EF Launches Young Professionals Network
July 24, 2012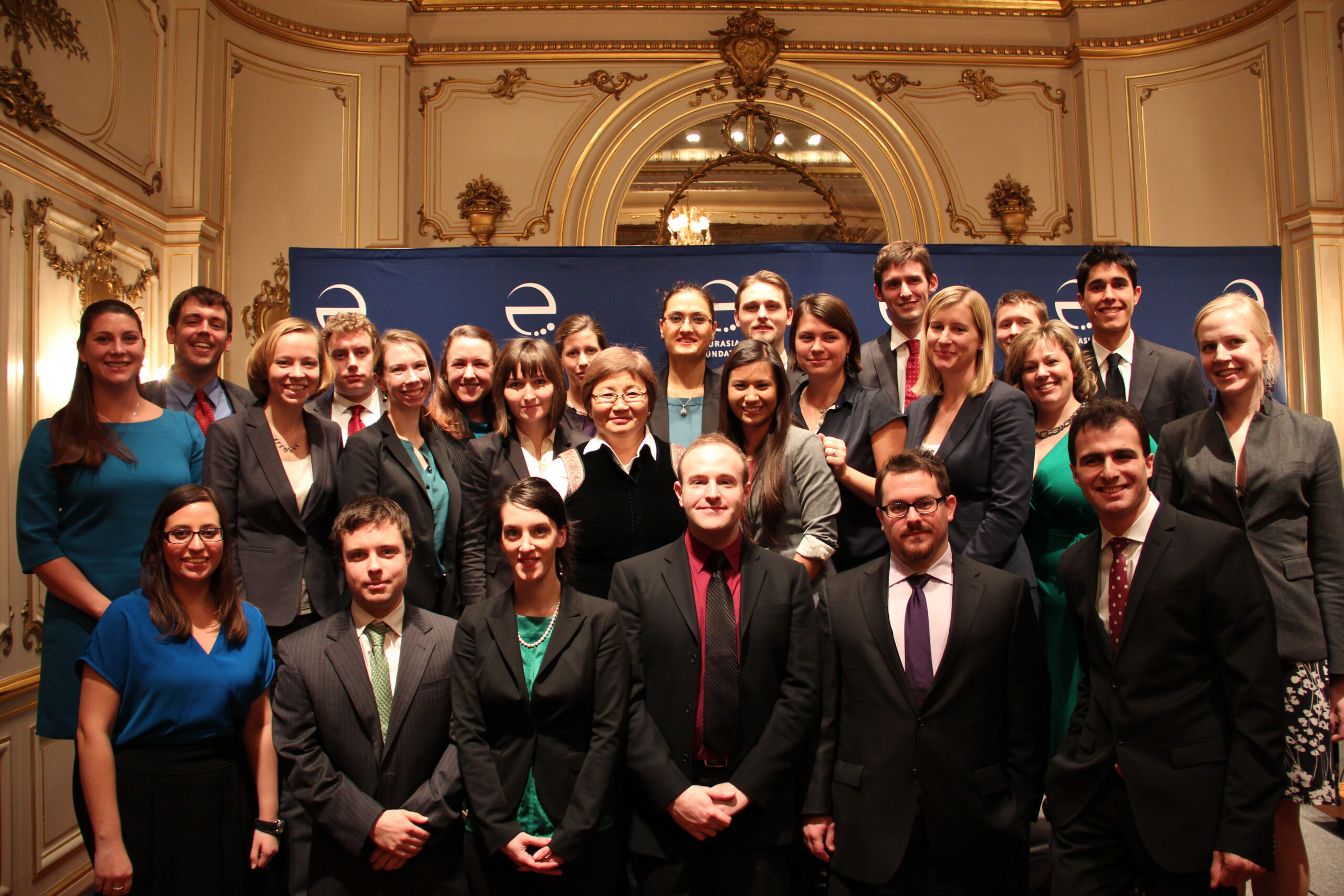 Eurasia Foundation (EF) is pleased to announce the launch of the Young Professionals Network. The purpose of the Young Professionals Network is to cultivate the next generation of professionals working on the Eurasia region.
The Young Professionals Network is one element of the Sarah Carey Program, which also consists of the Sarah Carey Award and the Sarah Carey Forum. Sarah Carey was chair of the Eurasia Foundation's Board of Trustees from 1994 to 2010. Her connection to the Eurasia region spanned more than 50 years, and she was an indispensable advisor to policymakers and young people interested in the region.
The Young Professionals Network was developed to create an opportunity for young professionals in Washington to engage in thoughtful conversations on developments in the Eurasia region and hear from thinkers and experienced practitioners. It will provide an environment for Young Professionals to share their own insights as well as career and travel experiences. Leading policy experts, authors and practitioners will drive the monthly discussions and provide career guidance to the group.
The program will identify young professionals who share EF's commitment to international engagement and to expanding economic and social opportunities for all citizens in the Eurasia region. The program will connect Young Professionals with influential foreign policy experts, authors, and practitioners.
Program Description
EF Young Professionals will participate in monthly events with influential foreign policy experts, authors, and practitioners between September 2012 and May 2013. All events will take place in Washington, DC. Events may include breakfast briefings, evening receptions, or other EF-sponsored gatherings.
Requirements & Expectations
EF is seeking young professionals with a deep interest in the Eurasia region between the ages of 22 and 30 working in government, the military, media, and the private and nonprofit sectors. Applicants should have a bachelor's degree and a demonstrable commitment to the Eurasia region. Applicants who are selected to participate will be expected to attend program events which will be scheduled in the mornings or evenings to accommodate work schedules. Before applying, please consider if your professional and personal obligations will allow you to fully participate.
Application Process
To apply, please submit the following materials:
Current resume
Letter of interest describing how the applicant will contribute to and benefit from the program
Letter of reference from a current or former employer or professor addressing the applicant's motivation, commitment to the Eurasia region, and leadership qualities
The name, title, organization and contact information of the person who has written the applicant's letter of reference
All application materials must be submitted in full by 5:00 PM on Wednesday, August 15, 2012.
Applicants will be notified of their selection on September 4, and the program will begin later that month. Any questions should be directed to Melinda Haring at [email protected].
Contact Information
Melinda Haring
Eurasia Foundation
1350 Connecticut Avenue, NW
Suite 1000
Washington, DC 20036
(202) 234-7370, ext. 122
[email protected]