EF Hosts the 2022 Annual Regional Forum to Combat Trafficking in Persons in Central Asia
February 14, 2022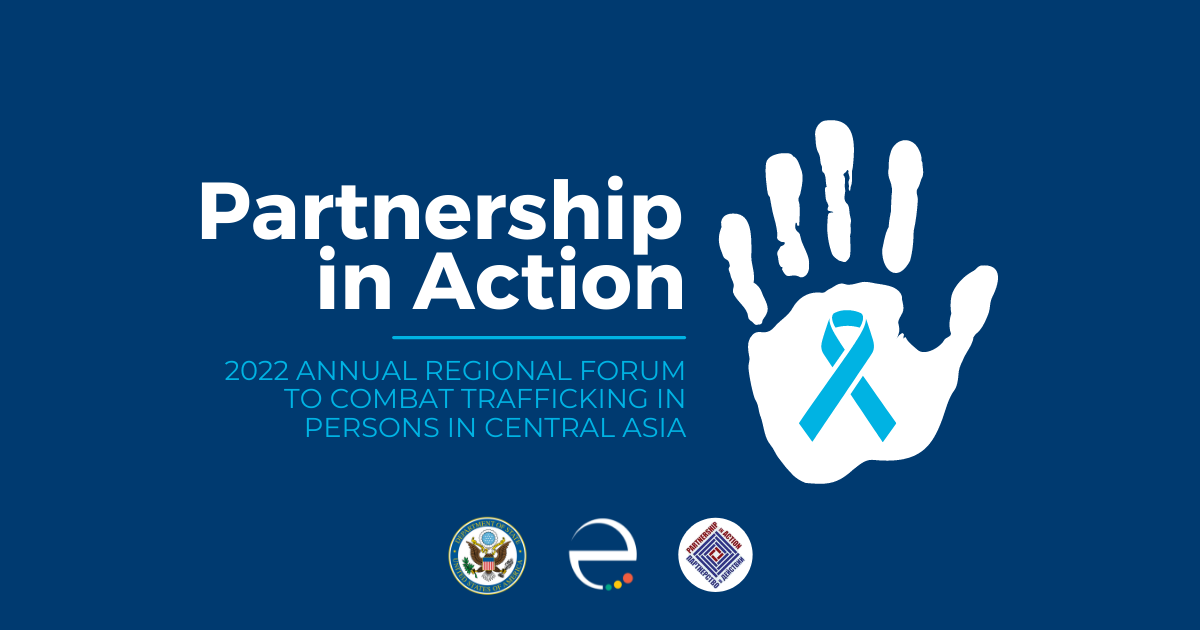 On February 10 and 11, 2022, Eurasia Foundation (EF) hosted the fifth annual Regional Forum to Combat Trafficking in Persons in Central Asia. This virtual forum united members of the International Network Against Trafficking in Human Beings in Central Asia and Russia, an EF-supported coalition of civil society organizations (CSOs).
This year's online forum centered on the theme Partnership in Action, emphasizing the need for transnational strategies in the fight against trafficking in persons (TIP). Experts shared best practices and experiences in fostering cross-border collaboration with 80 participants from all countries of Central Asia and Russia.
As recruitment efforts grow online, anti-trafficking CSOs must rapidly adopt new tactics for identifying signs of trafficking and supporting survivors across borders. Contemporary, collaborative anti-trafficking strategies have helped the Network assist and repatriate over 120 survivors in the past year.
"Civil society is essential to combating trafficking in Central Asia," said EF President Lisa Coll in her opening remarks. "Each network CSO representative here is an expert in the field, having devoted many years to helping survivors and improving the fight against human trafficking. With the support of government officials and international organizations, these leaders can do their job more effectively."
On the first day of the forum, participants examined case studies in cross-border anti-trafficking efforts, including the Baltic Sea region's referral mechanism. They also explored international approaches to detecting evidence of human trafficking. To cap off the first day, experts held a live and interactive Q&A session to address transnational cases observed in participants' countries.  
For the second day, participants discussed challenges in forming a transnational mechanism for repatriating victims of trafficking. Experts considered the most effective mechanisms for facilitating interaction and cooperation in transnational cases before discussing results from the Network's anti-TIP working groups. 
Representatives of the Prosecutor General's Office of the Republic of Kyrgyzstan and the Republic of Uzbekistan, and the Academy of the Ministry of Internal Affairs of the Republic of Kazakhstan also spoke at the Forum. They gave presentations on developing international standard operating procedures to improve mutual legal assistance between countries and shared their hands-on experiences in redirecting survivors to their countries of origin. They also demonstrated positive practices for handling transnational cases. By the Forum's conclusion, many network members had accepted a resolution to adopt these practices.