EF Alumni Earn Top Foreign Policy Honor
September 9, 2013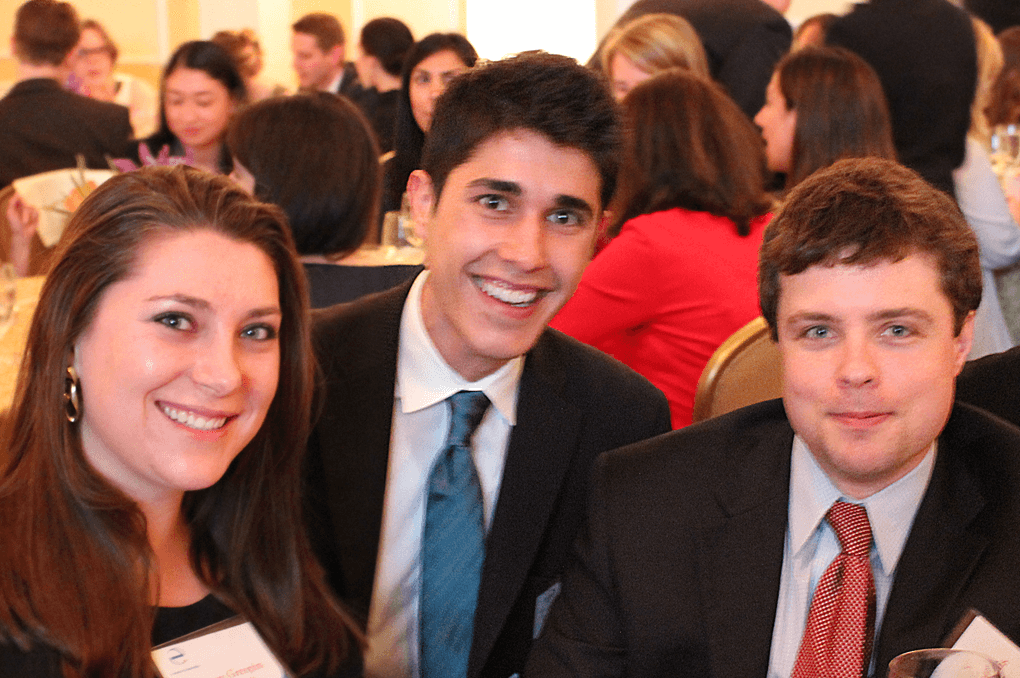 Being named one of the 99 most influential foreign policy leaders under the age of 33 is a big deal. The annual list, compiled by the Diplomatic Courier and Young Professionals in Foreign Policy, highlights up-and-coming Millennials who are poised to become future policy leaders.
Whitney Grespin and Joshua Foust, members of Eurasia Foundation's 2012-2013 Young Professionals Network (YPN), have been named to the "99 Under 33" list.
Whitney earned her BA in art history from Duquesne University before returning to school for her master's with a specialization in human security from the University of Pittsburgh. She currently works as a managing director at the consulting firm Sloan Manor.
"The Young Professionals Network is the single most useful thing I've done career-wise since moving to Washington," said Whitney.
Joshua Foust is a freelance writer who covers the former Soviet Union as well as national security and counterterrorism. His writing has appeared in a number of outlets, from PBS to The New York Times. Joshua is a graduate of the University of Colorado at Boulder.
Eurasia Foundation's Young Professionals Network is one of the most sought after professional development networks in Washington. At monthly events packed with good speakers and good company, YPN offers individuals who have a demonstrated interest in the Eurasia region an ongoing opportunity to connect with peers and professionals.
For Whitney, the most important connection was with Marinika Babanazarova, one of Eurasia Foundation's 2012 Bill Maynes fellows, who connected Whitney to the Savitsky Karakalpakstan Art Museum in Nukus, Uzbekistan. The museum hosts the second largest collection of avant-garde Russian art in the world. Whitney hopes to apply her training and experience in the art world from her time at the Barnes Foundation in Philadelphia to a research fellowship at the Savitsky Museum next year.
Another member of the inaugural class, Dr. Danielle Johnson, found her job as program director of the Center on Global Interests through a Young Professionals lead. She recently received a prestigious Alfa Fellowship in Moscow, where she now lives. Danielle is working as a researcher at Human Rights Watch in Moscow for the 2013-2014 year.
"YPN is the go-to network for specialists working in and on the Eurasia region. I met so many smart people that I know I'll call my friends and colleagues throughout my career," said Johnson.
The connections Dylan Myles-Primakoff made through YPN enabled him to land a coveted position on the Russia team at the National Endowment for Democracy.
"For years I'd been trying for to move into an NGO job, and I'd credit the professional growth I achieved through the Young Professionals Network with helping me to finally break through," noted Dylan.
This year's crop of 26 young professionals is equally impressive, with individuals from the State Department, the US-Russia Business Council, Voice of America, Freedom House, and the World Bank, among others. The 2013-2014 program begins with a private reception on September 10 in Washington, DC.
The Young Professionals Network is part of the Sarah Carey Program, which is financed entirely by private donations. To give, please click here.