Deadline Extended: Apply for the USA Pavilion Student Ambassadors Program
March 13, 2017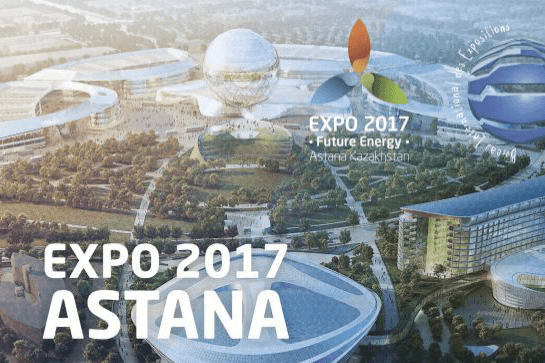 The deadline for submission of applications to the Student Ambassador Program has been extended until March 24, 2017 (11:59 pm PST). Applications will be reviewed on a rolling basis, and those who submit their applications in advance will receive priority review.
Student Ambassadors are young Americans who will serve in a number of capacities to host visitors at the USA Pavilion and work with sponsors to help organize various events at the VIP lounge. Click here for a more detailed description of what the Student Ambassador program entails.
The opportunity to become a Student Ambassador is open to all college and university students who are U.S. citizens or U.S. permanent residents, along with recent graduates (including those who have graduated since spring 2015).
Approximately 40 Student Ambassadors will be selected. Familiarity with Russian and Kazakh language is required, a working proficiency (ILR 2 /ACTFL Advanced) or higher in Russian or Kazakh is strongly preferred. U.S. citizens and U.S. permanent residents currently participating in an international education or diplomacy-related program abroad are eligible and strongly encouraged to apply. Student Ambassadors will be required to stay for the entire duration of the Expo (June 1 – September 12, 2017).
Questions about the Student Ambassadors program should be directed to Hrach Topalyan ([email protected]). Questions about the application process should be addressed to the UW-Madison Office of International Projects ([email protected]).
ABOUT EXPO 2017 ASTANA
Since 1851, World Fairs, or Expos have been an opportunity to celebrate innovation and facilitate collaboration across countries. For Expo 2017 in Astana, Kazakhstan, Eurasia Foundation, the University of Wisconsin-Madison, and the American Councils for International Education are partnering to facilitate the USA Pavilion Student Ambassadorship program.
The theme of Astana Expo 2017, "Future Energy," has an overall focus on green technologies, sustainable development, energy for all, and the energy security in the future. The United States will participate by hosting a USA Pavilion, which will educate and inform foreign audiences about the United States, will convey the story of America's "Infinite Energy" through its partnerships and technological innovations. The USA Pavilion will also help promote broad U.S. commercial and public diplomacy interests and people-to-people ties with Kazakhstan and Eurasia.