Be a Student Ambassador at Expo 2017 in Astana!
February 10, 2017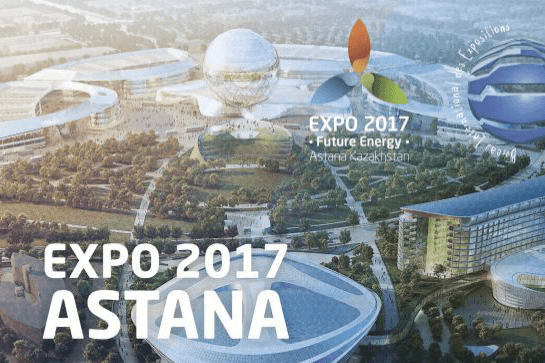 The Eurasia Foundation and its partners–the University of Wisconsin-Madison and the American Councils for International Education–are seeking applications from dynamic, outgoing young people interested in serving as student ambassadors at the USA Pavilion at Expo 2017 in Astana, Kazakhstan, from June 1 through September 12, 2017. Student Ambassadors, including current university students and recent graduates, will serve as guides and national representatives of the United States.
Student Ambassadors will welcome and guide visitors, including high-ranking delegations at the USA Pavilion throughout the three-month Expo. They will also work with the USA Pavilion sponsors helping organize various functions at the VIP lounge.
This opportunity is part of public-private partnership through which Student Ambassadors will have an exceptional international experience, learn about global careers in the public and private sectors, represent the U.S at a major global event, and build networks of peers and other professionals from around the world. Applicants accepted to the program will receive housing, roundtrip airfare from their current location to Astana, Kazakhstan, a monthly stipend, and emergency medical insurance. In addition, finalists will be enrolled in a two-credit course provided through Bryn Mawr College. Students will not pay fees for participation or the course credit.
The USA Pavilion is managed by the USAP Expo 2017, the U.S. Department of State's nonprofit implementing partner with support from partner organizations, including BRC Imagination Arts and the Eurasia Foundation. The Eurasia Foundation will administer and supervise the Student Ambassadors program along with their partner, University of Wisconsin-Madison. Finalists will be required to participate in an orientation program prior to the June 10, 2017 opening of Expo 2017 and must commit to serving through end conclusion of the Expo, on September 12, 2017.