A Year Later, We Must Continue to Stand with Ukraine
February 24, 2023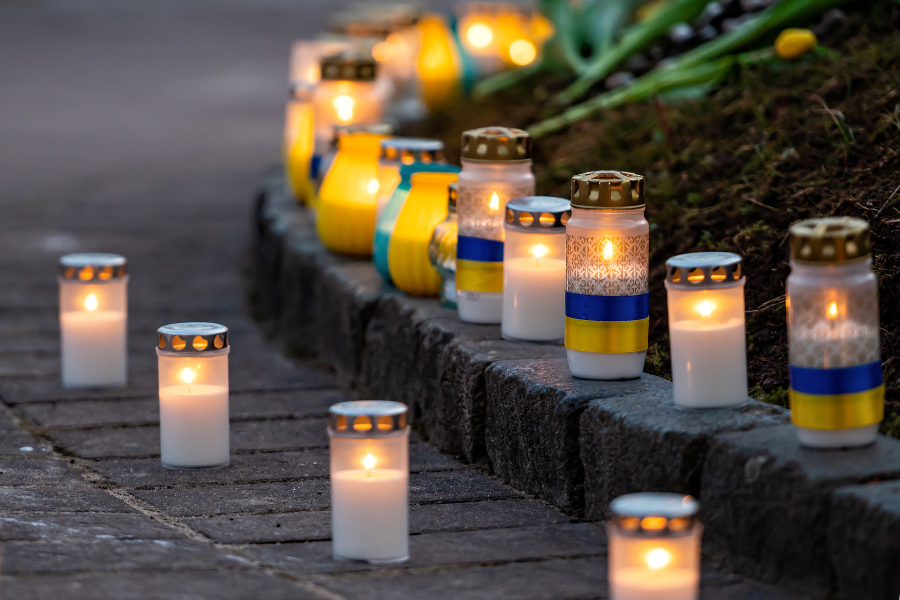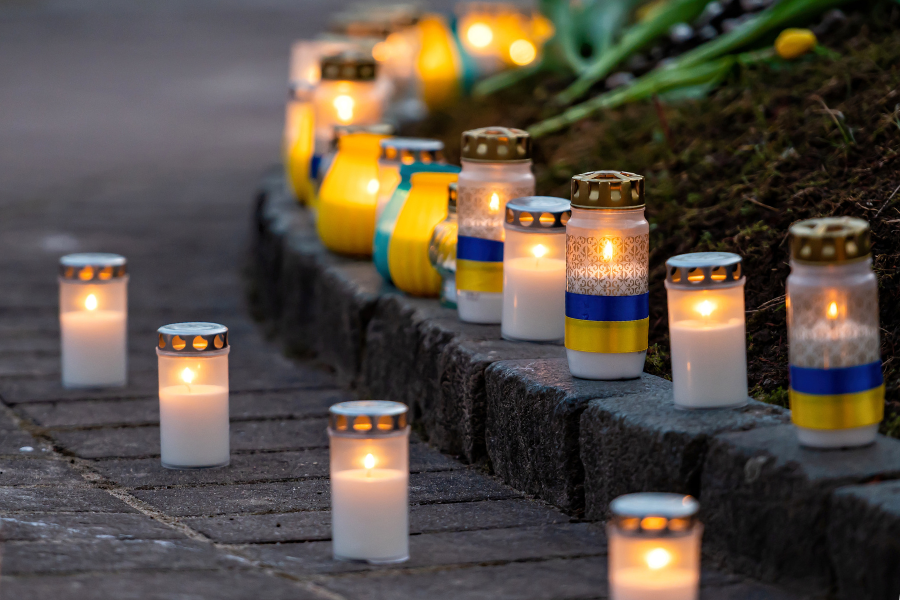 By Lisa Coll, EF President
Today marks one year since Russia launched a brutal and unprovoked attack on the sovereign state of Ukraine. On this somber anniversary, we at Eurasia Foundation reaffirm our enduring commitment to a free, prosperous, and democratic Ukraine. We stand in solidarity with our friends, colleagues, and partners, many of whom choose to remain in Ukraine, their beloved home. We remember all those who have lost their lives and livelihoods in pursuit of freedom.
I remain deeply inspired and humbled by the bravery and resilience of the Ukrainian people. This was a year of extraordinary hardship, and also of extraordinary courage. In this fight, Ukrainians are standing for not only their own sovereignty, but also the sovereignty of democracies around the world.
Please pause today to reflect and pay tribute to the unmatched fortitude of the people of Ukraine. Please also consider donating to the following organizations, each of which delivers critical humanitarian assistance directly to civilians. Slava Ukraini!
The Shelter Program: Eurasia Foundation, in partnership with the Kyiv-based East Europe Foundation, is equipping schools in Ukraine with shelters and mental health resources to ensure the physical and psychological safety of children, teachers, and families under attack, and facilitate continued learning during war. Please consider donating here.
Organizations in Ukraine: As the war drags on, many local initiatives risk running out of resources, both human and material. Please consider donating to the following grassroots Ukrainian organizations: 

Organizations in Neighboring Countries: Many Ukrainians have fled the country and are struggling to build a new life. The following organizations support refugees outside Ukraine.

Other Recommended Organizations:  The following organizations come highly recommended by our Ukrainian colleagues and partners. 

Non-Monetary Assistance: If you cannot donate, please share the resources above with your networks and consider donating your time and expertise to the following groups.