US-Russia Social Expertise Exchange at ReelAbilities: NY Disabilities Film Festival
February 27, 2017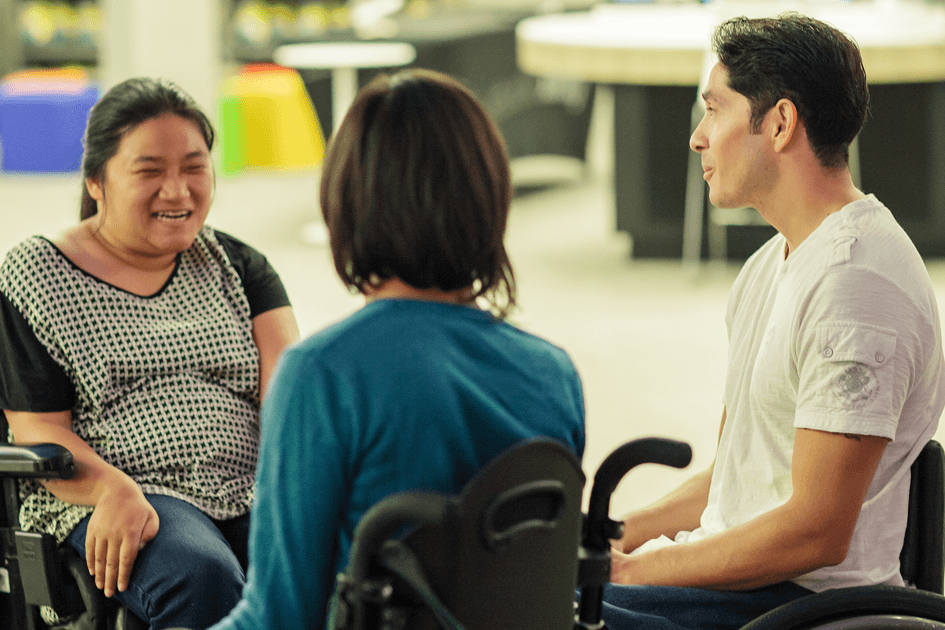 Eurasia Foundation's US-Russia Social Expertise Exchange (SEE) is taking part in JCC Manhattan's 9th annual ReelAbilities: NY Disabilities Film Festival, presenting innovative new projects and collaborations in conjunction with US and Russian partners. SEE is dedicated to forming linkages and promoting joint activity between organizations addressing disability issues in the US and Russia.
Please join us for the following events:
Panel Discussion: ReelExchange – US-Russia Cultural Exchange (Friday, March 3, 3:00 pm)
ReelAbilities: NY and the Moscow-based Breaking Down Barriers Film Festival are pleased to present a new cross-border initiative focused on advancing the rights of persons with disabilities (PwDs). This project, conducted under the auspices of Eurasia Foundation's US-Russia Social Expertise Exchange (SEE), will examine portrayals of PwDs in film and other media, and explore how these portrayals are connected with larger issues of inclusiveness and accessibility. The participants in this panel will discuss the various ways in which disability issues are being handled in their local communities. This event is free and open to the public.
Film Screening: The Forgotten, a Russian film about life and love (Friday, March 3, 6:30 pm)
Join SEE for a screening of The Forgotten, a new film from director Alexander Korolev. Based on a true story and starring a Deaf cast, The Forgotten follows the complex and perilous romance between the director of a sign-language theater and the lead actress in his upcoming play. This is a ticketed event – advance registration is required. Please visit the ReelAbilities: NY website to purchase tickets.
Presentation: Technology and Disabilities, featuring US and Russian tablet-based innovations, virtual reality experiences, and more (Saturday, March 4, 2:00 pm)
This event will give you the chance to meet US and Russian experts and hear more about their work using adaptive technology for PwDs. These include novel tablet-based apps for children with developmental disabilities, new digital storybooks specifically for deaf and hard-of-hearing children, and an innovative virtual reality program for wheelchair users. This event is free and open to the public.
Workshop: Making Films Accessible: Perspectives from the US & Russia (Saturday, March 4, 4:00 pm)
This workshop will discuss methodologies for making films more accessible to PwDs. Hear the perspectives of US and Russian professionals as they discuss techniques for opening films to the widest possible audience. This event is free and open to the public.
This story originally appeared on The US-Russia Social Expertise Exchange (SEE).