US and Russian Officials Stress the Importance of Citizen Diplomacy
November 20, 2012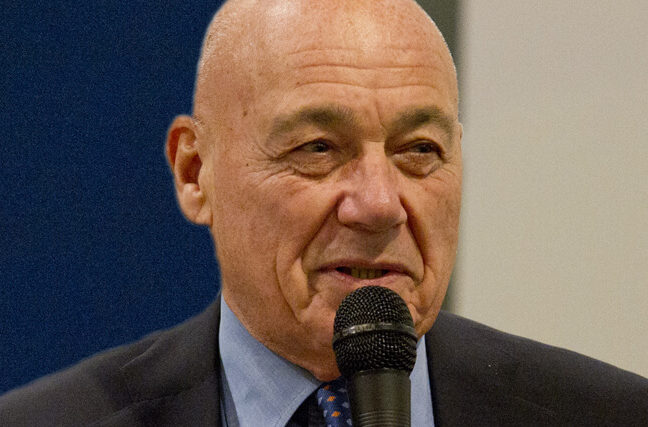 An inspiring demonstration of transatlantic solidarity was on display when US and Russian officials stressed the importance of citizen diplomacy at a conference on bilateral civic initiatives in Washington, DC on November 15 and 16. Even as relations between the US and Russian governments have frayed, representatives from both governments reaffirmed the value of people-to-people relationships.
"Our people don't regard international relations as an exclusive sphere of diplomats any more. They actively buil[d] relations and partnerships with their counterparts in other countries, no matter what is the official line – whether the governments are trying to reset the relations or are taking a pause. I believe this is very important," said Deputy Chief of Mission Oleg Burmistrov of the Embassy of the Russian Federation to the US.
Organized by Eurasia Foundation and its Russian partner New Eurasia Foundation, the US-Russia Civil Society Partnership Program conference brought together more than 90 civil society experts from the US and Russia to develop concrete plans for collaborative projects in 11 thematic areas – ranging from child protection to community development to public health.
"Never before have the kinds of partnerships and exchanges you are developing mattered more than now," said Deputy Assistant Secretary Daniel Russell from the US Department of State at the opening of the conference.
Both Russian and American officials asserted that genuine friendship and partnerships between US and Russian civil society are effectively preventing any serious confrontation.
"As important as government-to-government cooperation can be, it can and should only be a part of our two nations' interaction in tackling the key problems we face. The sharing of ideas and approaches between non-governmental organizations and policy experts is a crucial resource for both nations," said Assistant Administrator Paige Alexander of the United States Agency for International Development.
"Eurasia Foundation's innovative platform is a two-way street: Americans are learning from Russians and Russians are learning from Americans," said Deputy Assistant Secretary Russell.
Also at the conference, veteran journalists Phil Donahue and Vladimir Pozner hosted a talk show live-streamed on the web. They discussed US-Russian relations with an eight-member panel of civil society experts from the US and Russia and recalled their experiences in working together in the 1980s.
In the 1980s, Vladimir Pozner and Phil Donahue co-hosted a series of televised discussions between audiences in the Soviet Union and the US. These "space bridge" programs were unprecedented in that they gave ordinary Russians and Americans a forum to connect at a time when there were few opportunities for direct interaction.
"The enormous positive effect of such unofficial diplomacy was demonstrated by [the] famous Pozner-Donahue space bridges. Today, it remains the most efficient protective measure against returning to the Cold War mentality," stated Deputy Chief of Mission Burmistrov.
The bulk of the conference, and indeed, the US-Russia Civil Society Partnership Program (CSPP), is centered on 11 working groups, each co-chaired by an American and a Russian civil society expert. These working groups interact regularly online and meet face-to-face at an annual conference to produce detailed project proposals. In addition, the program has awarded six grants to US-Russian partners for projects that address challenges in both countries. For example, the Sustainable Development of Rural Communities project brings together young managers and experienced community development experts from rural areas in Russia and the US to exchange strategies that will strengthen local economies. In August 2012, eight Russian representatives attended the "Small Towns, Big Futures" conference in Columbus, Ohio, where they worked with their American counterparts to discuss how to resolve regionally specific problems.
A new video about the history of Eurasia Foundation's CSPP program was debuted at the opening session. More information about the conference and the initiative's projects can be found on CSPP's website.