The 2014 Sarah Carey Forum
December 22, 2014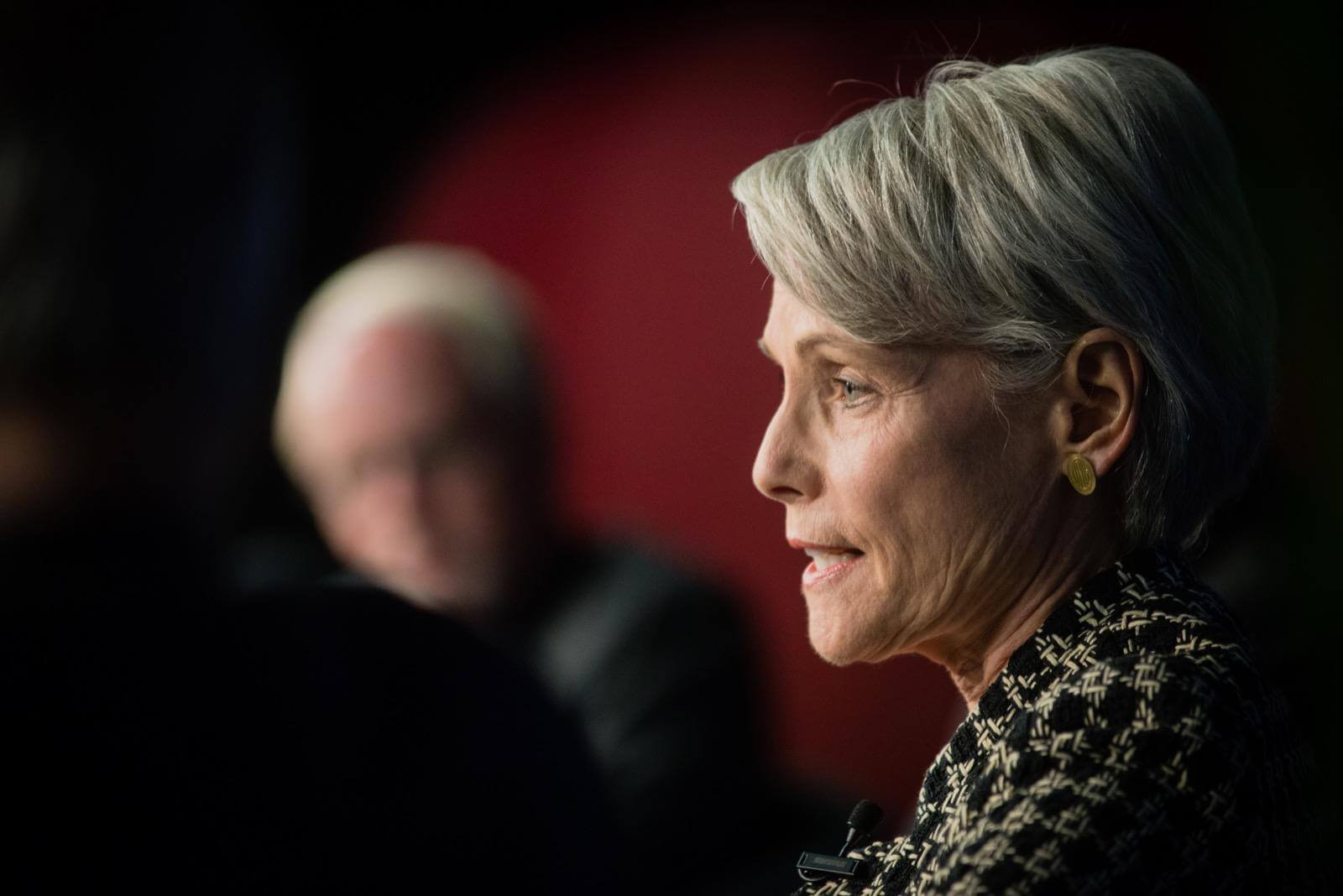 On October 21, Eurasia Foundation honored outgoing Deputy Secretary of State William J. Burns for his lifetime of service to the country and his tireless efforts to bring Americans and citizens of the Eurasia region closer together. He was presented with the 2014 Sarah Carey Award before a standing room-only audience at the House of Sweden and offered remarks to open this year's Sarah Carey Forum.
Over the course of a distinguished career spanning more than three decades and seven Secretaries of State, Ambassador Burns has successfully wrestled with some of the toughest foreign policy challenges our nation has faced. Deputy Secretary since 2011, Ambassador Burns is only the second career ambassador to become Deputy Secretary. From 2008 until 2011 Ambassador Burns was the Under Secretary for Political Affairs, and he was Ambassador to Russia from 2005 until 2008, Assistant Secretary of State for Near Eastern Affairs from 2001 until 2005, and Ambassador to Jordan from 1998 until 2001.
Following Deputy Secretary Burns' award and opening remarks, there was a panel discussion about the future of U.S.-Russian relations. Susan Glasser, editor of Politico, moderated the discussion. The speakers were Ambassador John Beyrle, former US Ambassador to Russia; Ambassador Thomas R. Pickering, former Undersecretary of State for Political Affairs; Charles Ryan, Chairman of UFG Asset Management; and Jill Dougherty, public policy scholar at the Kennan Institute at the Wilson Center and former CNN correspondent. It was a wide-ranging discussion, touching on issues from media coverage in Russia and political messaging to the economic effects of sanctions and the opportunities that may exist for continued U.S.-Russia engagement into the future.
For those interested in supporting the Sarah Carey Program, please contact Brian Lee at [email protected].