Novotroitsk Teenagers Meet Their U.S. Counterparts
August 13, 2018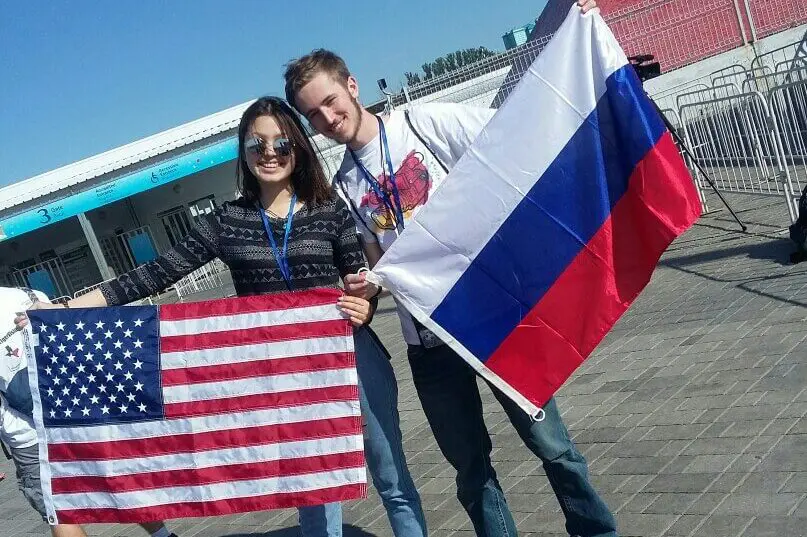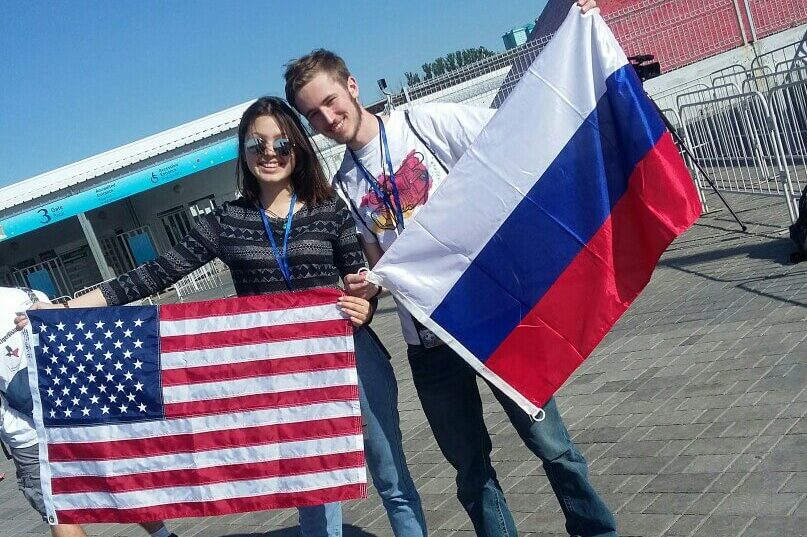 Marina Tkacheva is executive director of the youth TV studio "Kadr" in Novotroitsk, Russia. "Kadr" is a participant in Eurasia Foundation's Disability Partnership TV (DPTV), a collaborative project uniting high school students from the U.S. and Russia. Students are mentored and guided by their teachers as they jointly produce video content about social inclusion and other disability-related topics.
A blog post by Marina Tkacheva of Kadr Studio
Our students became anchors of the Disability Partnership TV, which is a part of the US-Russia Social Expertise Exchange program.
Participants of the TV studio "Kadr", from the Center for Development of Children's and Youth's Creativity in Novotroitsk, Russia, along with their teacher M. Tkacheva, and high school students of the TV studio "Tigervision" from Texarkana, Texas, with their teacher Victoria Pearcy, were selected as anchors for Season 2 of Disability Partnership TV.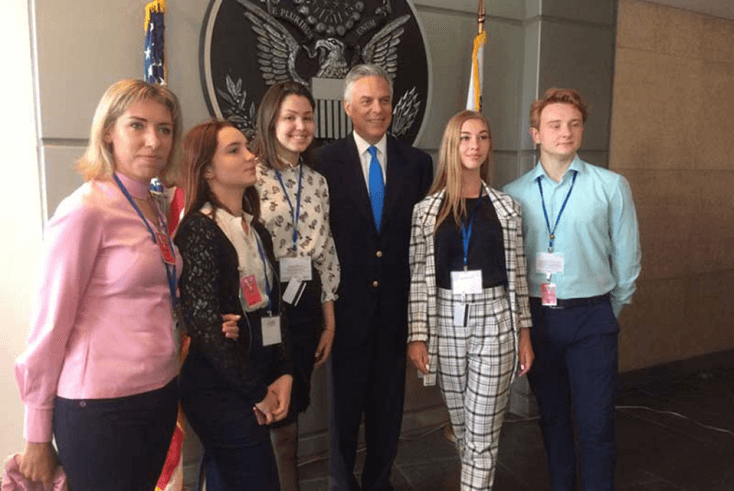 Disability Partnership TV, Youth TV Bridge, and Sports Partnership TV are international platforms that expand cooperation between young people from Russia and the U.S. through joint video production. Each year, with the help of the Volga Encounters youth media festival, the U.S.-Social Expertise Exchange announces a 30-second video contest to select U.S. and Russian students who will lead the new season of Disability Partnership TV or Youth TV Bridge. This year, high school students from TV studio "Kadr" participated and won a trip to Moscow, where they met their counterparts from Texarkana, Texas.  Students from Novotroitsk and Texarkana were not the only ones who traveled to Moscow — Russian students from Samara, Nizhniy Novgorod, and U.S. students from Connecticut and South Carolina participated in the trip as well. (Participants from these other locations were selected as anchors of Youth TV Bridge Season 3 and Sports Partnership TV Season 1.)
Eurasia Foundation's U.S.-Russia Social Expertise Exchange organized the trip to Moscow in an effort to launch the new season of Disability Partnership TV during the 2018 World Cup. Despite being busy with DPTV project activities, participants still felt the atmosphere of the World Cup all around them in Moscow. Throughout the trip, students were preparing video material for the upcoming season of their joint program. They also visited the U.S. Embassy in Moscow, the United Nations office in Moscow, and witnessed many World Cup-related events. Participants spoke with the U.S. Ambassador Jon Huntsman, Iceland correspondent Haukur Hardarson, members of Moscow's para ice-hockey league, and Special Olympics athletes.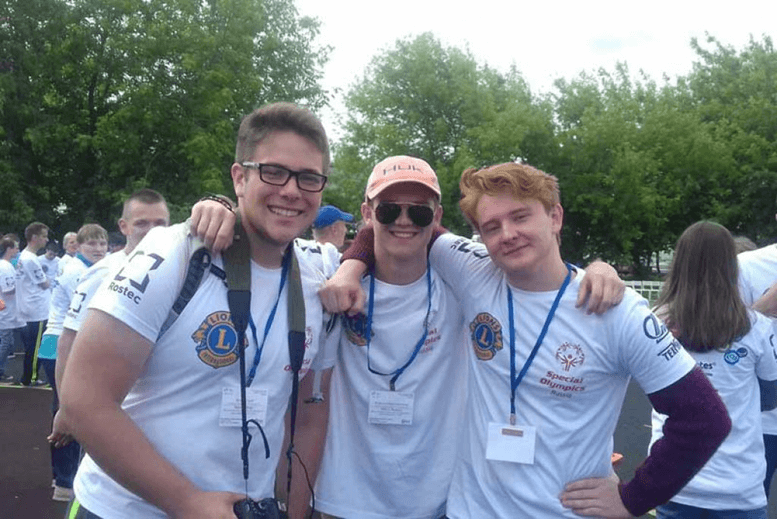 The most memorable part of the trip to Moscow for the students from Novotroitsk was meeting the students from the United States. During their short stay in Moscow, all the students developed a warm and friendly relationship. Joint production work on the new season of DPTV between the TV studio "Kadr" from Russia and "Tiger Vision" studio from Texas will continue throughout the upcoming academic year. Students will prepare several episodes for the Disability Partnership TV, which you will be able to watch on the SEE program website, YouTube or in the VK group of the TV studio "Kadr."