Inspiration, Dedication, Collaboration
July 22, 2016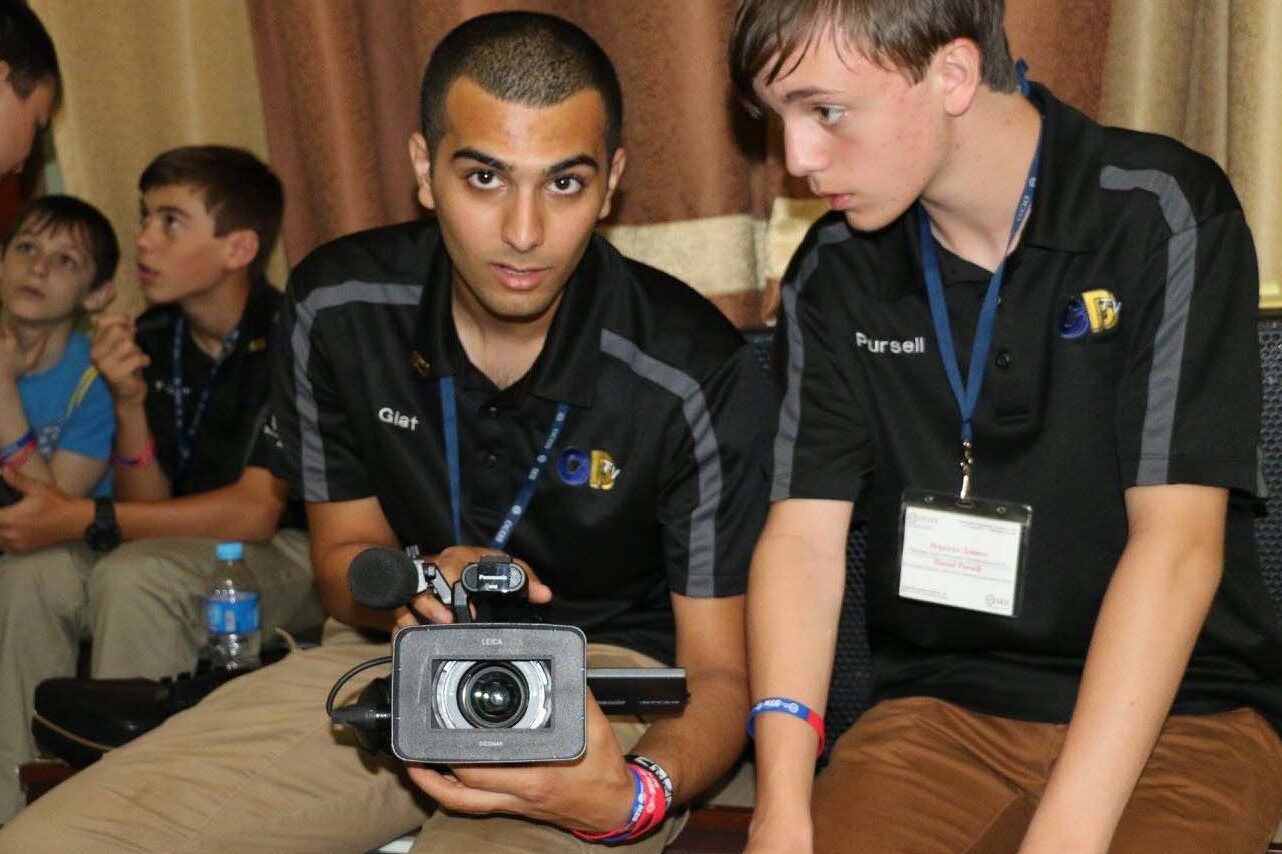 Lee Giat and two of his Cypress Bay High School classmates, Daniel Pursell and Richard 'Ricky' Kidder, took part in the US-Russia Social Expertise Exchange's (SEE) 30-second Video Contest announced at the Student Television Network (STN) Convention in Atlanta, Georgia, and won. Their reward consisted of being selected as the US anchors of the upcoming joint US-Russia Youth TV Bridge project, implemented by SEE, and traveling from Weston, Florida to Cheboksary, Russia to be the first American students to attend the Volga Encounters Youth Media Festival. At the festival, the trio joined other members of the SEE delegation in promoting the TV Bridge among Russian high school students and TV professionals. Over the course of the three action-packed days, Lee, Ricky, and Daniel met with hundreds of Russian students, explored Russian culture, and expanded their professional and worldly knowledge, which they hope to continue sharing in the upcoming episodes of the TV Bridge.
By Lee Giat
It's been a few months since Daniel, Ricky, and I left Russia. Going into the STN convention, we never expected to come out with a trip to Russia. We were hoping to win an award and go home. The fact that we hadn't planned on travelling there in the first place set the stage for great new encounters, new friends, and an unforgettable experience.
Upon our arrival in Cheboksary, Chuvashia, a republic within Russia, we moved into our dorm rooms and went on to explore the Volga Encounters Festival site. It was a traditional Russian campsite: various dormitory buildings, open air, a massive playground, and food cooked over campfire by Vanya, an aspiring chef willing to accommodate my vegetarian diet. At the opening ceremony, we introduced ourselves to about 300 festival participants with whom we shared goals and aspirations despite living 6,000 miles apart. The young journalists, interested in our United States background, were anxious to learn more about us. That night we felt we were rock-stars and I probably took more photos than I ever have throughout my entire life.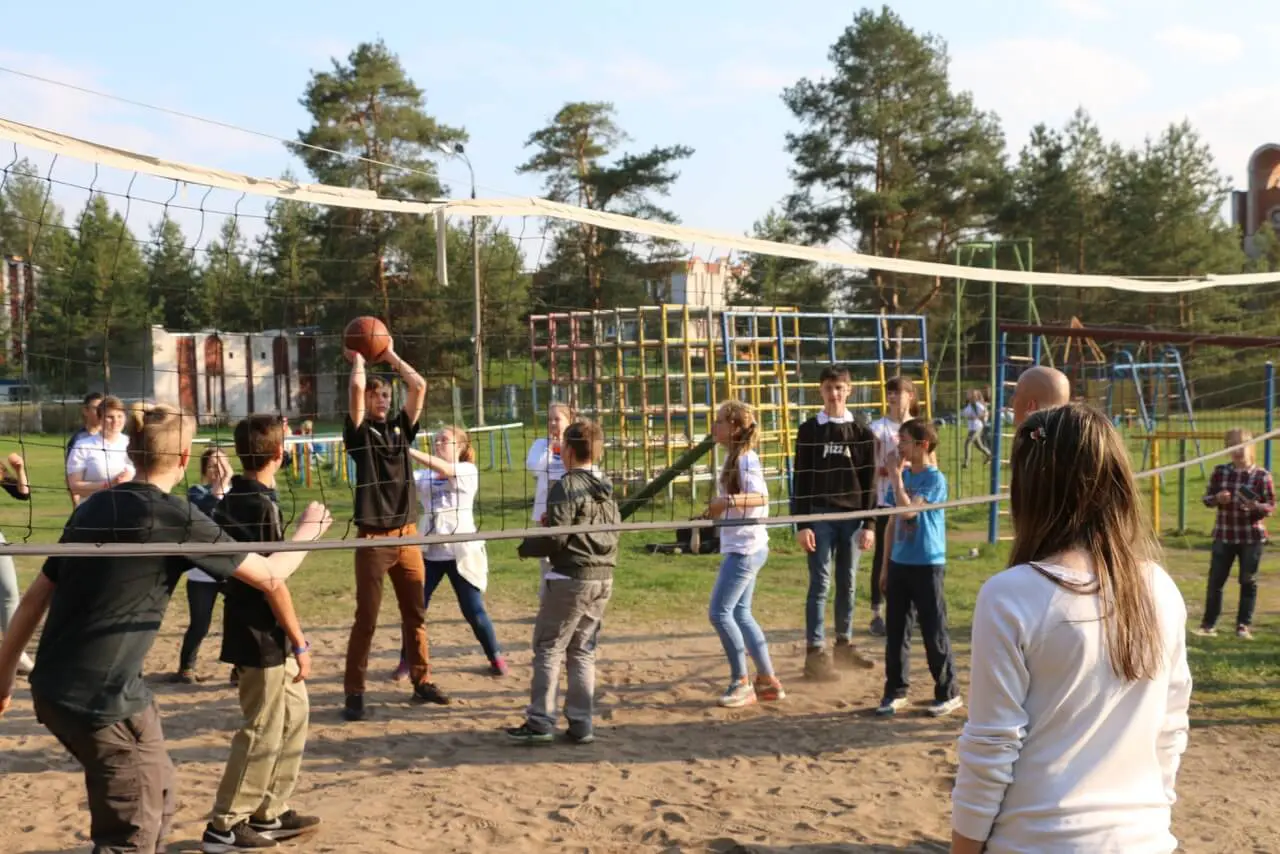 The next day at breakfast, we met Tolya, an 11-year-old boy from Nizhny Novgorod youth TV studio. He would point to objects and say their names in Russian in an attempt to teach us the language, which he surprisingly achieved. After eating, we attended a session facilitated by SEE where we presented videos portraying our lives in Florida and explaining our interest in collaborating with Russian students.  To an audience of nearly 60 people, we answered questions, spoke of our impressions of Russia and the Republic of Chuvashia, and explained what we planned to do while at Volga Encounters. After the presentation, we went to the playground to film our collaborative project with Russian students Denis and Vitali. Despite the language barrier, we were able to connect through our shared interest in broadcast media and learn their style of journalism in order to film a Russian game show and American charades.
After working with these incredibly talented young men and sharing filming and editing techniques, we enjoyed the playground with the other students and played a game of pioneer ball (which is similar to volleyball, but played with a basketball). They amusedly joked about the way we exclaimed "oh no!" every time we lost a point. Tolya was also present, constantly pointing to pinecones screaming "SHISHKA! SHISHKA!" and to pine trees yelling "YOLKA! YOLKA!" throughout the  duration of the game. It was inevitable that we would absorb most of our Russian language proficiency from him.
During the final morning of the festival, our SEE delegation drove past the town's preparations for the upcoming Victory Day parade to one of the Cheboksary high schools where Daniel and I were interviewed for their TV production program. We were amazed by the quality of the education the school offered as well as the impressive cafeteria food. We then visited the museum of Andriyan Nikolayev, a record-breaking Soviet cosmonaut, thanks to special arrangements by the Volga Encounters Festival staff who learned of my intention to pursue Astrophysics and Communications in college. We concluded the afternoon with a stroll around a merchant village and then headed back to Volga Encounters for the closing ceremony. Daniel, Ricky, and I went on stage one last time to thank everyone who made the experience possible. Memorably, Evgenii, the head coordinator of the Volga Encounters Festival, walked on stage to give me a model of the Vostok-1 Rocket, inspiring me to push myself beyond my limits and that nothing is impossible. It sounds cliché, but attending Volga Encounters as part of SEE's TV Bridge really opened up my eyes. I want to watch the TV Bridge grow and I want to be a part of it. It's important to me, Daniel, and Ricky to see how well it develops and I want to watch and participate in the growth of the project. Thanks to submitting our 30-second video, we were given the chance to experience one of the greatest places we've come to know.
Lee Giat is immediate past President and Director of Live Events at Cypress Bay High School's Television Production Program. He has been a member of Student Television Network, the Florida Scholastic Press Association, and SkillsUSA specializing in broadcast journalism, cinema, and radio production. Lee currently studies Multimedia Production and Astrophysics at the University of North Florida, is an active independent astronomer, and manages his own videography company.