In Foster Care Reform, American and Russian Experts Converge
April 8, 2015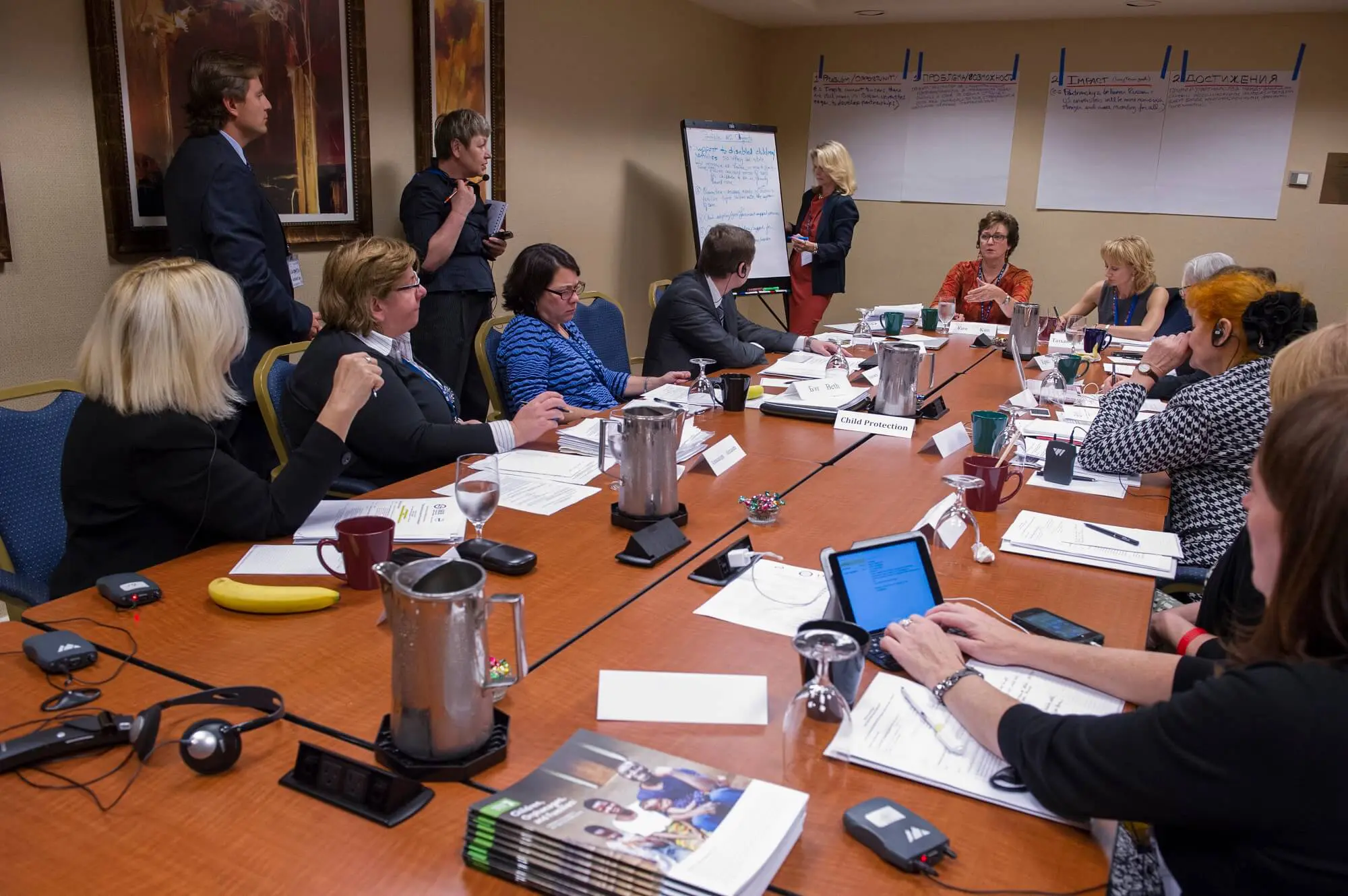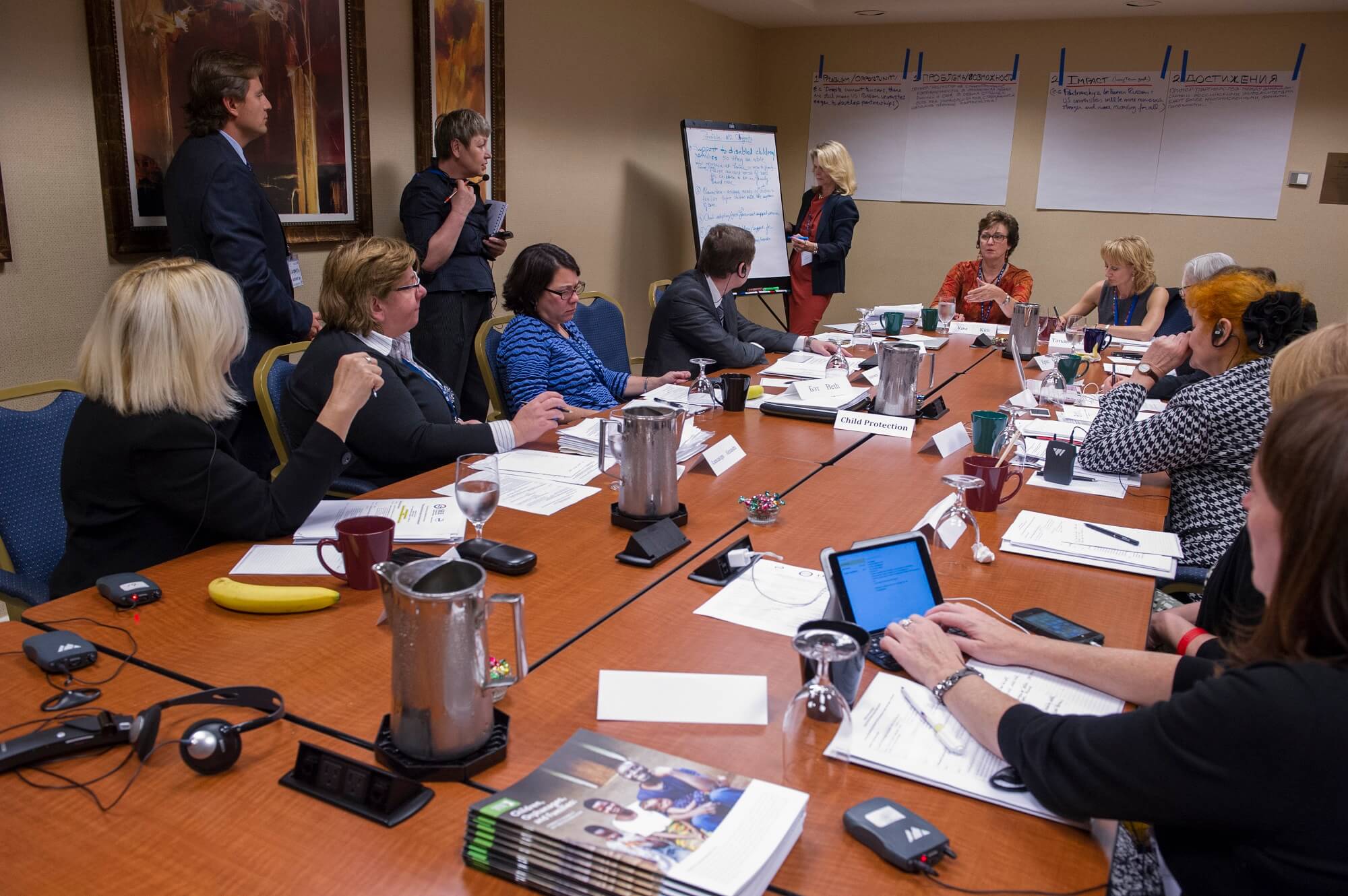 There used to be no foster system for children in Russia. For many years, orphans and children in abusive homes could only go to one place: an orphanage. However, orphanages in Russia were underregulated, with a wide range of conditions and childcare, which created enormous challenges both for the children and adoptive parents.
"That's all changed now," says Tatiana Stafford, the Vice President and Director for Eastern Europe and the CIS at Kidsave, an NGO that connects orphan and foster children with adoptive families.
"Many Russians believed putting children in an institution was good for them," Stafford explains. "Children would be educated and have a structured upbringing. But few people really understood that having no family for a child is bad."
Over the past two decades, Americans have adopted about 60,000 orphans from Russia. Yet this practice came to a halt in 2013, when Moscow the practice.
"It should have been a disaster," Stafford said. "But instead, after some legal reforms to orphanages and a big publicity push, there was a huge wave of domestic adoption from within Russia. Now, there are thousands of children being adopted by Russian parents, with hundreds going through a new foster care system. It turned out to be wonderful for these children."
Stafford is the co-chair of the Child Protection Working Group, convened as a part of Eurasia Foundation's U.S.-Russia Social Expertise Exchange (SEE). SEE is a diverse network of Russian and U.S. civic experts and social entrepreneurs engaged in a meaningful exchange of ideas and best practices to produce positive change in the lives of citizens in both countries.
Non-profit specialists from the US and Russia collaborate on joint initiatives and maintain contacts through regular working group meetings, conference seminars and fellowship exchanges. Through these activities, the Child Protection Working Group has developed a common vocabulary so that best practices in child protection policy can easily be shared between the two countries.
Americans involved in child welfare issues have learned from the exchange. "At every Russian agency we visited," says Ilze Earner, a 2014 SEE fellow and Associate Professor of Social Work at Hunter College, "the staff – from director to cook – has all largely been there for ten or more years.  That is stability, especially for kids who don't have to get used to a new social worker every six months as in the U.S."
The exchange of knowledge travels in both directions.
"American perspectives on building a system for foster families were invaluable for Russia," says Galina Semya, Head of the Laboratory of Management of Child Protection Social Systems, Capital Financial Humanitarian Academy.
After spending eight weeks on a SEE fellowship in the U.S., one Russian Child Protection fellow consolidated her newly acquired knowledge in an 18-hour online course on ways to recruit families for orphaned and abandoned older children. Launched in the fall of 2014 the course has already reached 2,000 specialists from 56 Russian regions.
"The transformation in Russian institutions has been dramatic," Stafford says. "Rather than abolishing troubled orphanages, they are being reformed into family-friendly institutions that can help foster and protect children."
"For Russia, the concept of family and mentor recruitment … is a new approach for working with adolescent orphans," says Anna Koudria, a former coordinator for the Child Protection Working Group.
Citizen-to-citizen exchanges like SEE are showing that exchanging ideas among non-profit leaders and social experts can have a powerful effect on communities they serve. The Child Protection Working Group is helping Russian and American child advocates learn from each other, and as a result vulnerable children in both countries will have safer, happier childhoods.