From the Ozarks to the Ural Plains—Youth TV Bridge Brings US and Russian Teens Together
August 28, 2019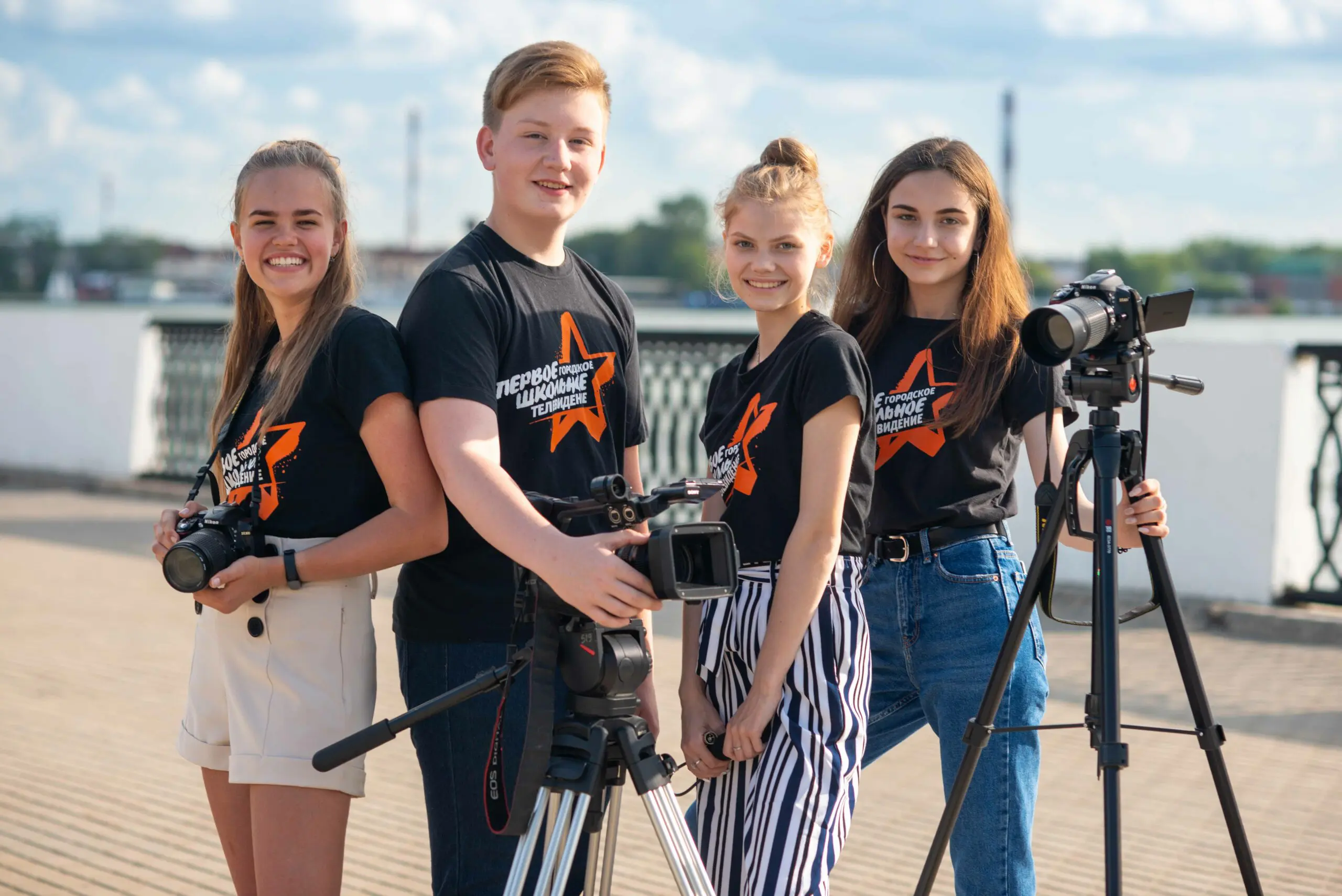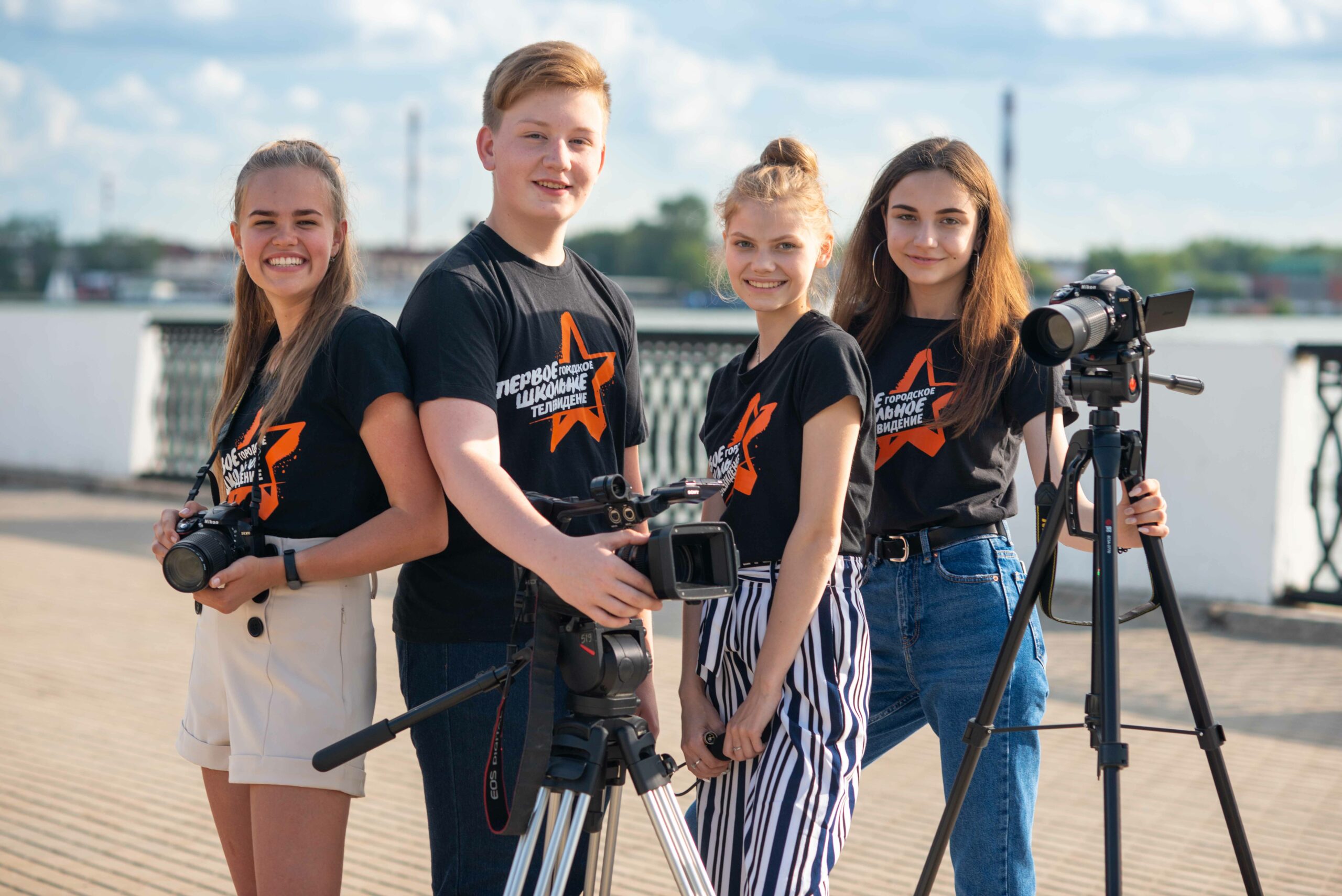 There are approximately 5,700 miles between Izhevsk, Russia, near the Ural Mountain Range, and Fayetteville, Arkansas, located along the Ozark Mountains. You're probably thinking—what could these two seemingly distant cities possibly have in common besides their similar geographic features?
That's right—these are the home cities of the Season 4 anchors of the US-Russia Youth TV Bridge, where teens from Fayetteville and Izhevsk will come together and work across cultures to learn about common social issues facing their communities. The team will offer their take on solving these common issues in five short video episodes jointly created for Youth TV Bridge Season 4.
On the Russian side of the TV Bridge, our anchors hail from First City School TV Studio in Izhevsk. The team has previously submitted stories and been featured on YTVB and DPTV not once, not twice, but three times! On the US side of the TV Bridge, we have anchors from Fayetteville High School (FHS) in Arkansas. The anchors from Fayetteville have been following the YTVB program closely for a few years and are eager to take the lead on this season with their Russian counterparts.
Although our Season 4 anchors are united by their shared passion for media production, being on screen is not the only thing that keeps them busy. Our anchors lead interesting and exciting lives both in and out of the TV studio. They all have been recognized for their accomplishments in media production, spanning from the local level to the international level. Together, our teen anchors have decades of experience in film production and collectively speak five languages—English, Russian, Spanish, French, and Chinese. Outside of the studio, our anchors have a wide range of interests, such as drawing, reading, writing, psychology, track and field, and even extreme sports—one of our anchors went skydiving when she was just 15! Want to get to know this season's anchors better? Read on to learn more about all the members of our new team.
Izhevsk, Russia Team
Roman Sivkov, 16, began working with First City School TV Studio in 2016, and has mastered filming, editing, and photography since then. He has received many awards including "Best Cameraman" at an international TV Academy in Austria. Roman is excited to utilize his teamwork skills to collaborate on this cross-cultural project.
Evelina Valova, 15, is one of the most active correspondents for First City School TV Studio and has won multiple prizes over the years, including the "Future of Sports Journalism" prize at the Russian Olympic Committee's Festival for Sports Journalism. Evelina speaks four foreign languages—English, French, Spanish, and Chinese, and wants to use her skills to become either a diplomat or an international journalist in the future.
Olesya Krapchina, 16, has been studying video production and editing for two years and has participated in multiple grand-prize-winning video projects, such as at the Timecode Festival of Young Journalists. Her goal is to shoot films that help people to better understand one another. In her free time, Olesya loves to read and is trying her hand at writing. After graduating high school, she plans to study to become a director and work abroad in various countries.
Olesya Serebryakova, 17, has been involved with First City School TV Studio for 3 years as a reporter, editor, and writer, and has also won many awards. Olesya has a unique passion for extreme sports; she's the anchor who went skydiving at just 15. Following graduation, she plans to enroll at university in Moscow to study journalism, but for now, her next major goal is to work hard on the production of this season of Youth TV Bridge.
Fayetteville, Arkansas Team
Ian Linn, 17, is an accomplished filmmaker with many honors throughout the years, including Filmmaker of the Year at the Ozark Media Arts Festival, Film Director of the Year at the Arkansas Scholastic Press Association, and Best Writing at the 2019 Student Television Network conference. Aside from filmmaking, Ian is active on the track and field and cross-country teams, serves as class president, and speaks Spanish and French.
Bella Warner, 17, specializes in producing promotional videos, commercials, and documentaries, and was 1st runner up for Producer of the Year at the 2019 Arkansas Scholastic Press Association. In addition to filmmaking, she enjoys writing and studying language and culture, and is proficient in Spanish. After high school graduation, she plans to study filmmaking and business with a minor in Language Studies.
Noah Chacon, 16, is in his fourth year in the FHS Film Program and was named Film Editor of the Year at the Arkansas Scholastic Press Association in both 2018 and 2019. He was also awarded a Student Pillar at the Mid-American Emmys for Craft Achievement in Editing. Aside from filmmaking, Noah enjoys acting and recently earned his Screen Actors Guild (SAG) membership.
Collin Schultz, 17, is a passionate filmmaker who has worked on videos that have received regional, state, and national recognition. As a high schooler, Collin has already landed a gig with Honda filming marketing videos for their latest motorcycles and ATVs, as well as with the Bentonville Film Festival as a videographer creating promotional videos. He hopes to continue his career in filmmaking after high school.
The student anchors will lead the production efforts of Youth TV Bridge with guidance from EF and their media studio teachers who will act as production advisors. The Russian advisor, Elena Krapchina, created First City School TV Studio in 2016 after more than 10 years on television as a news anchor and writer. The US advisor, Lesley Allen, has been the A/V Technology and Film Production teacher at Fayetteville High School for six years.