Empowering People with Disabilities
April 28, 2017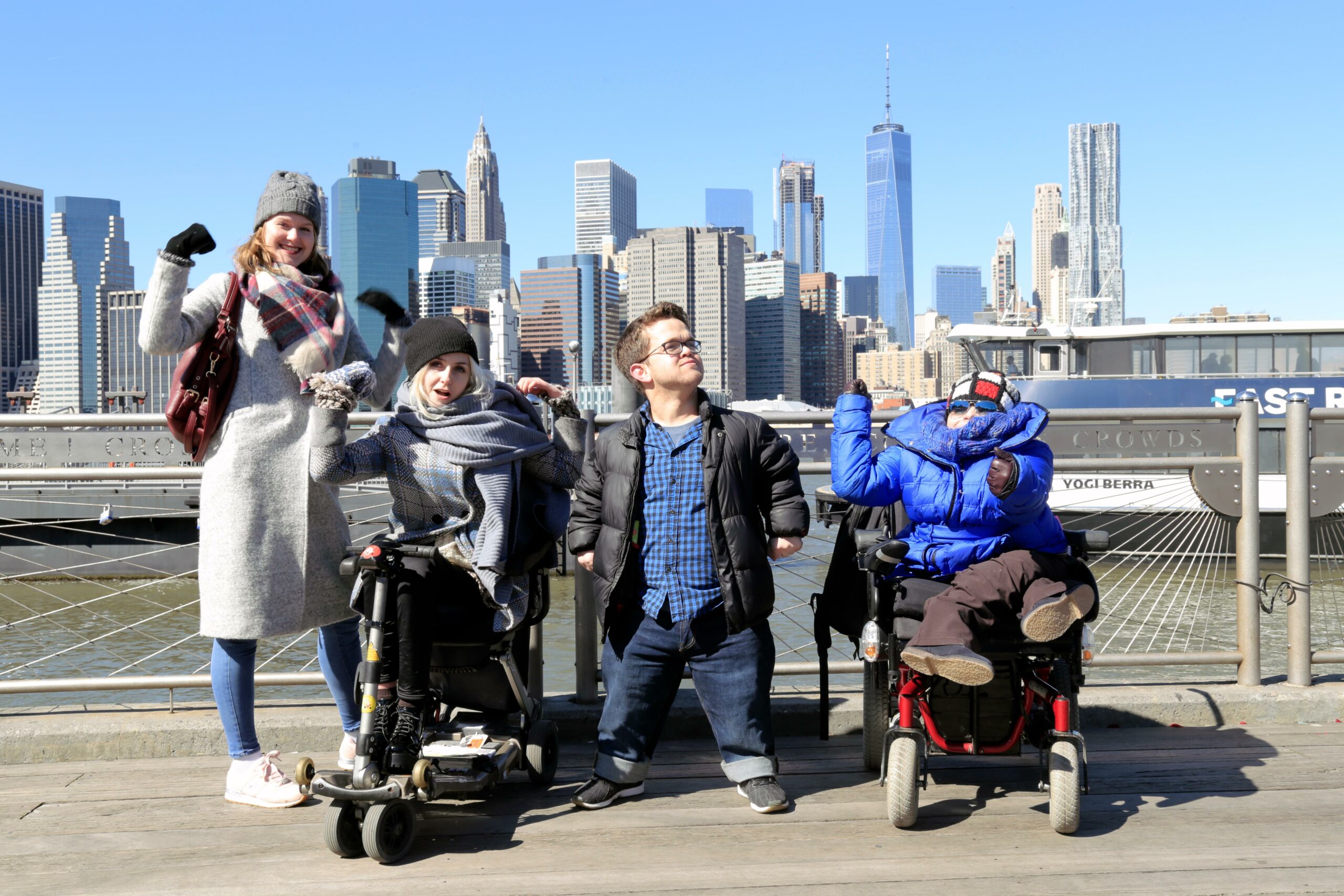 Nasiba has always aspired to higher education. Yet, in her home country in Central Asia, her physical disability restricts her opportunities, and limited accessible spaces pose a constant challenge. Homebound and without external stimulation, she sank into boredom and depression.
When Nasiba came across the online school for social entrepreneurship, she found an outlet. The Digital Storytelling course taught her to use blogging to share her ideas and experiences. A natural writer, Nasiba created a personal blog and began exchanging stories with people across the region. With a platform to make global connections, the school brought a social element to her life.
Like Nasiba, people living with disabilities routinely face institutionalized discrimination and social exclusion. Indeed, the United Nations reports that "persons with disabilities make up the world's largest and most disadvantaged minority."
To confront these barriers, EF facilitates diverse capacity-building programs on the ground in the Eurasia and MENA regions. With extensive local networks, EF acts as a powerful coalition-builder— EF has supported 18 civil society organizations working on disability issues and trained more than 700 civil society leaders to mainstream disability inclusion. To date, EF has sponsored seven advocacy initiatives focusing on disability rights.
These partnerships serve as pathways toward social inclusion for people with disabilities. Nasiba, once disconnected and disengaged, is now plugged in to her community ever since EF provided her a laptop and connected her with a group of independent journalists. They loved her blog and hired her on their team—today, she works remotely editing their stories and can earn an income to support herself.
In Russia, EF's US-Russia Social Expertise Exchange program (SEE) has worked to increase wheelchair accessibility in public spaces, raise visibility of people with dwarfism and autism, and publish American and Russian folktales as interactive visual storybooks for children with hearing impairments. Most recently, SEE is creating networks in Russia among organizations working toward disability rights.
SEE is not just lending the microphone to people with disabilities – SEE is building a platform for conversation and collaboration with them. Last year, SEE linked two prominent film festivals focused on films produced by and about people with disabilities. The Breaking Down Barriers Film Festival, organized by Moscow-based NGO Perspektiva, and the ReelAbilities Film Festival, organized by the Jewish Community Center Manhattan, joined each other's events in November and March respectively. At each gathering, EF hosted several events to discuss the role of people with disabilities in the film industry and the wider role of the industry in advocacy.
This partnership is raising the standard for the authentic portrayal and greater inclusion of people with disabilities in film and media. Perspektiva and ReelAbilities hope that, together, they will begin an international network of disabilities film festivals that promote widespread inclusivity, visibility, and untold possibility, breaking through cultural barriers and reaching across the globe.
Earlier in 2017, Eurasia Foundation expanded similar support to the MENA region, where EF trainers provide coaching and mentoring to organizations that advocate for disability rights. With a focus on increased collaboration, the training grows partners' organizational capacity to exchange knowledge and design projects. With new direction, the programs now develop and circulate better quality information about accessible public spaces.
Working across fundamental issues like accessibility, education, and employment, EF and its partners are building a foundation for longer-term collaboration to put the rights of disabled people on the agenda—because, to EF, disability should never mean invisibility.