Cultivating Next-Gen Leaders
October 14, 2020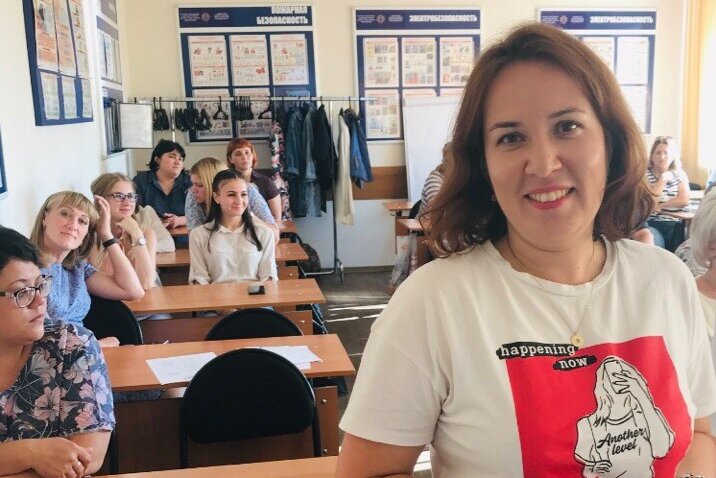 Eurasia Foundation forges robust partnerships between established and early-career professionals to develop innovative solutions to pressing social challenges. Through technical and subject matter expertise exchanges, networking opportunities, and professional partnerships, Eurasia Foundation programs equip the next generation of leaders to better communicate, engage with public and private sector partners, and organize around issues meaningful to their communities.
With support from Eurasia Foundation, Yulia Fatkhullina, a lawyer-turned-social entrepreneur based in Tyumen, Russia, and founder of the non-profit Nastavnik, traveled to the United States. Yulia wanted to gain international perspectives on best practices in mentorship and positive youth development and to build relationships with overseas partners. Nastavnik connects underprivileged and at-risk youth, many of whom lack parental figures, with responsible and compassionate adult mentors. Mentors provide guidance, support, opportunities—and most of all, a strong and stable emotional bond—to help youth build confidence, realize their goals, and make a positive impact on their communities.
As part of her fellowship, Yulia traveled to Phoenix, Arizona, and Los Angeles, California, for three weeks to conduct site visits and interviews with local mentoring organizations. She also shared perspectives on topics ranging from soft and hard skills development to emotional healing through creative writing. Upon her return, Yulia wrote a handbook on best practices in mentorship and conducted a series of webinars to share lessons learned with mentoring professionals throughout Russia. She has since launched a visual storytelling project sharing experiences of mentorship, from the perspectives of both mentors and mentees.
"While in the U.S. I realized we do the same work in our countries and share a lot in common. I was happy to meet like-minded people to share my experience and to know theirs. It was an excellent opportunity to learn best mentoring practices in the U.S., expanding my horizons and acquiring new, innovative approaches." – Yulia Fatkhullina
---
For more stories from Eurasia Foundation's 2018-2019 Impact Report, click here.