Creating Unlikely Entrepreneurs in Russia and the U.S.
April 10, 2015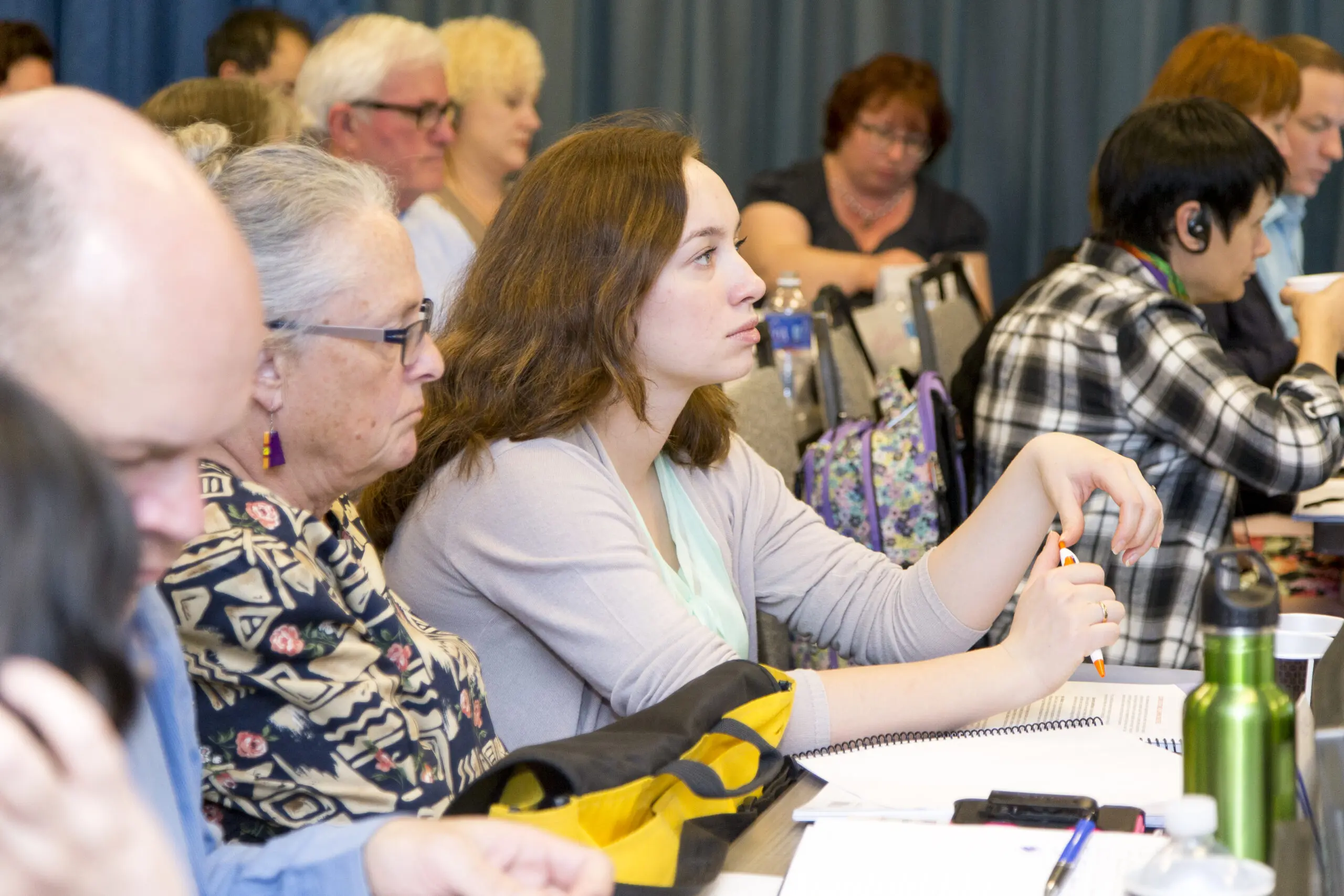 Cleve Mormon was as unlikely an entrepreneur as they come. Opportunities were limited in the segregated Mississippi Delta where he lived in the 1950s, and Mormon, like other African Americans, was expected to earn his living by picking cotton. Instead, through perseverance and hard work, Mormon beat the odds, owning and running his community's only ice house in a place where few people even dreamed of entrepreneurship.
His extraordinary life story inspired the Ice House Entrepreneurship Program, a revolutionary teaching curriculum and platform that teaches participants the entrepreneurial mindset required to be successful in business and in life. Widely embraced by academics, people in economic development, and entrepreneurs themselves, the Ice House curriculum has been taught throughout the US, as well as in Guatemala, Canada, Columbia, Mexico, and East Africa. Now, through Eurasia Foundation's U.S.-Russia Social Expertise Exchange (SEE), members of the SEE Community Development Working Group are working to adapt the program for a Russian audience.
A group of 38 American and Russian practitioners gathered in Las Vegas, Nevada to complete the Ice House Entrepreneurship Facilitator Training, February 9-11, 2015. The learning program teaches entrepreneurship as a mindset through immersive real-world experiences and has been adopted worldwide.
Russia's rate of entrepreneurial intention, which measures how many people plan to own businesses in the next three years, is extremely low (under 5 percent), and entrepreneurship rates in the U.S. are falling steadily, especially among minorities. The Community Development Working Group, composed of 9 Russians and 9 Americans, wants to address this problem by fostering local entrepreneurship in small and rural communities in the U.S. and Russia.
What's So Special About Ice House?
Elena Anufrieva, a member of the working group, says one important part of the program is that it forces people to actually go out into the community and find out how much others need the service or product that the would-be entrepreneur wants to offer. Even if their first idea is wrong or misguided, talking to potential customers often helps them uncover a true opportunity.
"The idea of entrepreneurship consists of not individually making lots and lots of money, but in creating some required service, some necessary resource for people," says Anufrieva, who is a Program Manager at the Siberian Civic Initiative Support Center. "[This is] unlike other entrepreneurship trainings when they tell you that you have to find a rich sponsor who could fund you with lots and lots of money. Here, you're looking not for a rich sponsor, but for some reciprocal connection with the community."
The Ice House program is designed specifically for audiences that might be considered "unlikely entrepreneurs," and is thus suitable for underserved groups such as youth aging out of foster care, domestic violence victims, migrant populations, and others.
The curriculum also focuses on teaching the iterative and experimental processes by which entrepreneurs facing constrained environments can identify opportunities and marshal resources. By using short video interviews with entrepreneurs who come from challenging circumstances, the program reinforces learning objectives through first-hand testimony from people with whom students can relate.
According to Gary Schoeniger, founder and CEO of the Cleveland, Ohio-based Entrepreneurial Learning Initiative, which led the design and development of the Ice House program, these videos are crucial to transmitting the culture of entrepreneurship.
"The course is designed to expose students to fundamental entrepreneurial thinking, and then immerse them in real-world, uncertain entrepreneurial experiences that will enable them to develop entrepreneurial skills," Schoeniger says in an interview for the Kauffman Foundation, which backs the program. "It's what you do when no one's coming to the rescue, when no one's in charge, and there are no rules. That's what will make you into an entrepreneur."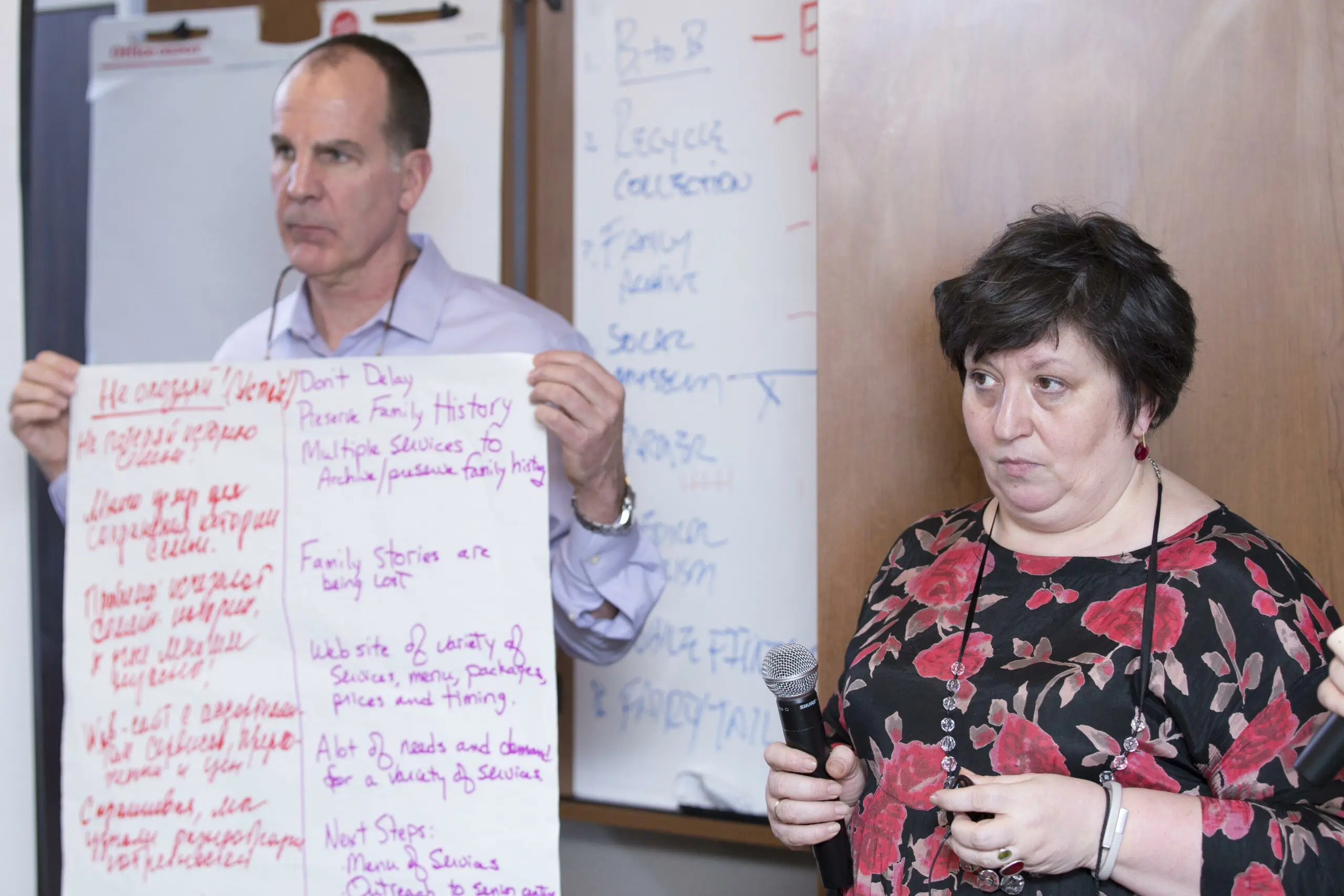 Adapting Ice House for a Russian Audience
The Community Development Working Group members are currently working on translating the course materials into Russian and creating videos that that feature interviews with Russian entrepreneurs. While the story of Cleve Mormon resonates strongly with Americans, the group must now find local stories that resonate with Russians.
One American working group member, who spent four years working in South Korea as an academic director and teacher and taught English as a foreign language as a volunteer in Kazakhstan, understands how adjusting for cultural differences can be critical to delivering effective instruction.
"In South Korea, for example, we had to teach Western teachers how to teach Koreans," he says. "When you ask if students understand directions, a Korean student will never tell you that they don't understand, partly for saving face or [preserving] harmony. The Russians also have some teaching methods that they prefer."
Las Vegas Conference and Future Plans
In addition to adapting the Ice House training materials for Russian audiences, each Russian and American organization in the working group has committed to conducting a pilot training in spring 2015 to train at least 10 entrepreneurs each, resulting in a total of at least 200 people trained. An emphasis will be placed on recruiting new and prospective small-business owners, community volunteers, youth, university students, and migrants. The American organizations, whose work spans both coasts, the rural communities in between, and the Pacific Islands are excited to begin their work.
To that end, the working group held a three-day training conference in Las Vegas, Nevada in February 2015. As a result of the conference, 38 trainers became licensed and received a comprehensive facilitator's guide with lesson plans to assist in delivering the training to others.
The working group hopes to recruit successful entrepreneurs to serve as mentors and help scale the project up.
You can follow the latest developments of the SEE Community Development Working Group on their Facebook page.