Breaking Language Barriers One Video at a Time
July 22, 2016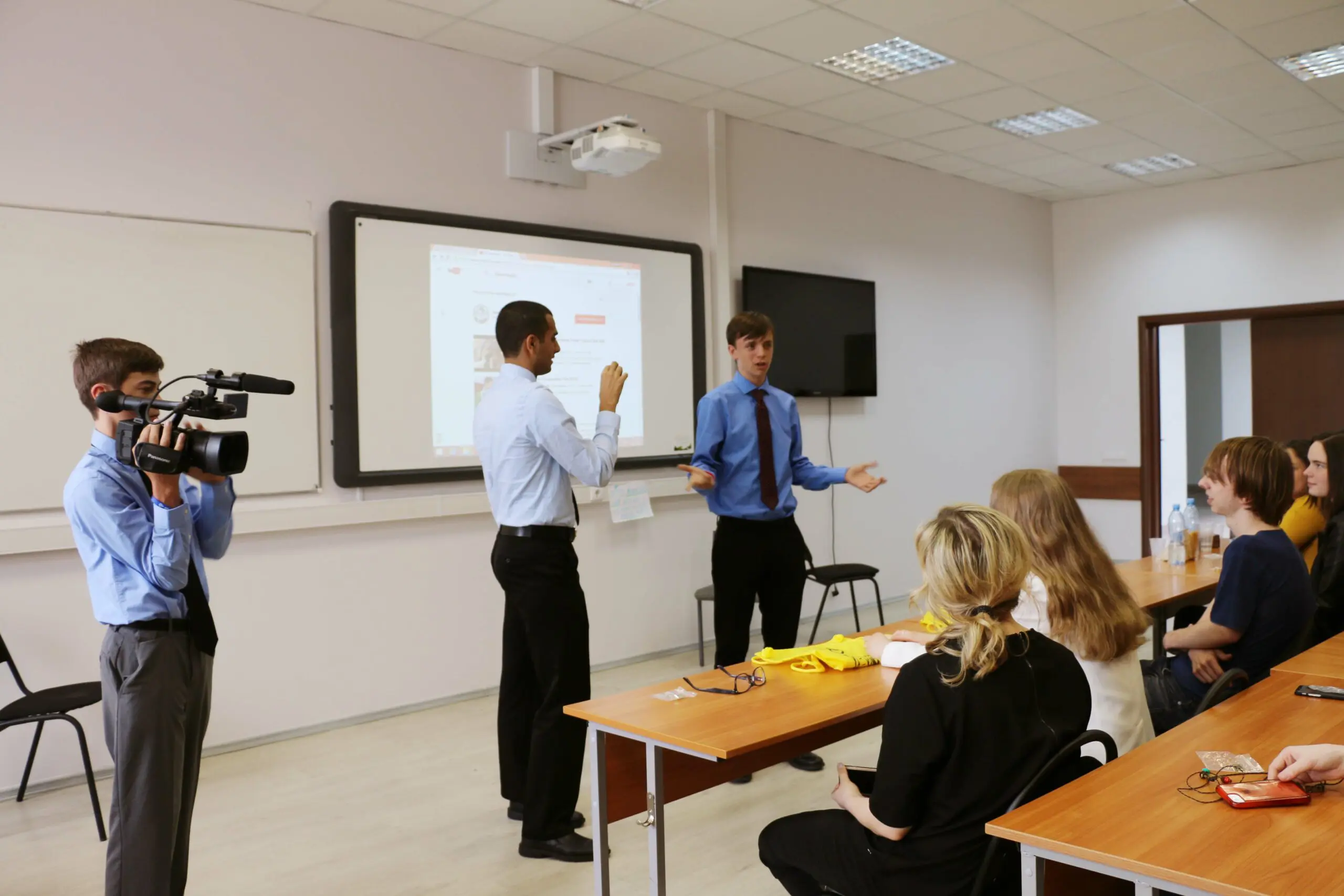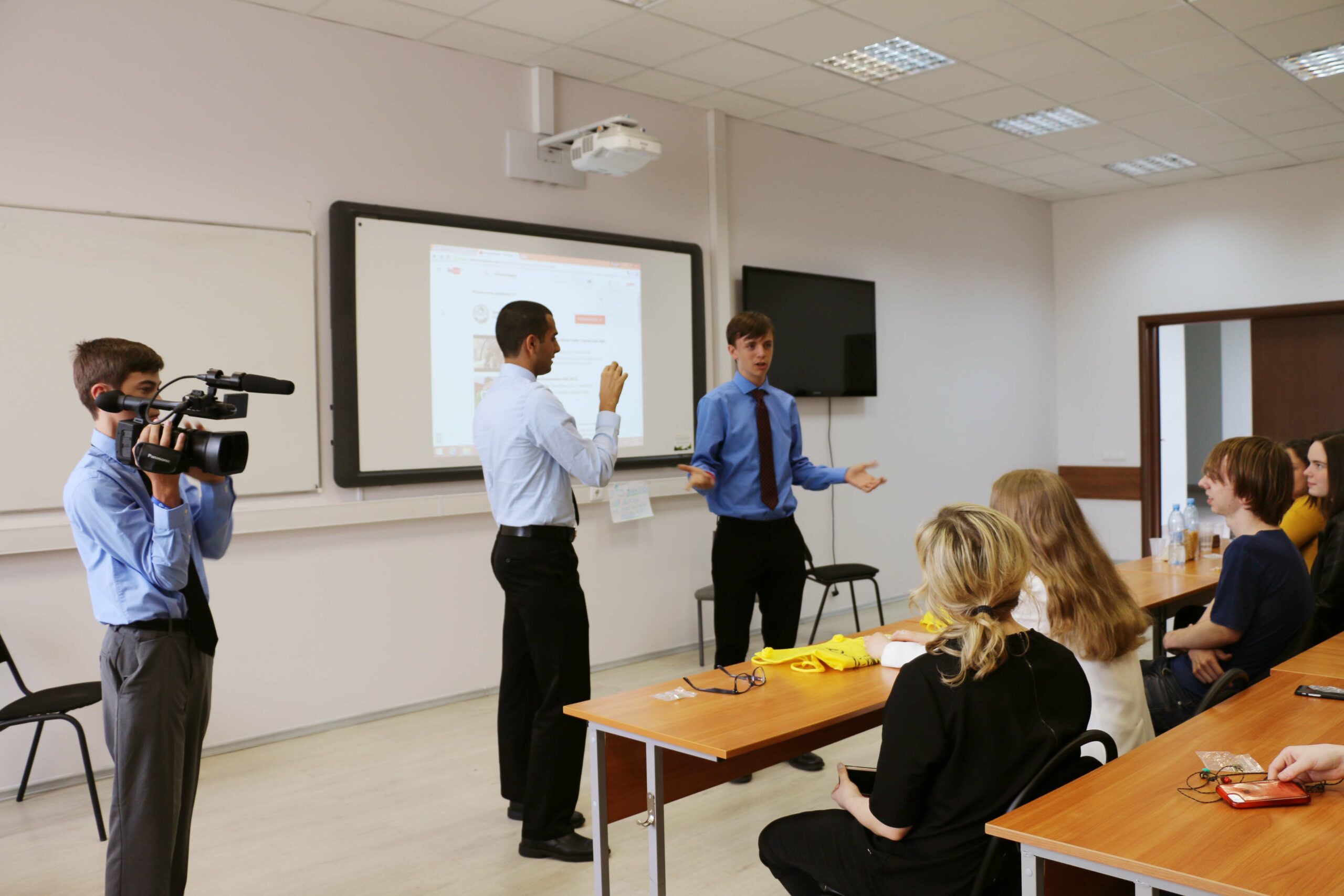 According to Wikipedia, the term "language barrier" is a figurative phrase used primarily to indicate the difficulties faced when people who have no language in common attempt to communicate. Language barriers can convey incorrect information or even inadvertently cause misunderstandings. But, during my recent trip to Russia, there was no language barrier. I'd like to explain why.
I'm the CEO of Student Television Network (STN), an international educational association of high school and middle school broadcast journalism, film, and media programs. We work with teachers throughout the school year to assist with curriculum development, peer interaction, and student video competitions. We also host an annual convention where students and teachers convene for four days of education and competition.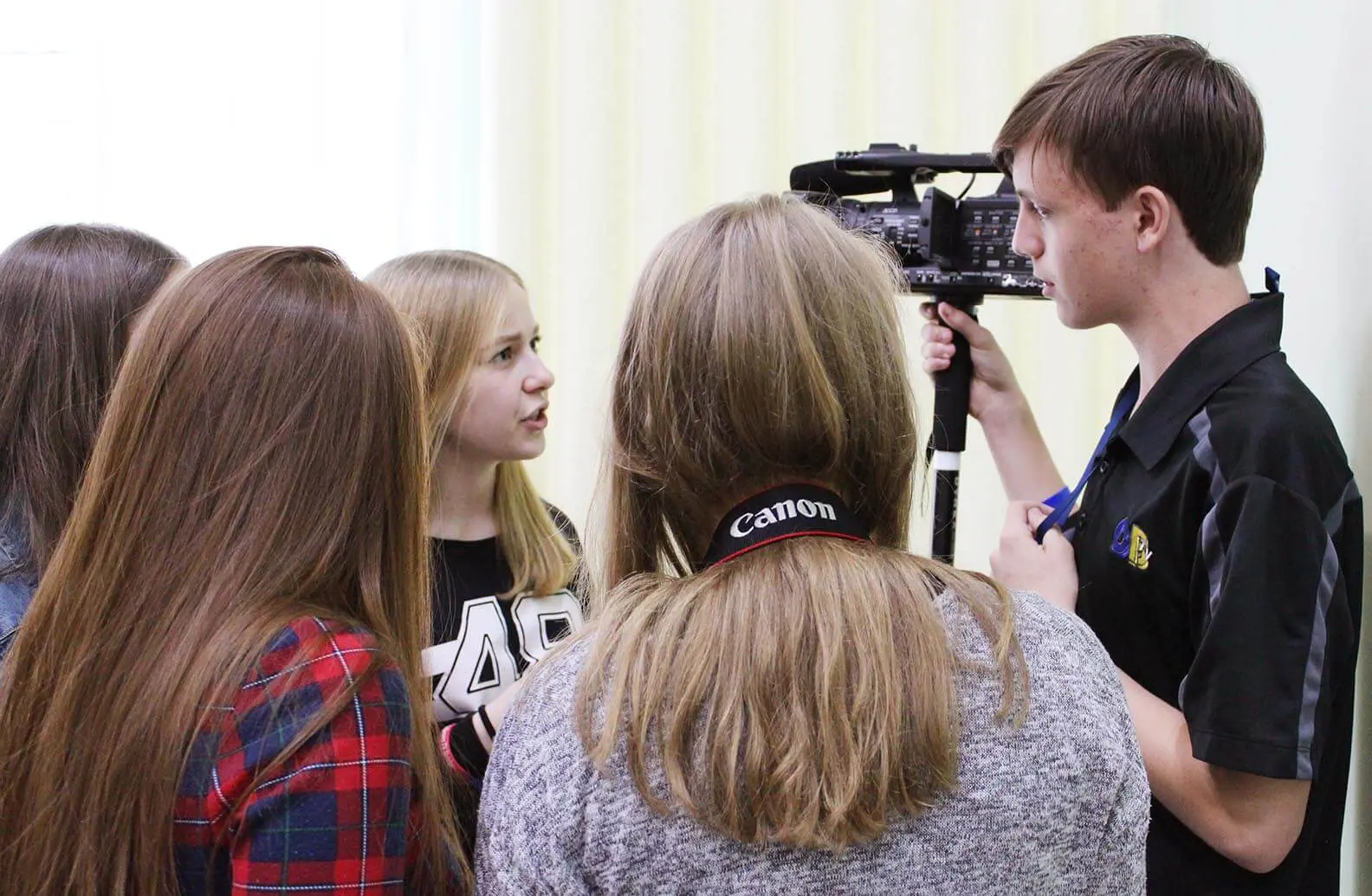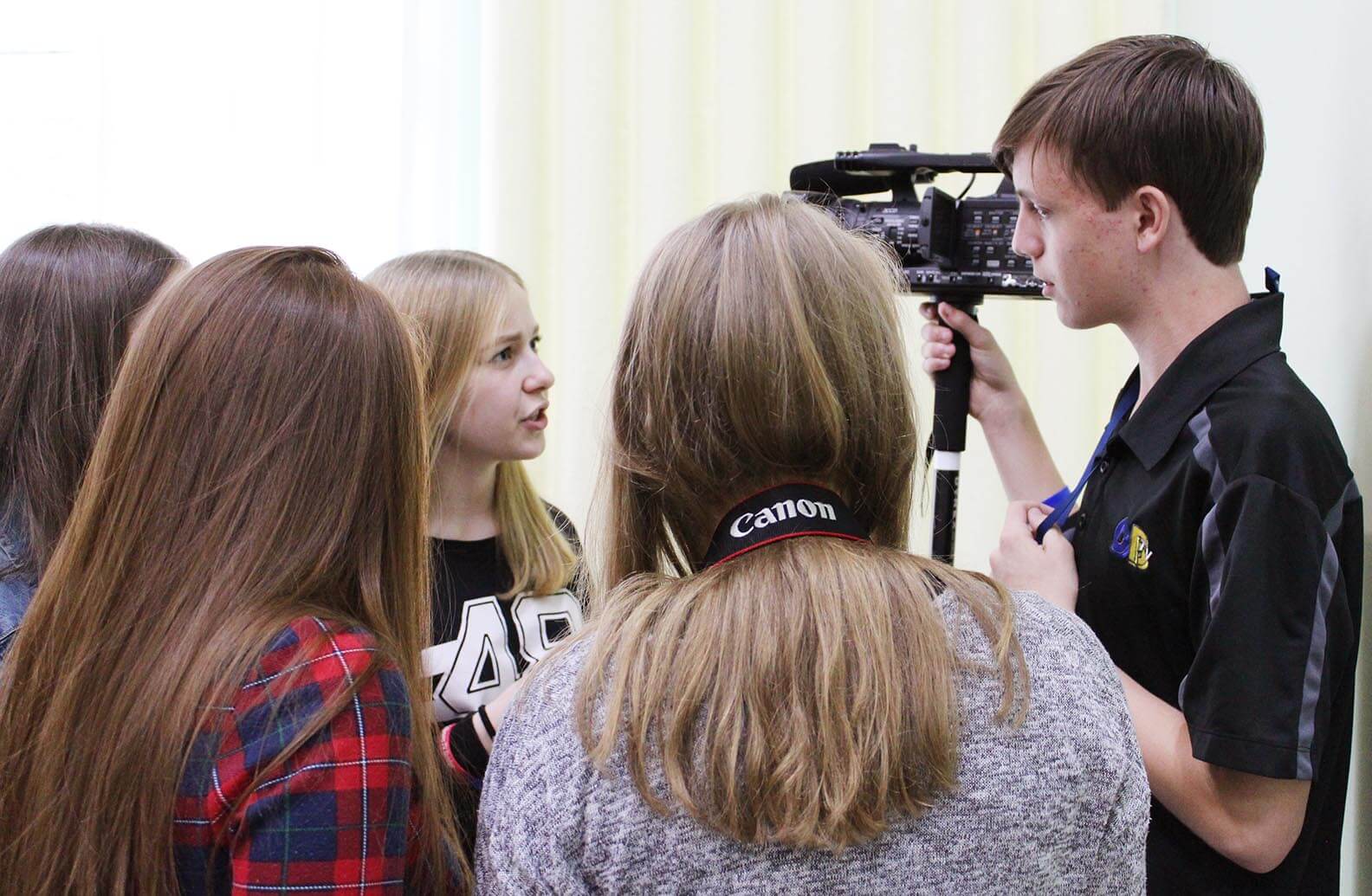 During our 2015 convention in San Diego and our 2016 convention in Atlanta, we hosted several Russian broadcast professionals and educators thanks to our partnership with Eurasia Foundation's US-Russia Social Expertise Exchange (SEE) program. In May of 2016, SEE presented us with an opportunity to travel to a similar convention for young journalists in Russia – the Volga Encounters Youth Media Festival – which is held annually in the city of Cheboksary. We were excited to be able to visit Russia as part of the SEE delegation and communicate with new friends about our work.
In addition to making it possible for our STN Board President Jacki Romey and the students to attend the festival through the SEE program, Eurasia Foundation arranged with the U.S. State Department Speakers Program to sponsor my trip as well. I visited high school and university students in various Russian cities to discuss ways through which student journalists in different parts of the world might be able to collaborate and find new interest and enlightenment from sharing each other's work.
During the second part of my trip, as a member of the SEE delegation to the festival, I connected with three high school students from Cypress Bay High School in Florida. While at STN's Atlanta Convention, they had heard about SEE's competition and the opportunity to travel to Russia and promote SEE's US-Russia Youth TV Bridge project. They ended up taking first prize in the competition. None of them spoke Russian but they did learn a few words before we left.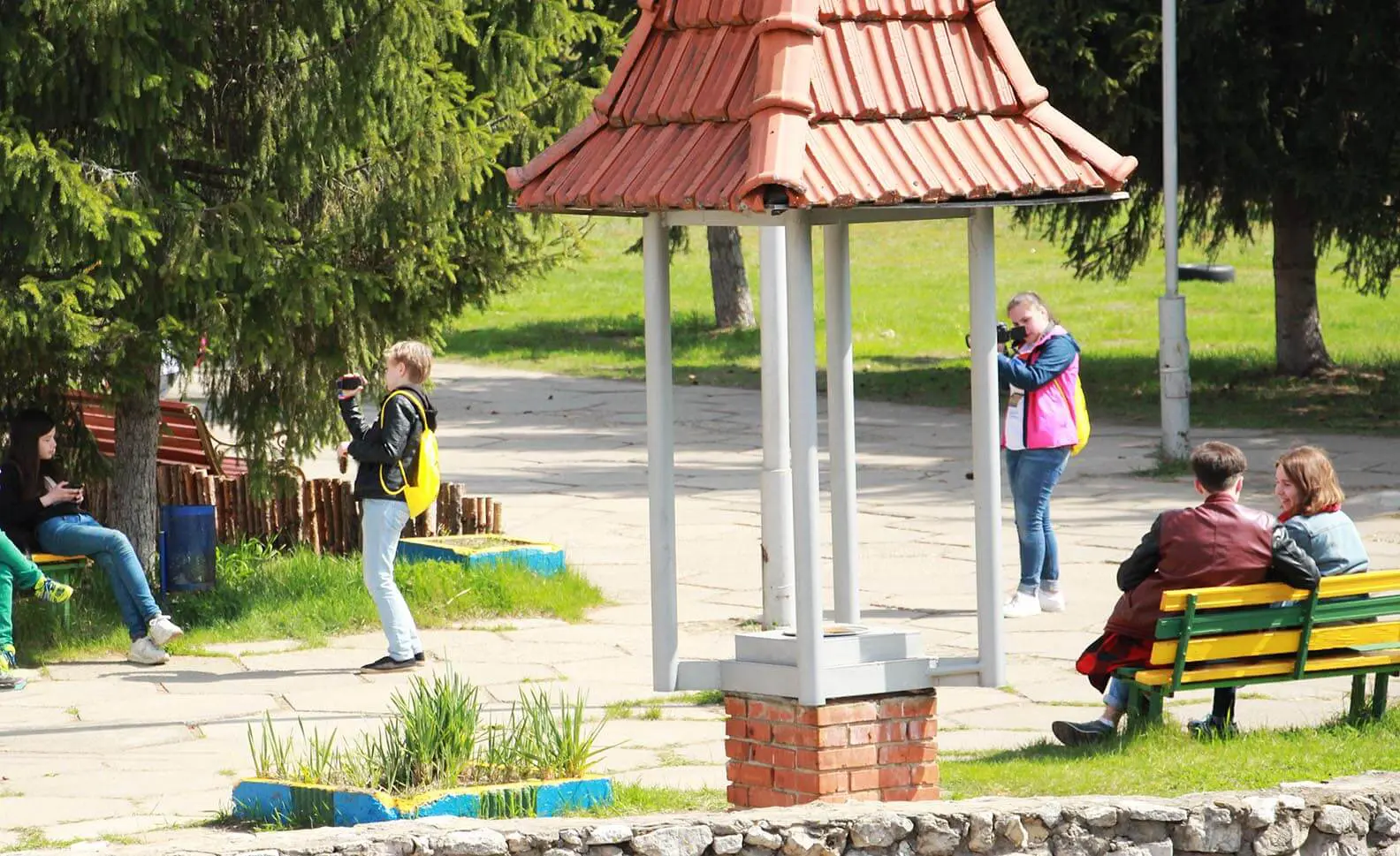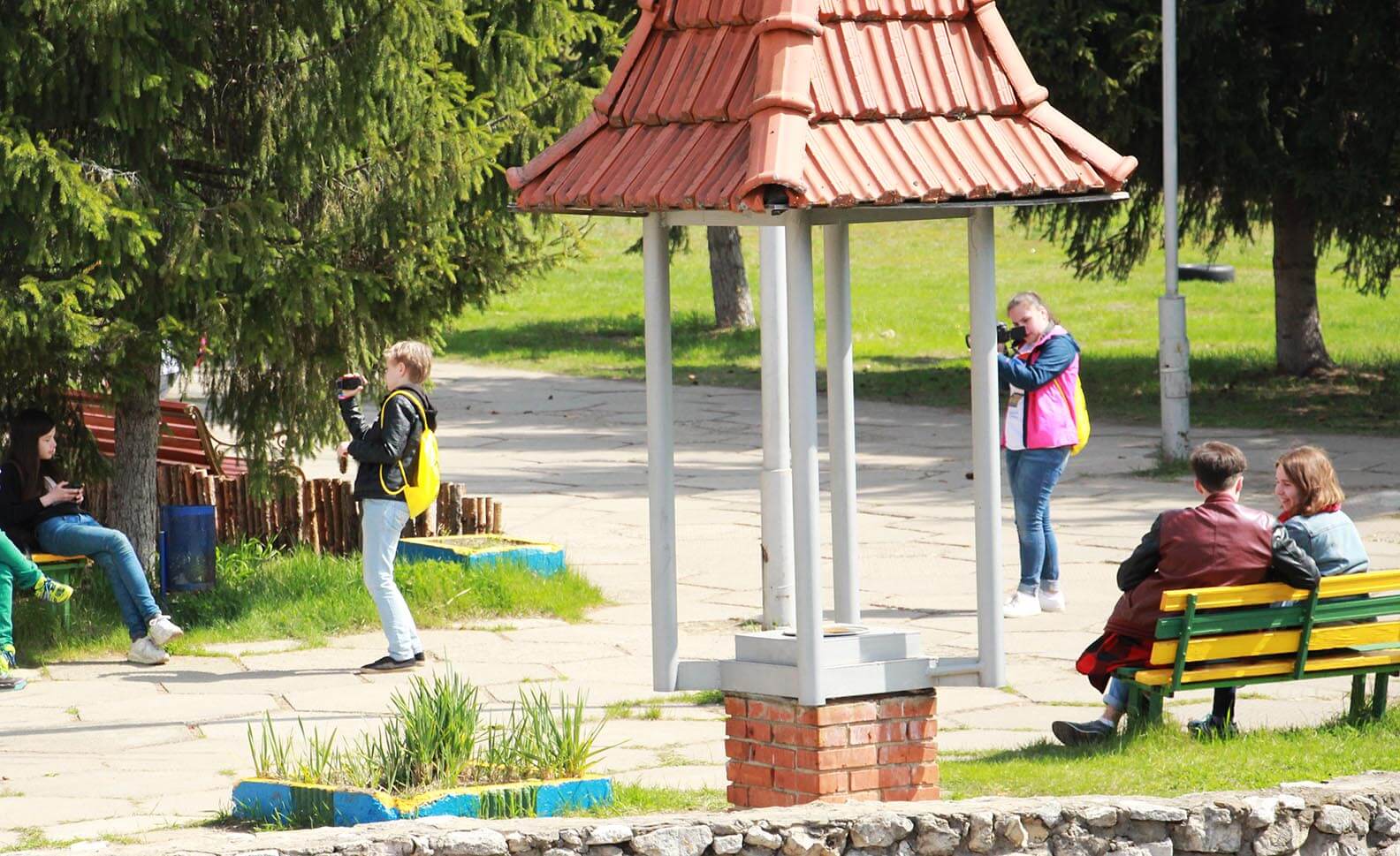 Upon our arrival at the festival, the students from Florida began to meet their Russian colleagues. Although there were several Russian students who did speak English, it became apparent that it was not a requirement for communication. All of the students had one thing in common – a commitment to studying broadcast journalism and film. As a result of their education in visual storytelling, words and translations became secondary. These students knew how to "tell the story" without words. They had been studying the power of the visual element; how to capture images and edit them to tell a story. They knew, for example, how to select an "establishing shot" that allowed viewers to know where they are. They knew how to weave various shots together, how to pace a piece, how to build tension, and how to resolve the story to the satisfaction of the viewer.
There we were on foreign soil with kids who were sharing Instagram pictures, guessing celebrities from each other's countries based on their looks, and completely understanding one another without words.
At the conclusion of our trip, we visited one particular university in Moscow where the American students conducted a short test in which they asked Russian students to share their favorite TV shows. One of the Russian students mentioned that she liked Russian late night talk shows, much like Jimmy Kimmel's. The students were able to draw connections beyond their cultures and borders through entertainment and media (the video below captures a snippet of their conversation):
Wherever we went, we kept finding opportunities for young people to connect –about social trends, news, friends, family, and even the US presidential elections. But again, much of their communication was non-verbal, through pictures and video. They compared each other's production techniques, editing styles, and timing. They laughed and joked about similarities and differences. They became friends. They understood one other.
While some students may have had some trepidation about meeting one another, their concerns were immediately allayed when they all realized that communication does not always require words and translations. Sometimes, all you need is a common cause, a shared passion, or a willingness to communicate. Sometimes you just need the acceptance and the opportunity.
Nancy Held Loucas has more than 30 years of experience in marketing, public relations, non-profit, educational, and special event production, and video production. As CEO of STN, Nancy is responsible for daily operations, sponsorships and fundraising, program direction, contests, and managing the STN annual convention. She loves interacting with teenagers and gives motivational talks to high school groups around the message that "everything leads to everything."