Assistive Technologies in Inclusive Education
November 22, 2017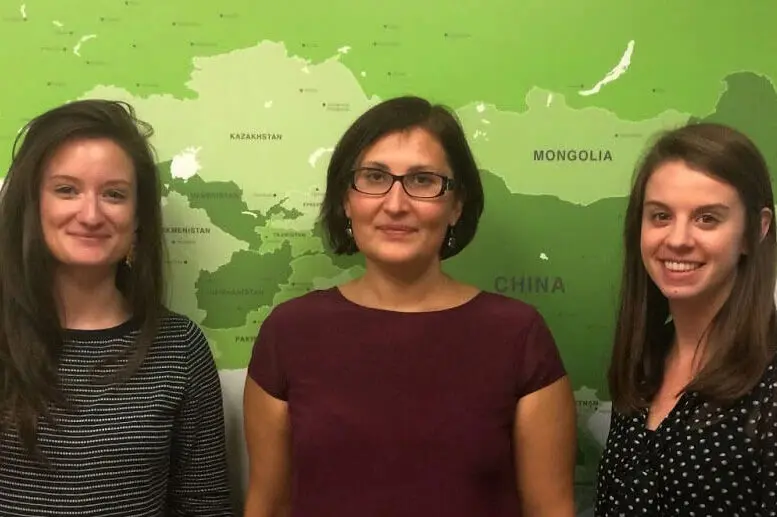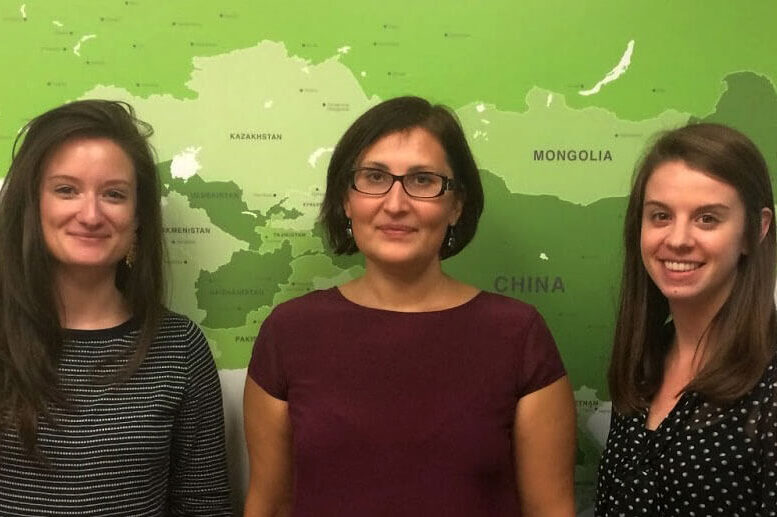 Ekaterina Molyukova is on the front line of the challenge to expand access to equal education for children with disabilities in Russia, where equal education became law in 2012. Educators are now exploring new models and tools for including all students in the classroom.
As a project manager at Perspektiva, an NGO that promotes independence and improved quality of life for persons with disabilities, Ekaterina focuses on assistive technologies in inclusive education.
To research new ideas and learn from other professionals who have been researching, developing, and implementing inclusive education programs for decades, Ekaterina came to the U.S. as an independent professional with the Social Expertise Exchange program implemented by Eurasia Foundation.
"I was able to ask teachers specific questions regarding inclusive education and the role that [assistive] technologies play in an inclusive classroom," said Ekaterina. "I feel more confident now answering numerous questions from teachers and parents of children with disabilities in Russia."
Ekaterina visited schools and nonprofit organizations in Washington, D.C.; Virginia; and Illinois where she experienced inclusive practices firsthand while attending schools specifically equipped for children with disabilities.
The trip to the U.S. confirmed for Ekaterina that the difficulties that she and her colleagues experience in Russia are not unique, she said. Some of the most common challenges are around misunderstandings among teachers and parents. After witnessing the American experience, Molyukova says she is confident that she and her colleagues are on the right path.
Upon her return to Russia, Ekaterina conducted a series of workshops and a webinar for more than 380 Russian special education professionals to share what she learned, including individual school plans for children with disabilities that include descriptions of the available assistive technologies and guidance to help teachers evaluate the work of children with disabilities.
Collaboration with her American colleagues did not end with the exchange of materials and contact information. At a school in Wilmette, Illinois, Ekaterina met Assistive Technologies Coordinator Tracy Parent, who has three children, including one with autism. Ekaterina and Tracy arranged for Tracy to travel to Russia on a professional exchange to meet with NGO representatives, school management, teachers, and parents of children with disabilities.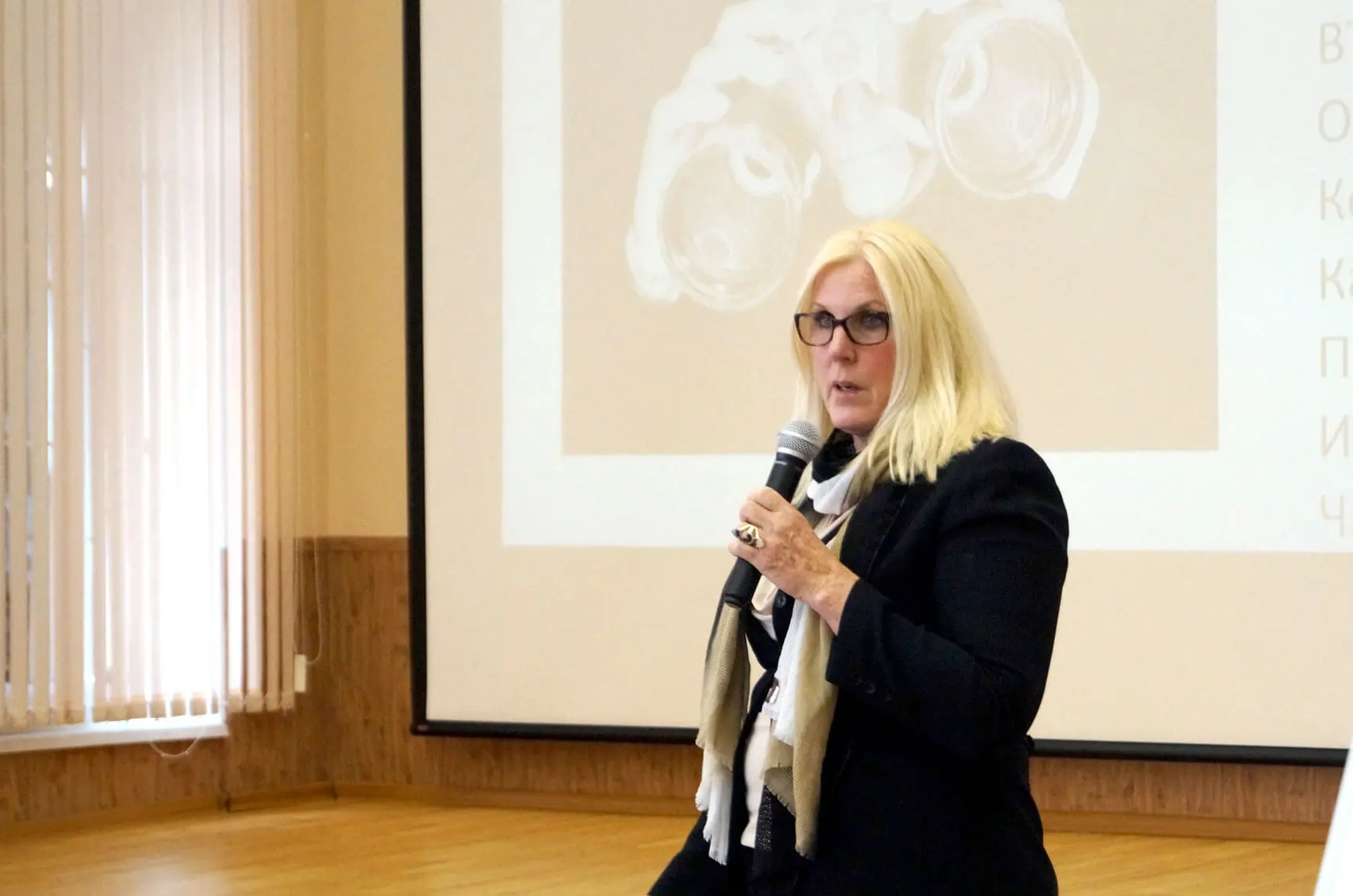 While visiting Moscow, Yekaterinburg, and Kirov in June 2017, Tracy conducted a seminar titled "Assistive Technologies from A-to-Z," ways to make education for children with health issues and disabilities easier for them. Overall, more than 300 people attended Tracy's seminars.
According to Ekaterina, many teachers and school administrations assume that modern assistive technologies are too expensive to implement. Tracy illustrated through her personal experience that inclusive education can be simple and affordable.
In addition to the many free applications available online, sometimes even a simple weighted pencil can make the difference for a child with disabilities and an international professional exchange can make the difference for the adults trying to support them.