Anastasia Baradacheva: The 2019 USA Disabled Hockey Festival Experience Will Help Develop Hockey Without Barriers in Russia
July 24, 2019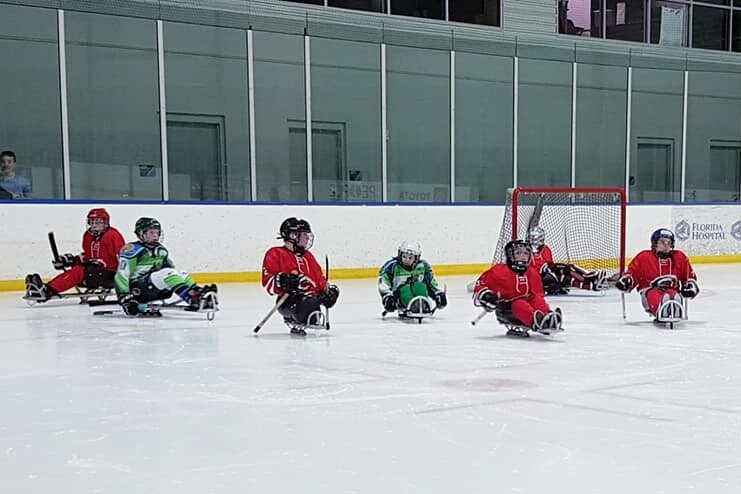 From March 27 to April 7 in Wesley Chapel, Florida, the 2019 USA Disabled Hockey Festival – an event that brings together different adaptive hockey teams – was held for the 15th time. Anastasia Baradacheva, Director of the Russian Director of the Russian Children's Sledge Hockey League, had the opportunity to attend thanks to the US-Russia Social Expertise Exchange's independent professionals' program, funded by Eurasia Foundation – she shares her experience below.
The Disabled Hockey Festival was a completely unique event where hockey is for everyone – it was an invaluable experience. Adults and children, boys and girls, people who are hearing and visually impaired, people with musculoskeletal disorders, and those with intellectual and developmental disabilities competed at the Advent Health Center Ice Arena. From the first few minutes, there was a feeling of limitless possibilities. And, of course, the 2019 Disabled Hockey Festival is a huge networking opportunity. I was able to meet with so many different colleagues from USA Hockey, coaches, parents, and the players themselves.
The director and head coach of the US Blind Hockey Team, Michael Svac, not only spoke in detail about the features of hockey for people with visual impairments, but even gave us a special kind of puck which is used by players who are visually impaired. He readily agreed to help us develop new hockey disciplines in Russia. This coming year, the Children's Sledge Hockey League plans on translating methodological materials for coaches and hosting several pilot events for Blind hockey.
Moms are the main driving force in adaptive hockey, and I was lucky to meet the "mom" of the special hockey in the US – Amy LaPoe. Amy first got involved with Special Hockey 20 years ago when her son Spencer, who has Down syndrome, wanted to play hockey. At that time, they had moved to Chicago and created a team for him and other children with disabilities. Now more than 3,000 people with intellectual disabilities play in the US, with the majority playing in Chicago, where Amy is still based. She also shared how difficult it had been to create the team when no one understood why children with disabilities would want to play hockey. Years later it became more common thanks to the efforts of moms like Amy.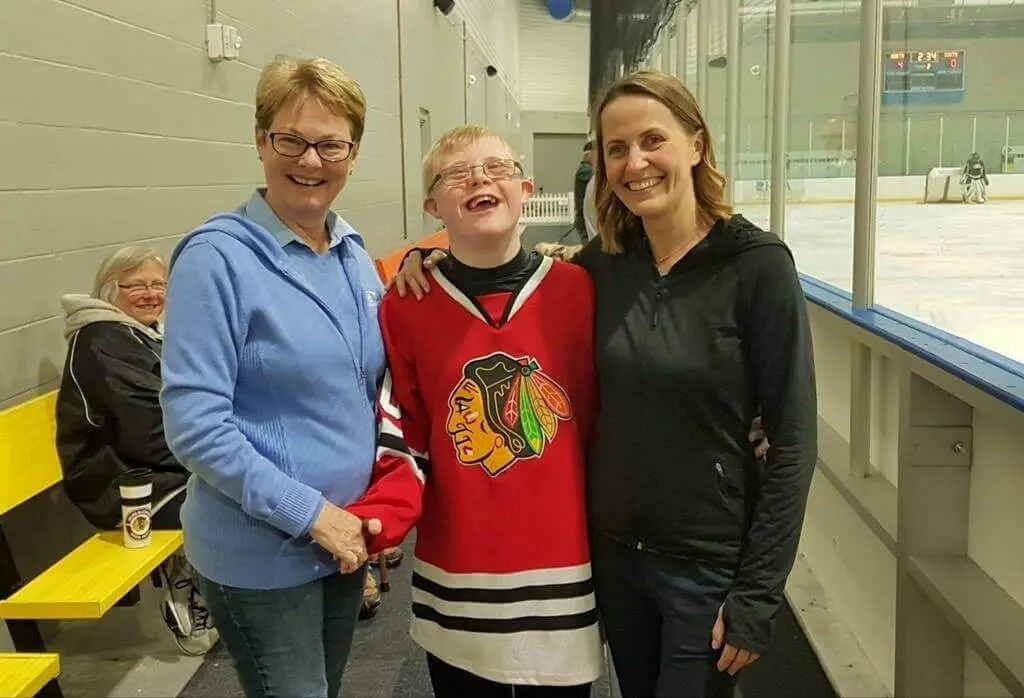 In Russia, adaptive forms of hockey such as Special hockey and hockey for people with visual impairments are still fairly uncommon but promoting the development of sledge hockey has proven to be one of the more ambitious projects. In the US, all sledge hockey teams are divided into two divisions – children and adult, and each division has four levels. The children's division has a strict no contact rule, which means that players cannot perform contact actions on the ice or exhibit aggression. Instead, they are encouraged to use only tactics and maneuverability. Most children's teams train once a week, but even this limited schedule has benefits for the kids and allows them to make time for homework and other activities.
At the 2019 USA Disabled Hockey Festival, I had the opportunity to personally talk with coaches from different teams. Because of these conversations, there are already preliminary agreements on upcoming joint events, including an American visit to our international summer camp and friendly matches between our countries' children's teams. I was also very impressed by the quality of the event organization. Everything was simple, but as comfortable as possible for the participants. Some of us might think this is boring – there are no bright ceremonies, concert programs, leisure activities, or organized excursions. Priority is given to something else – accessibility and equal rights, common sense in everything, the possibility of free communication, and the value of the game itself. The slogan of the festival is "Relax, it's just a game!" which the event completely reflects.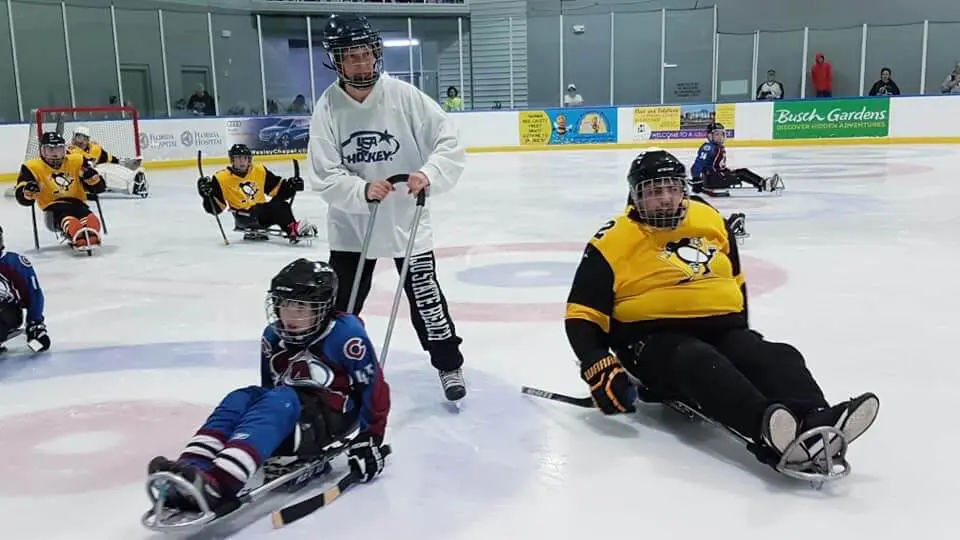 In general, it was a wonderful journey in all respects – amazing people, interesting and unexpected meetings, new experiences, and new knowledge! I left with a lot of ideas, itching to start implementing them. I was so glad to meet the incredible USA Hockey team led by Jim Smith, who found time for meetings and conversations, despite a having big workload at the festival. I hope my new acquaintances will grow into a fruitful cooperation that will enable us to develop new types of adaptive hockey in Russia.
This article was originally published in Russian on the Children's Sledge Hockey League's website. It has been translated and adapted for an English-language audience with permission from Anastasia Baradacheva.