A Trip to the United States Boosted My Confidence
January 11, 2018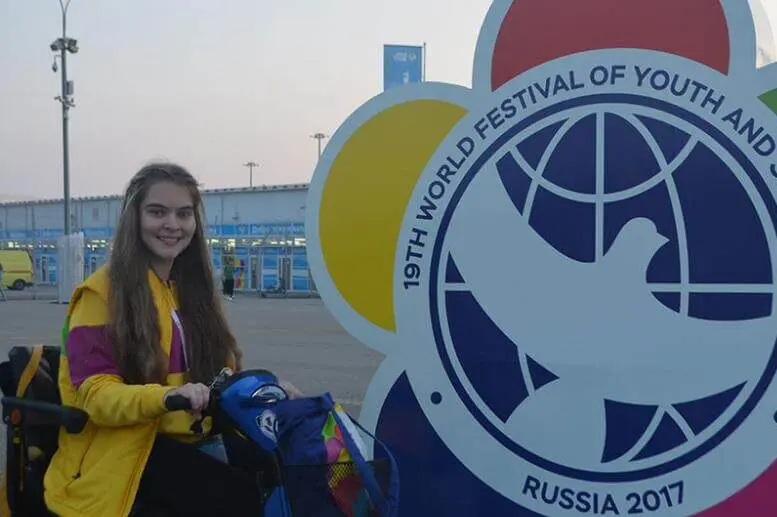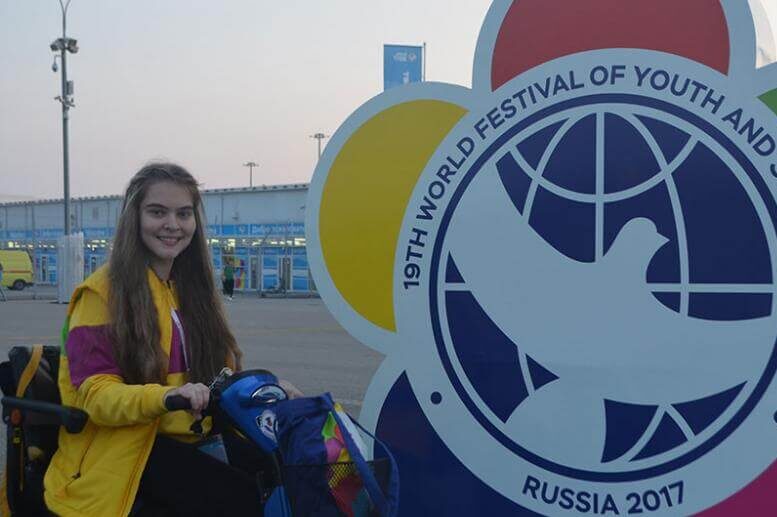 A blog post by Kseniia Kaminskaia, a participant in Eurasia Foundation's Disability Partnership TV (DPTV) project.
The youth television team Iceberg TV and I had been trying to join Eurasia Foundation's Social Expertise Exchange program (SEE) since the very first season of "Youth TV Bridge" in 2016. It took us three tries, but clearly, it was meant to be. Because I am in a wheelchair, volunteer my time to social causes, and enjoy discussing social issues more than anything else, I am glad that I became an anchor of Disability Partnership TV (DPTV).
In my hometown of Berezovsky, Russia, I've been covering stories about social issues and people with disabilities for a long time and have also been interested in learning how people with disabilities live in the U.S. Traveling to the U.S. with the SEE program was a unique and useful opportunity to meet with organizations that work with people with disabilities. We spent a week in the U.S. visiting many organizations that work with people with disabilities in Boston; Wayland, Massachusetts; Lancaster, Pennsylvania; Falls Church, Virginia; and Washington.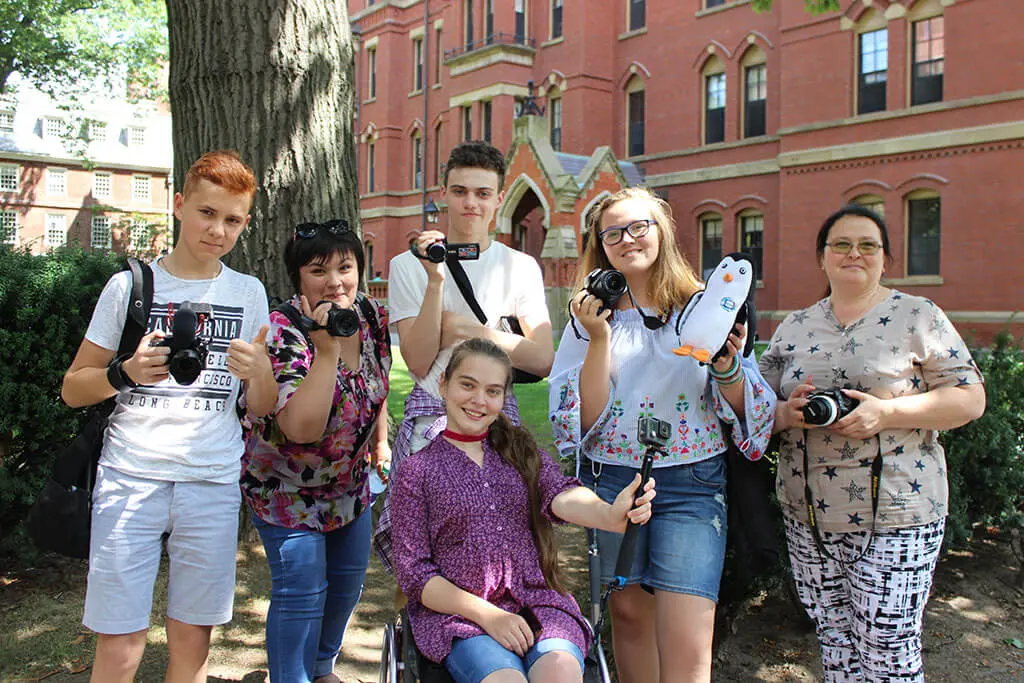 Over the course of the trip, I learned that people with disabilities similar to mine can feel like they belong as much as everyone else because practically everywhere is accessible. In Washington, we visited an independent living center where even people with severe disabilities live autonomously from their parents. While we were exploring the city, we met a group of people using wheelchairs who were not accompanied by any non-disabled friends. Everything I saw made me sure that in the future, I could also live independently. In this past year, my family and I have made many important steps toward achieving this goal.
I have been accepted to the broadcast journalism program at Ural Humanitarian University in Yekaterinburg, Russia. I finished driving classes and now I'm learning to be confident behind the wheel so I can leave my small city and drive to Yekaterinburg by myself. I work as an administrative assistant at the Boris Yeltsin Presidential Center. In fall 2016, after my visit to the U.S., I participated in the World Festival of Students and Youth in Sochi, where the 2014 Winter Olympics were held. I traveled there with a friend, like people normally do, rather than accompanied by my mom. My parents worried a lot about allowing us to go by ourselves, but it ended up perfectly all right. I'd like to repeat the experience of traveling on my own more often.
I am already sharing the knowledge I gained in the U.S. in my own country. The Iceberg TV team shared the experience of our trip at the all-Russian Scientific-Practical Convention, "Culture and Social Responsibility: A World of Equal Opportunities" and at the international forum, "Volunteer Russia." After our presentation, they told us that for many people who work in expanding accessibility and inclusive education, this information was new, useful, and interesting.
I plan to travel to the U.S. again for a longer time as a student to better get to know specifics about the lives of people with disabilities in this country, and then to tell people in Russia about it with the help of my work in media.