A Little Help from a Friend: Quitting Smoking with an International Buddy
May 31, 2017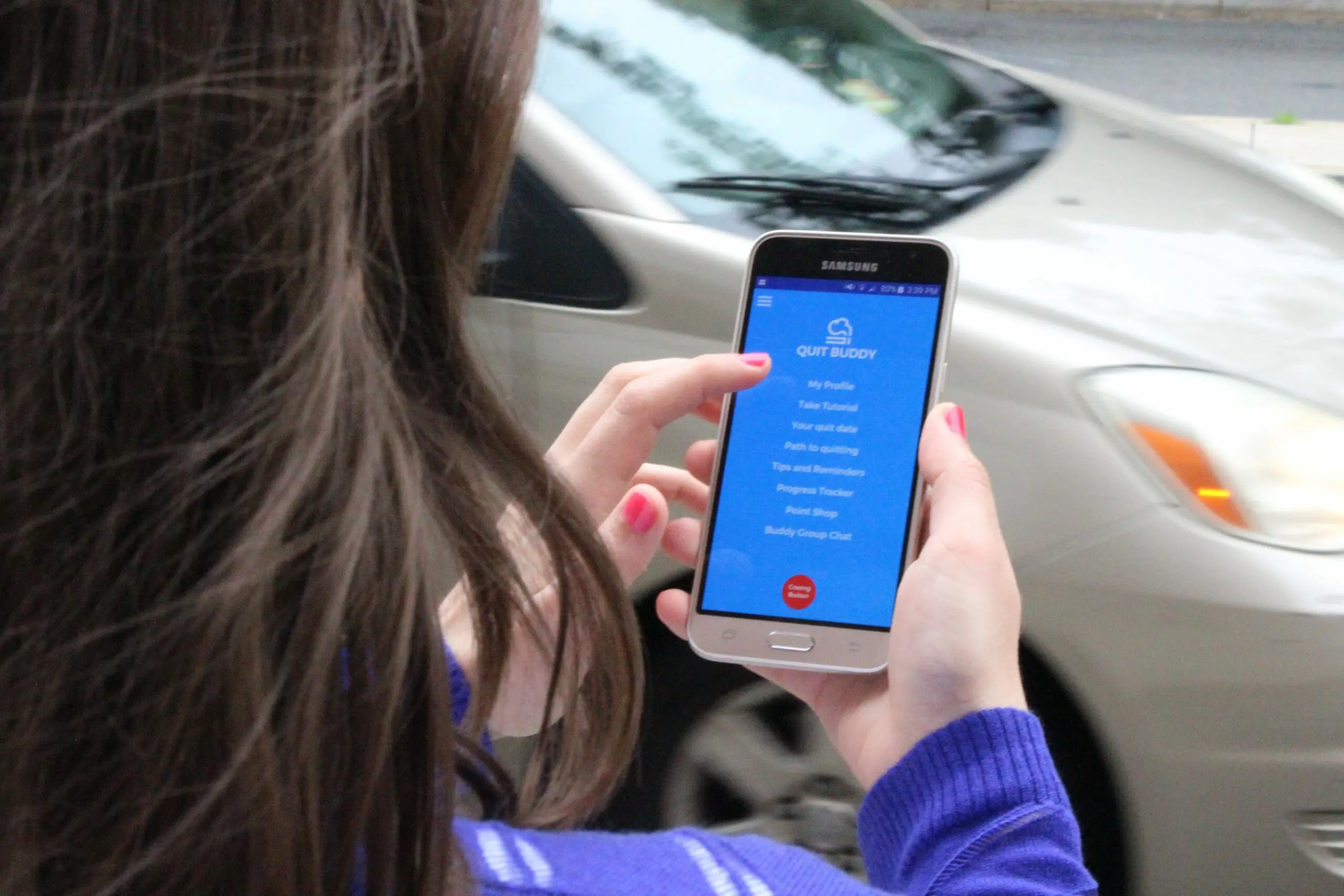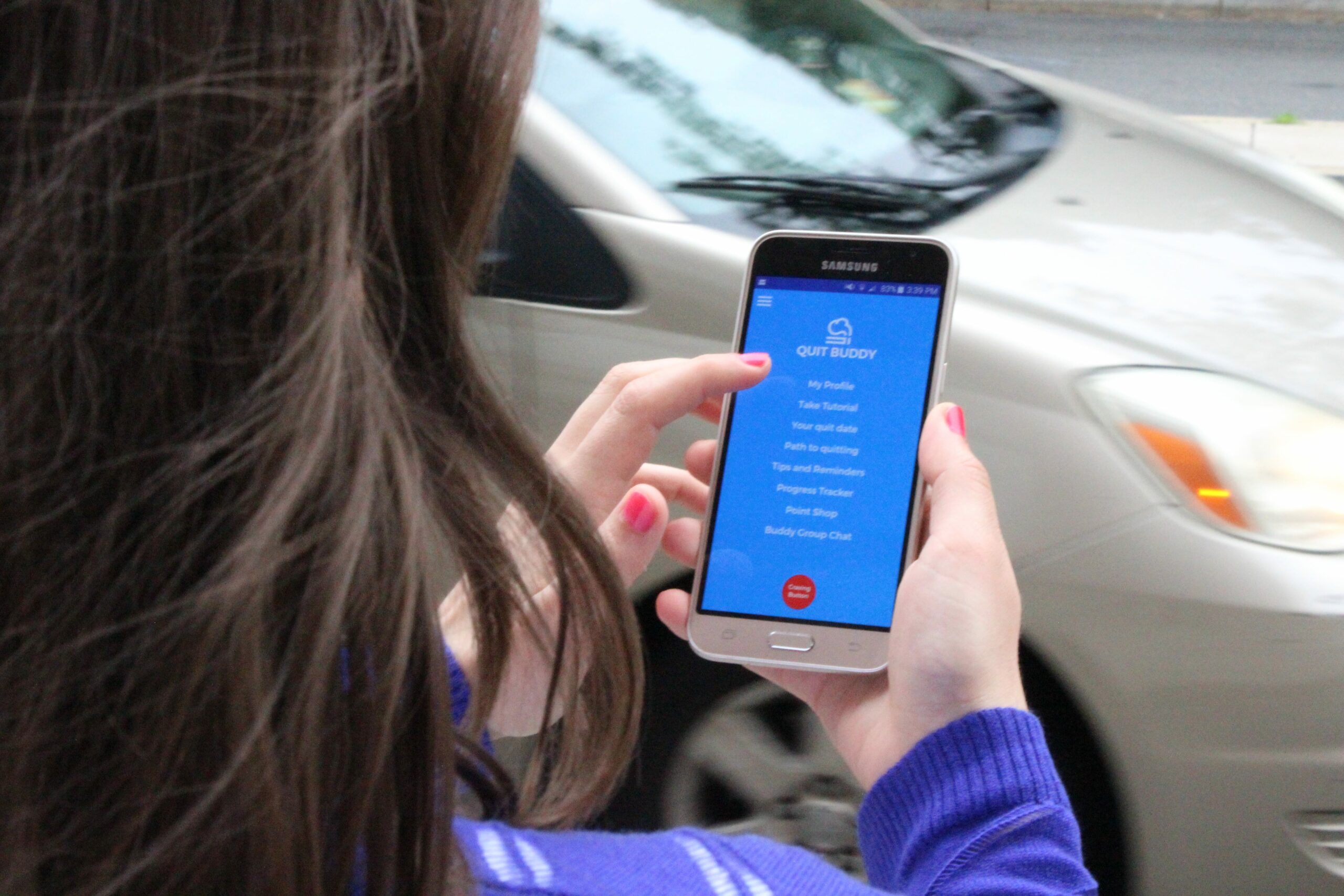 Let's imagine a teenager: he has been smoking since age 16, and, now at 18, he has tried quitting twice this year, unsuccessfully. Surrounded by friends who smoke, and unable to turn to his parents, he has been stumbling without any support. He's making a third attempt, but this time, it's different. Whenever he is craving a cigarette, he reaches into his pocket, but instead of pulling out a pack of cigarettes, he pulls out his smart phone.
At least, this is the vision of the researchers of New York University School of Medicine and their Russian partners at the Regional NGO STELLIT. Connected by Eurasia Foundation's US-Russia Social Expertise Exchange, the project partners have collaboratively produced a mobile app to help young adults in Russia and the United States quit smoking – together. They want to put a whole new international support network into the pocket of every young person struggling with tobacco addiction.
The mobile app, titled Quit Buddy International, sports several useful features for quitting smoking, including a calendar to mark progress and to set personal quitting deadlines, a notification system to deliver motivational messages, and an innovative "Craving Button." When users are feeling overwhelmed by the urge to smoke, they can press this button to access support and distractions.
Pressing the button pulls up a menu of games, quizzes, and random trivia points to help get one's mind off smoking. Additionally, the button can open the user's contact list to call a family member or friend in a time of need. But the app goes beyond just looping friends and family into the support network. As its name suggests, the app implements a "buddy system," a novel move that links young adults in the United States and Russia, and eventually, globally.
The designers of the app see a unique opportunity in pairing young people from different countries. By integrating buddy chat and group conversation features, the app helps to develop social support networks and cross-cultural awareness that can lead to a unique relationship to turn to when struggling with cravings. The impact of this support is particularly valuable to young Russian smokers. In the United States, fewer than 10% of young people smoke, whereas in Russia, approximately 35% of young people smoke.
Designing the app to include these communication features vaults the shortcomings of earlier attempts to encourage smoking cessation among youth. The app's designers argue that smoking cessation among youth has not previously been adequately addressed, missing out on opportunities to capitalize on young people's use of mobile technologies. Furthermore, their research suggests that only 28.1% of apps follow US clinical practice guidelines, demonstrating that "most of the existing cessation apps seem to have been developed without an understanding of the complexities of nicotine dependence treatment."
The collaboratively produced smoking cessation app is currently undergoing the last phases of pilot testing. Once testing is complete, the app will be widely available for download on Google Play for Android users, offering young people in the US and Russia new opportunities to achieve healthier futures together.
According to Jenni Shearston, Program Manager of the Department of Population Health at NYU's Langone Medical Center, "initial feedback from pilot testing has been positive … generally, [the young people are] excited about the app and found it useful … all [study participants] have said they would recommend the app to a friend."
She emphasizes the young people's enthusiasm for the app's features: "[they] liked the Craving Button feature the most …  [especially] the idea of a distractor during cravings … they didn't know that cravings only last for 3-4 minutes, and this knowledge, combined with distractions within the app, has helped them to not smoke when they didn't want to."
Public Health Research Consult and SEE Independent Professional Jodie Abbatangelo-Gray attributes the app's initial success to the international collaboration facilitated by SEE.
"I think our ongoing interaction with our binational professionals has been critical to advancing the combined public health research and professional growth goals of both teams.  The fact that SEE encourages … this ongoing dialogue between professionals … is extremely useful in achieving our combined smoking cessation goals."
But connecting US and Russian organizations isn't just beneficial for developing apps and supporting smoking cessation. Through dialogue and discovery, expansions into other fields become possible:
"As the [app] evolves and our work with the smoking cessation initiative matures, I'd like to consider additional projects with which I can engage STELLIT regarding their unique practice area," says Abbatangelo-Gray. "[STELLIT's] primary research and programing focus on human trafficking and women's rights is of great interest to me as a public health practitioner who is focused on issues of maternal and child health."
The Quit Buddy International experiment demonstrates how tackling social problems can be made easier through bilateral collaboration. One of SEE's goals is to engage diverse, international perspectives to address complicated issues and catalyze action to improve health, well-being, and recovery worldwide.
This story originally appeared on The US-Russia Social Expertise Exchange (SEE).