Sports Partnership TV Returns for a Second Season
October 12, 2021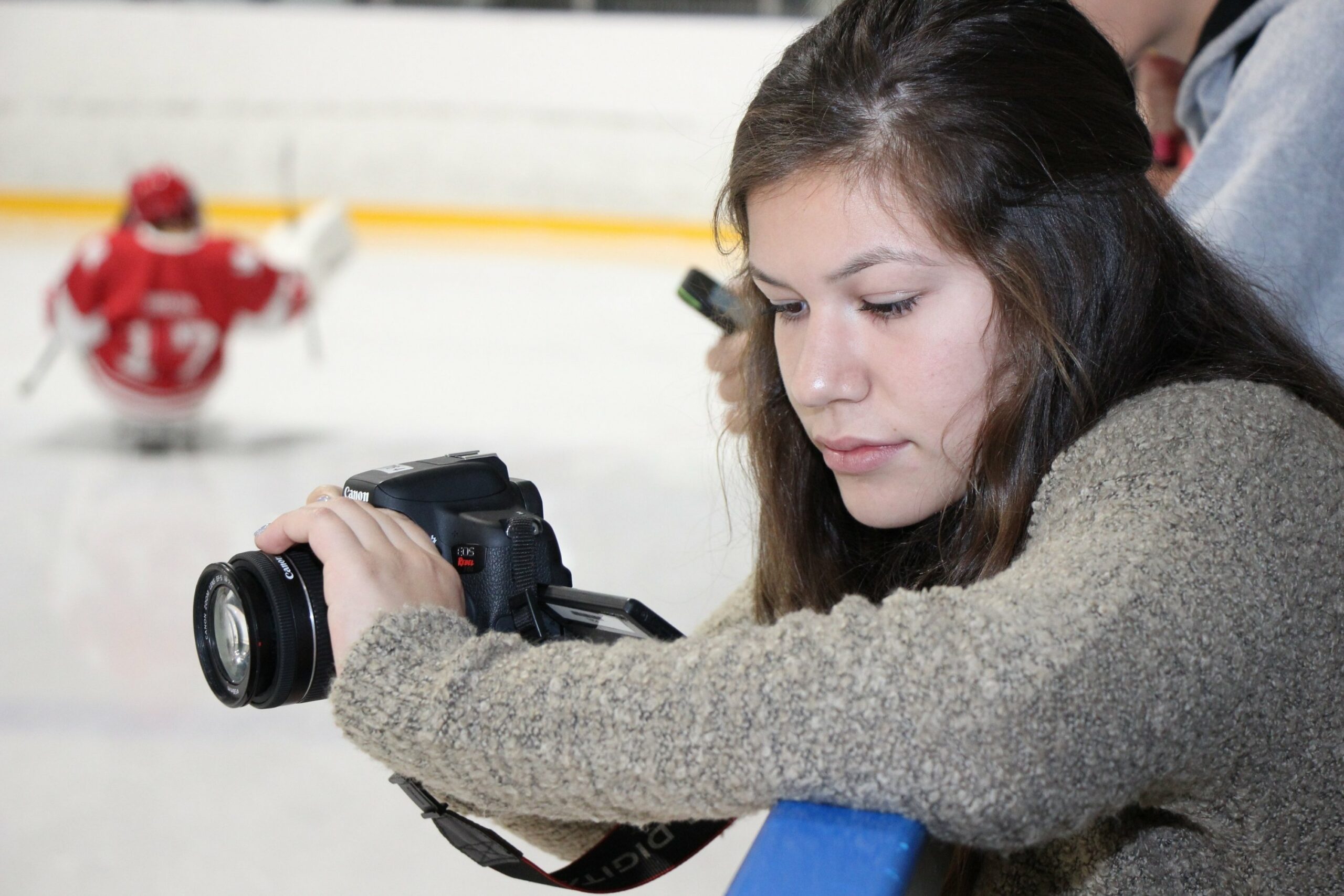 Eurasia Foundation (EF) is delighted to announce the launch of a second season of Sports Partnership TV (SPTV), a youth exchange program supported by the U.S. Embassy in Moscow. This peer-to-peer exchange facilitates greater understanding between young people of the U.S. and Russia through sports, media, and storytelling.
EF will select four Russian and four U.S. students to anchor the show's second season. After a two-week trip in the U.S. to meet with sports clubs and broadcast networks, the team will connect remotely to script, film, and produce four thematic episodes. Anchors will explore intersections between sports and topics like disability and peacebuilding in both countries. Through editorial-style video, participants will showcase real-world examples of cooperation and shared interests between American and Russian students. In doing so, they promote mutual understanding and respect between people in both countries.
"It doesn't matter what country you come from and what language you speak, you can just play sports and experience positive emotions," highlighted one anchor of SPTV's first season. "That's why we can say that sport is the first brick in building a bridge of new international relations."
This new season builds on the positive outcomes of SPTV's premiere season, which brought Russian and American anchors to Moscow during the 2018 FIFA World Cup. These five episodes featured footage from both the international exchange and local communities in each country, and reached over 5,000 views.
Anchors of the first season noted that this international partnership opened their eyes to new techniques in video production, script-writing, and anchoring while improving their communication and leadership skills. Students' opinions of their counterpart country also improved thanks to experiences and friendships forged during SPTV.
"It seems to me that this is how the world as a whole develops: we get to know each other, share experiences, and keep in touch for a long time," said another student. "After just a week in Moscow, we got to know each other very well. Now for almost a year our communication has not stopped, largely because we have a common cause—television."
Applications to participate in Sports Partnership TV Season Two are open now! Apply before 11:59 pm ET on November 1 at www.sptvproject.org.
Eurasia Foundation is a nonprofit international development organization committed to the idea that societies function best when people take responsibility for their own civic and economic prosperity. EF's programs help small businesses become more successful, governments more responsive and accountable, and civic organizations more effective and resilient. EF has offices and programs in the Eurasia region, the Middle East, and China. Follow us on Twitter, Facebook, Instagram, and LinkedIn.    
For inquiries related to Sports Partnership TV, please contact SEE Program Manager Aliya Candeloro at [email protected]. For general inquiries related to Eurasia Foundation, please contact Communications Officer Julia McLean at [email protected].