Sports Partnership TV
2018 - 2022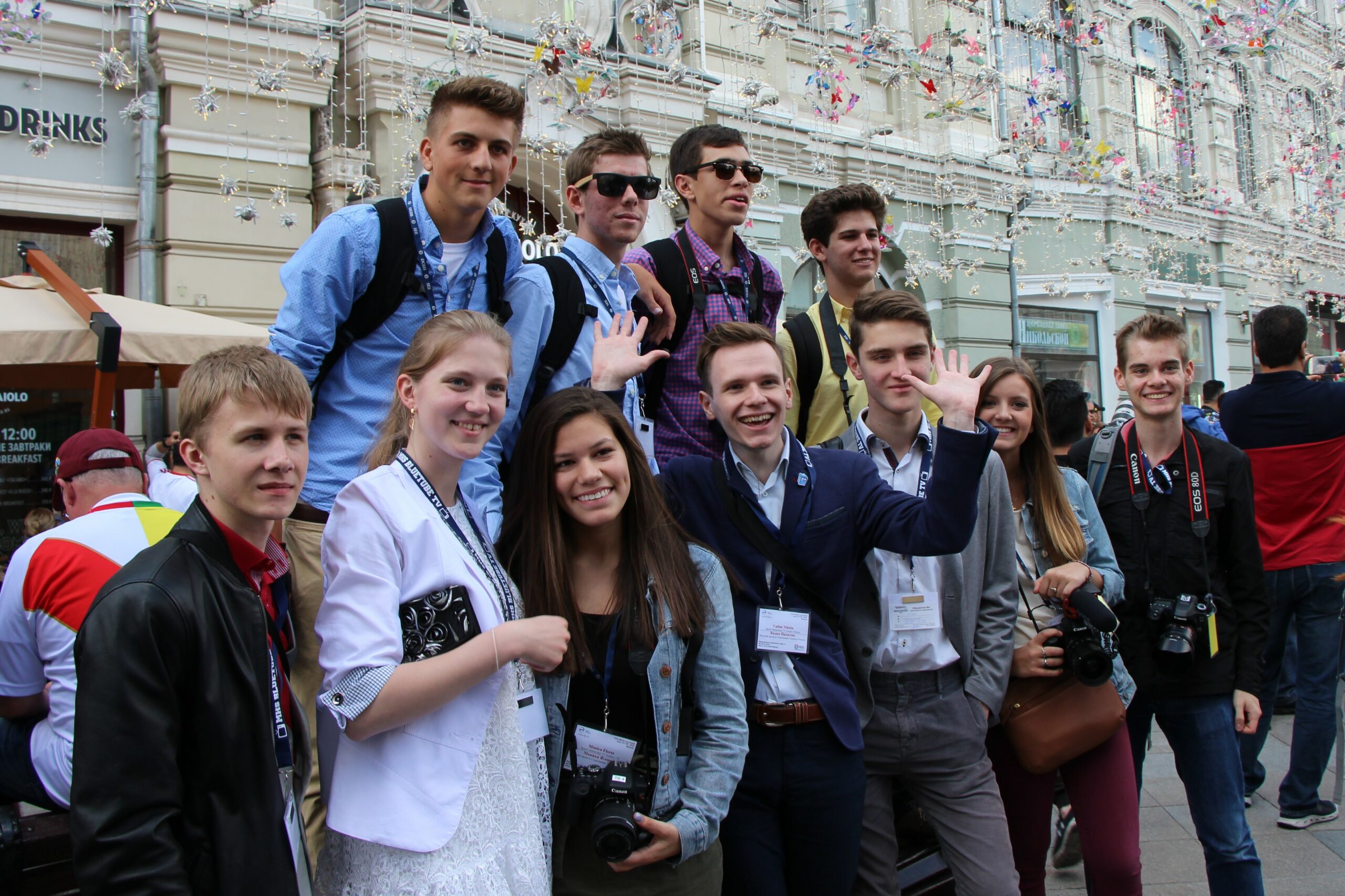 Sports Partnership TV is an international exchange program that encourages peer-to-peer collaboration between U.S. and Russian youth through sports broadcasting.
Forming a single anchor team, groups of competitively selected high school students from Russia and the U.S. meet in person to attend events, collect footage, and build a foundation for the season ahead. In the following months, they collaborate virtually to produce video and social media content. Students build cross-cultural bridges while honing their video production, storytelling, and leadership skills.
The premiere season of Sports Partnership TV featured students from Middletown High School in Middletown, Connecticut, and from Gimn TV Studio in Samara, Russia. Together, students visited Moscow, where they attended and filmed numerous events relating to the 2018 FIFA World Cup. Upon their return home, they then collaborated online to produce video segments covering individual and street sports, team sports, and school sports in both countries. Watch the first season of Sports Partnership TV here.
In Season Two, teams will collaborate virtually on episodes covering topics such as sports and disability, sports and disadvantaged youth, women in sports, and peacebuilding through sports. Students will also travel to the U.S. to meet representatives from local and national broadcast sports networks, various sports-focused volunteer organizations, and partners and alumni from Season 1.
Learn more and apply on the project website. Applications for SPTV Season Two are now closed.
The Sports Partnership TV project is implemented by Eurasia Foundation with support from the U.S. Embassy in Moscow.