Judy Initiative: Justice and Universal Inclusion for Youth with Disabilities
2023 - 2025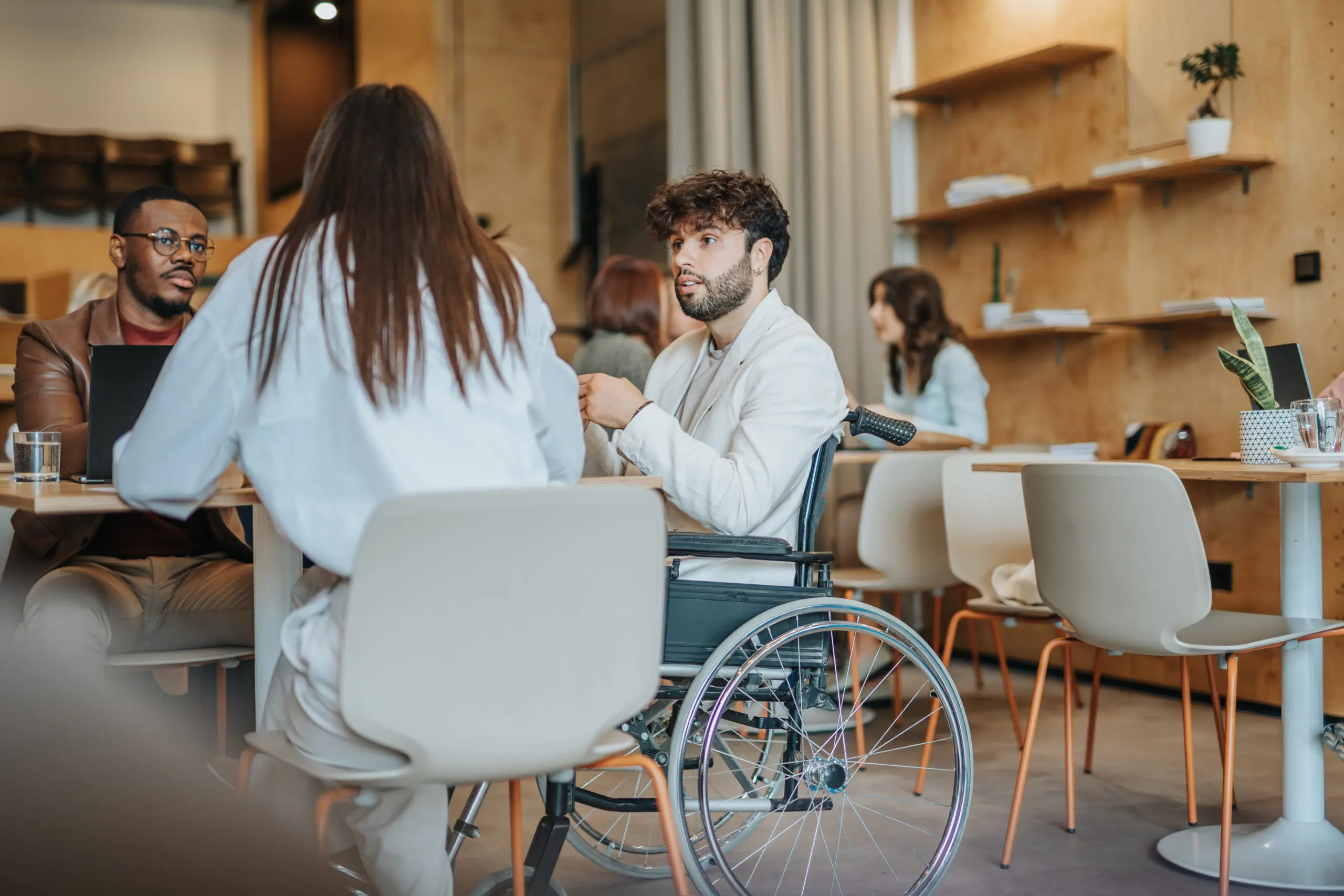 The Judy Initiative: Justice and Universal Inclusion for Youth with Disabilities is a two-year program aimed at ensuring the full social, economic, and political integration of youth with disabilities in Armenia and Moldova, funded by the Department of State's Bureau of Democracy, Human Rights, and Labor. Eurasia Foundation works with local organizations of people with disabilities (OPDs), international disability rights experts, and youth advocacy experts to amplify the voices of youth with disabilities between ages 18 and 30.
This program aims to address the unique barriers to inclusion for youth in Armenia and Moldova through three main objectives: strengthening advocacy capabilities of OPDs and other civil society groups, promoting the inclusion of youth with disabilities in OPDs, and increasing access to resources and protections provided under law for persons with disabilities.
The Judy Initiative works with Armenian and Moldovan organizations and experts to strengthen local OPDs and civil society groups. Through training and mentorship, OPDs relay the lessons they learn to youth leaders with disabilities, supporting them to design and implement advocacy campaigns. The Judy Initiative will conclude in two regional conferences that foster collaboration between youth with disabilities, civil society, and governments.
The Judy Initiative is named for Judith (Judy) Heumann (1947 – 2023), an international disability rights activist widely regarded as the "Mother of the Disability Rights Movement." Heumann was instrumental to the development and implementation of the Individuals with Disabilities Education Act, the Americans with Disabilities Act, and the UN Convention of the Rights of Persons with Disabilities, all of which have been integral to the advancement of the inclusion of people with disabilities around the world. You can read more about Judy Huemann's powerful legacy here.