Moscow Compliance Club Formed through Informal Cooperation
January 24, 2012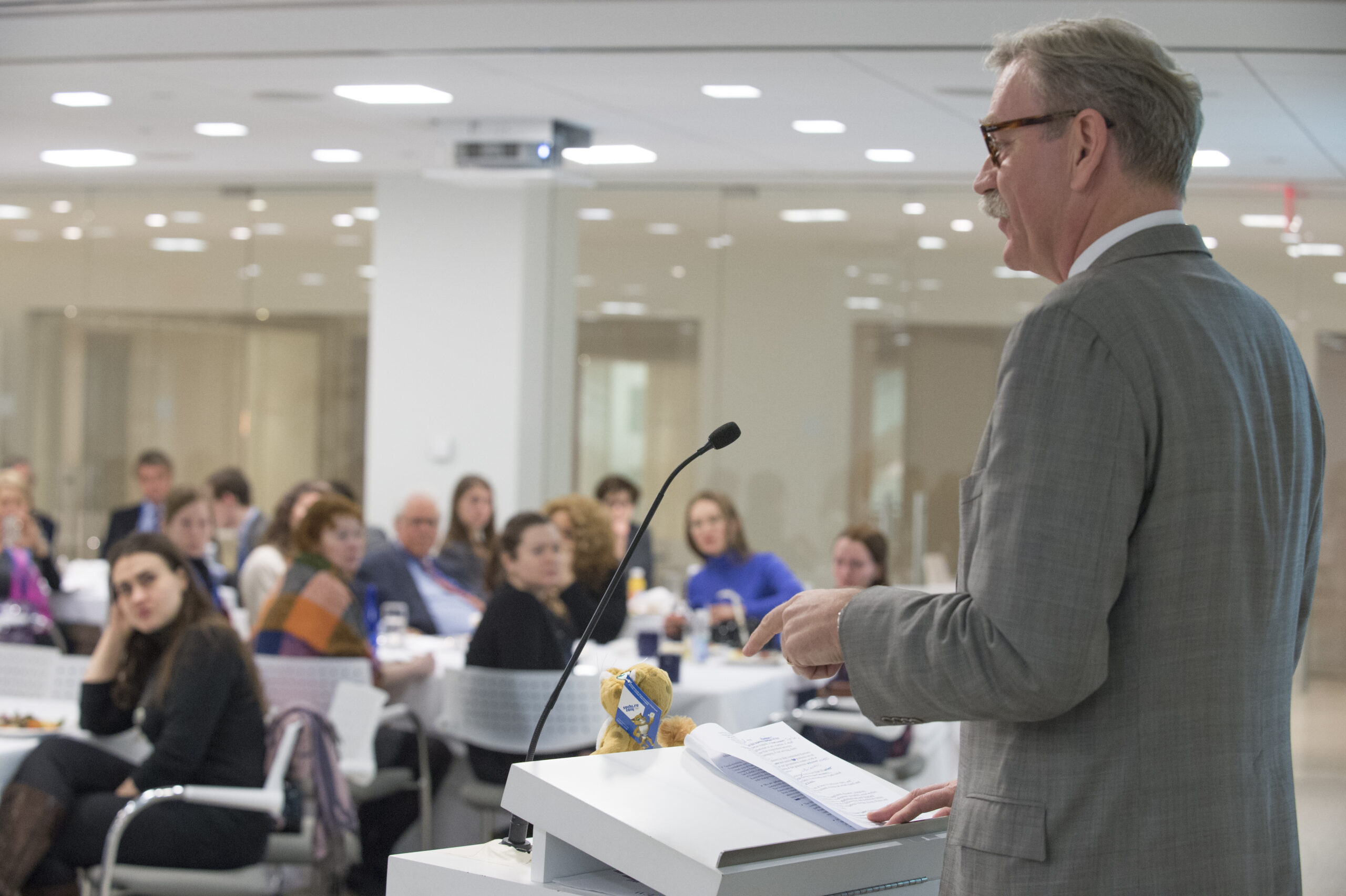 Anti-corruption advocates will soon be rolling up their sleeves and discussing off the record the daily realities facing businesses in Russia.
After the November 2011 US-Russia Civil Society Partnership Program (CSPP) conference in Moscow, these practitioners realized there was a hole in their collaborative work — businesses and NGOs lacked a place to meet and compare notes. The idea for the Moscow Compliance Club, the latest initiative of the Anti-Corruption and Institutional Integrity Working Group of the CSPP, was born.
The Club took its first step on March 19, 2012, when three civil society organizations –Transparency International Russia, the Center for Business Ethics and Corporate Governance, and International Compliance Service – were joined at the Club's first meeting by Russian and US-affiliated businesses and other NGOs committed to civil society and private sector strengthening.
Corruption in Russia – whether found in the judiciary or the police station – is a daily reality for businesses. All too frequently, transparency can become a liability, and paying up is not about choice but about survival. To address this, civil society, including business actors, are searching for new ways to approach compliance amidst systemic corruption.
While the word "compliance" does not have a direct equivalent in Russian, the Club will nonetheless work to bring the concept to life. The Moscow Compliance Club is an opportunity for business and civil society actors to convene in a relaxed environment and explore opportunities to share best practices, develop educational tools, and further peer-to-peer collaboration. Just as many conferences allow for coffee breaks to allow participants to brainstorm and reflect, the Club will offer an extended "coffee break" to give members a chance to explore pressing issues in a mutually supportive in-depth forum.
The Club's focus is broader than the immediate challenges of corruption, however. Russia will become a full member of the Organization for Economic Cooperation and Development (OECD) in 2012, and currently, there is no governmental guidance regarding corporate compliance procedures. Most companies are not familiar with OECD guidelines. Ultimately, Russian businesses – particularly those without parent or partner companies in the West that are familiar with compliance issues – need to be the primary stakeholders in this Club and drive the development of best practices.
As the Russian government drafts legislation required under the OECD Convention, Club members may be able to provide expertise. In this way, not only will Russian businesses be underlining their position as civil society actors committed to strengthening accountability, but they will also be able to present a united message to the government regarding how they would like to do business and will help systematize compliance training and regulations across the country.
The compliance profession is practically non-existent in Russia. One of the Club's agenda items is to consider approaching Russia's Department of Labor regarding the recognition of compliance officers as members of a registered profession complete with its own diploma. In conjunction with this effort, the profession will need an established academic curriculum in compliance. Courses on compliance are rare and scattered among various Russian universities, and many Russian professionals are forced to study abroad to receive proper training.
Strengthening the compliance profession is particularly critical given the real possibility that the Russian government could enact legislation in the near future requiring companies to have a Chief Compliance Officer. Without a supply of qualified professionals, the field would well be dominated by former government employees, who (even when well-intentioned) are shadowed by conflict-of-interest questions.
As the Club's next step, the conveners will examine the results of a questionnaire distributed at the meeting to better understand the Club's needs. With its statement of purpose formulated and specific priorities identified, the Moscow Compliance Club's extended "coffee break" can begin.