Made in Berdsk Washington Film Premiere
October 13, 2011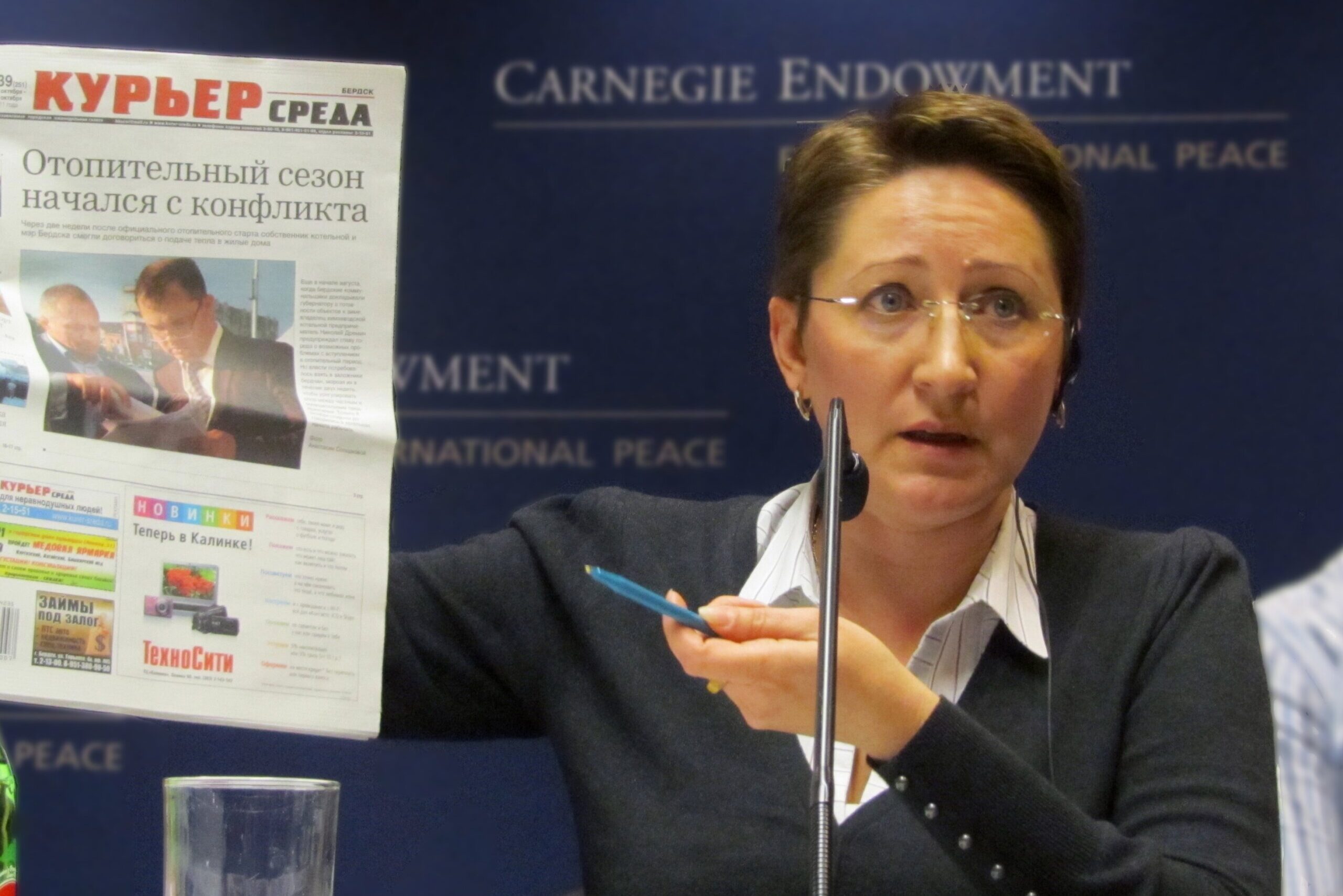 Made in Berdsk: A Story of One Protest Vote, a Eurasia Foundation film challenging the prevailing view that the Russian public remains apathetic, cynical and disengaged from electoral politics, debuted at the Carnegie Endowment for International Peace on Wednesday, October 19. Thomas de Waal of the Carnegie Endowment moderated.
On March 27, 2011, Communist Party candidate Ilya Potapov was elected mayor of Berdsk, a town of 90,000 in Siberia, Russia. Potapov, an unknown opposition candidate, took 59 percent of the vote in a second-round election, defeating the candidate put forth by United Russia, Russia's ruling party.
The film traces the origins of citizen dissatisfaction with the incumbent government that lead to Potapov's unlikely success. As local elections near, Galina Komornikova, editor-in-chief of Kurier.Sreda.Berdsk, seeks to improve her newspaper's coverage by posting an online poll for mayor of Berdsk. "Dr. D," a community activist, handily wins the poll, becoming "Virtual Mayor of Berdsk." As Virtual Mayor, Dr. D highlights the city's many problems, from ever-growing potholes to a lack of running water, that remain unaddressed by the incumbent mayor. Meanwhile, there are allegations of corruption and many local officials enjoy waterfront property in spite of their meager public salaries. Through the newspaper's reports, which stimulate greater citizen interest in the election, public sentiment changes and ultimately brings an inexperienced Communist candidate to power. In one poignant scene during a final debate, citizens confront the United Russia candidate with statistics about corruption and his inaction in other government positions he held.
Following the screening, Galina Komornikova and Dmitry Dedyshev or "Dr. D" offered brief comments. They were joined by the film's co-director Maria Eismont, The New York Times' Peter Baker and Ambassador James F. Collins.
The premiere was sponsored by Eurasia Foundation and Carnegie Endowment for International Peace.
To watch the documentary, click here.