International Education: Necessary for U.S. Diplomacy
November 22, 2016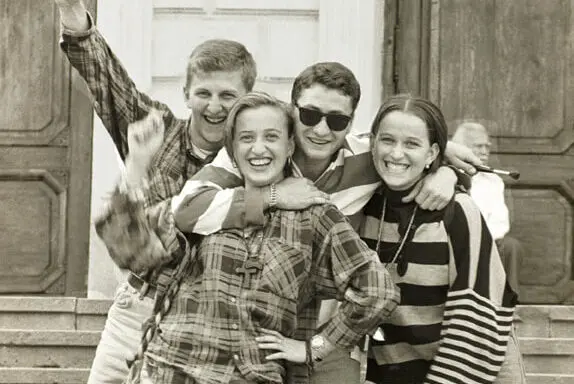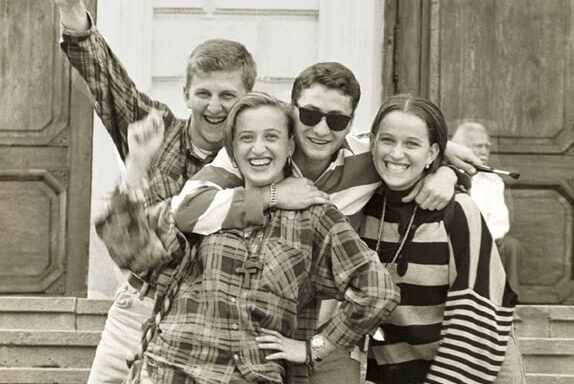 Coming full force into a new era of global interconnectedness and collaboration, it is imperative for the U.S. and countries worldwide to invest in education to promote and maintain civil society.
The most constructive kind of education is that which promotes inclusivity, cooperation, and mutual understanding not just on a local level, but also among peoples of differing regions, languages, and cultures – qualities that contribute to civility across disciplines and fields.
The United States Institute of Peace hosted a panel discussion, "International Education: What Place in U.S. Diplomacy?" to kick off International Education Week that highlighted the role of international education in civil society development. Many great minds came together to discuss where the global and American community stands within issues of civil society and diplomacy education, intercultural exchange, and the importance of creating and maintaining peace through development, institutional, and humanitarian means.
As panelist Ambassador Richard LeBaron mentioned, the world is still in a post-WWII era – there are multitudes of people still alive who hold dear those very ideologies prevalent during those times that contributed to conflict and cultural misunderstanding. It is necessary for modern education–whether it be institutional, within universities and colleges, or informal, through grassroots programs and community-led movements–to promote skills and qualities that contribute to progressive civil society and mutual acceptance of different cultures and prevent conflicts from reoccurring.
Modern education includes intercultural exchanges—virtual and tangible communal interactions intended to expand and exchange knowledge—and building bridges using common goals and causes. These commonalities can be as large as devising nonviolent resistance tactics applicable to entire regions and as local as encouraging villages and towns to be civically, legally, and healthfully literate, aware, and proactive. Being culturally educated as development facilitators, diplomats, and civil society leaders helps to inform culturally-aware and effective programming that benefits from the ideas of many while promoting common understanding, empathy, and experience.
Positive change-makers cannot improve their societies by sitting in a corner and detachedly formulating assumptions. Panelist Daniel Buccino, director of the Johns Hopkins Civility Initiative and assistant professor in the Department of Psychiatry at Johns Hopkins Bayview Medical Center said, "The more contact we have with each other, the more civil we can become."
International exchange allows change-makers to practice civility on a basic level that can, in turn, expand throughout their work locally and globally. For example, international exchange programs, such as the Fulbright Program, EF's US-Russia University Partnership Program, and traditional academic study abroad programs foster civility and diplomacy while promoting common understanding.
If academic institutions integrate international exchange programs into curriculums, encourage participation, and work to make long-term international exchange available to every student of every demographic, then the world's nations will benefit by having better educated staff able to contribute to more effective national security strategies, stronger global ties and alliances, and the perpetuation of peaceful dialogue and interaction among nations. Opportunities to study overseas for a year or more can have lasting benefits over short-term experiences of a few weeks or months.
Moreover, a more broadly-educated development and humanitarian aid sector will enable peace-building and civil society organizations to better assist organizations and leaders at all levels as they grow and exact progressive change. International education helps us to devise unique ways to support a community leader to encourage and promote positive change in rural Uzbekistan, which would require different strategies than developing a program to empower and mobilize a local leader in Latin America, or even a leader in a Native American reservation in the United States. Developing tools, such as "The Diplomat's Handbook for Democracy Development Support" and courses like USIP's course on Civil Resistance and the Dynamics of Nonviolent Movements, that are broad yet targeted come from comprehensively educated professionals that understand that each culture, region, and community is unique and requires specific tailoring in order to evoke the spirit of civil society that they are each capable of.
Members of communities seeking to contribute to this great, brave, new world–students, educators, civil servants, and development and humanitarian aid implementers–all must do their due diligence to ensure that they expand their international experiences to promote and improve diplomacy and international development for the betterment of our present existence as well as the world that the future generations are growing into.
International education helps to equip tomorrow's leaders to integrate multiple perspectives into strategies that create unique solutions for individuals, communities, and nations alike.
The statements in this blog are those of the author and do not necessary reflect the official policy or position of the Eurasia Foundation.