Eurasia Foundation's 2012 Gala Dinner
March 12, 2012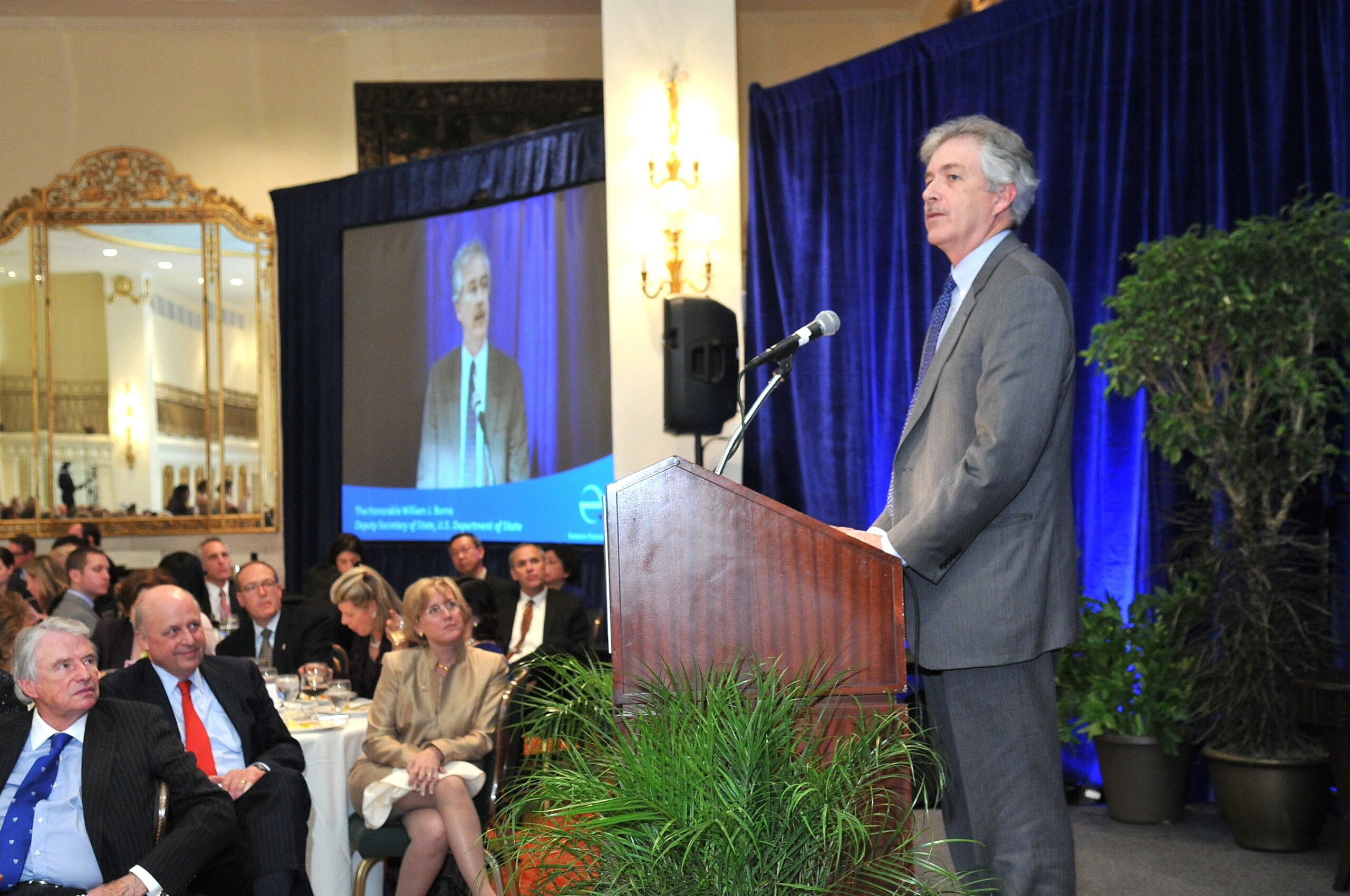 On April 24, 2012 Eurasia Foundation bestowed the first Sarah Carey Award to Ambassador Tom Pickering for his work as a diplomat, businessman and nonprofit leader in bringing Russians and Americans closer together. The dinner and award presentation took place at the Mayflower Hotel in Washington, DC.
Ambassador Pickering is Vice Chairman of Hills & Company, a Career Ambassador at the U.S. Department of State and the former ambassador to the Russian Federation, India, Israel, El Salvador, Nigeria, Jordan and the United Nations.
The Sarah Carey Award recognizes an individual who has notably advanced civil society in the Eurasia region through the practice of diplomacy, law, business, or public advocacy. Ambassador Pickering provided crucial support to civil society in Russia when he served as U.S. ambassador during the early days of the country's independence. When he shifted to the private sector as an executive at the Boeing Company, he brokered business transactions that created jobs and enhanced the wealth of communities in the United States and Russia. Ambassador Pickering continues to serve on the boards of several leading non-profits working in Russia.
"Tom Pickering richly deserves the first Sarah Carey Award for his distinguished work as a diplomat, businessman and non-profit leader," said Eurasia Foundation President Horton Beebe-Center. "For more than five decades, Tom has represented the United States abroad and enhanced Americans' understanding of foreign cultures with intelligence, grace and humor."
Keynote Remarks
Deputy Secretary of State William J. Burns gave the keynote address.
Remarks by Ambassador Thomas R. Pickering