EF to Host Forum on US-Russia Relations with Pozner and Donahue
November 7, 2012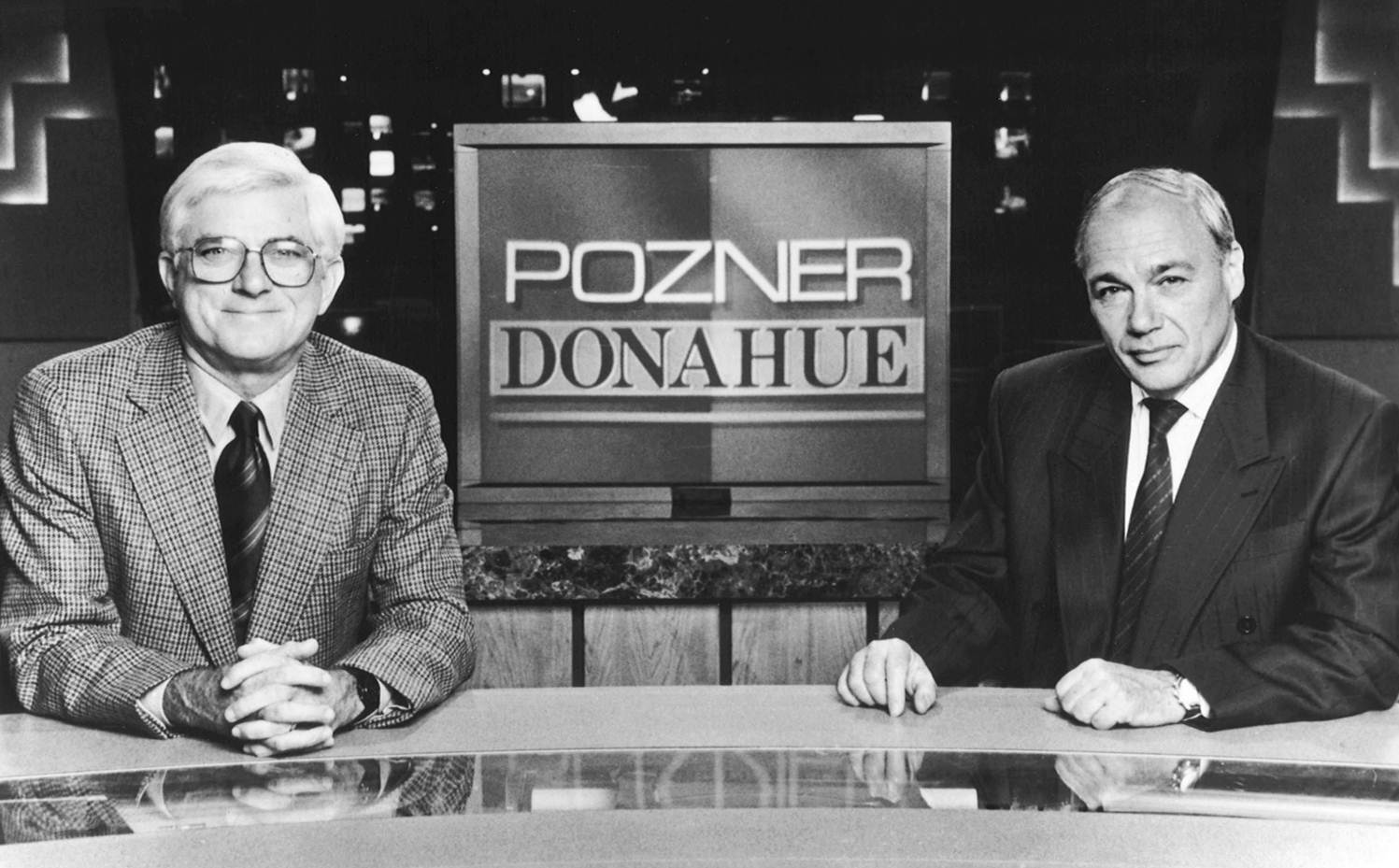 WHAT: Forum on US-Russia Relations with Vladimir Pozner and Phil Donahue
In the 1980s, Vladimir Pozner and Phil Donahue co-hosted a series of televised discussions between audiences in the Soviet Union and the US. These "spacebridge" programs were unprecedented in that they gave ordinary Russians and Americans a forum for connection at a time when there were few opportunities for direct interaction. Pozner and Donahue reunited after the fall of the Soviet Union to co-host the weekly issues-oriented roundtable Pozner/Donahue on CNBC from 1991 to 1994.
Eurasia Foundation is bringing Vladimir Pozner and Phil Donahue back together to discuss US-Russian cooperation. Even as US-Russia relations have frayed, Pozner and Donahue will reaffirm the value of citizen engagement. Drawing on their historic broadcasts, Pozner and Donahue will briefly discuss that extraordinary breakthrough and reflect on what lessons it might offer today. Following a conversation with Pozner and Donahue that Marvin Kalb will moderate, Ambassador John Beyrle, Anna Koshman and Hedrick Smith will join the discussion.
WHO: 
Vladimir Pozner, host of Pozner on Russia's Channel One
Phil Donahue, creator and host of The Phil Donahue Show 
Moderated by Marvin Kalb, award-winning American journalist
Ambassador John R. Beyrle, former U.S. Ambassador to the Russian Federation
Anna Koshman, executive director of the Russian Alliance of Independent Regional Publishers
Hedrick Smith, journalist and author of The Russians
WHEN: Wednesday, 14 November 2012, 3:30 – 5:00 p.m. Reception to follow.
WHERE: The Embassy of Finland, 3301 Massachusetts Avenue, NW, Washington, DC. (Please note: the Embassy is not metro accessible.)
SPONSOR: Eurasia Foundation
COVERAGE: Media interested in attending should RSVP to Melinda Haring at 202-234-7370, ext. 122 or [email protected].
About Eurasia Foundation
Founded in 1992, Eurasia Foundation supports the development of open, just and progressive societies. Its programs promote local economic development, youth engagement, cross-border cooperation, independent media, and institution building. Since 2004, Eurasia Foundation has evolved from a U.S.-based foundation with multiple field offices into the Eurasia Foundation Network – a constellation of affiliated, locally registered foundations in Russia, Central Asia, the South Caucasus, Ukraine and Moldova.
For immediate release
November 7, 2012
Contact: Melinda Haring
202-234-7370, ext. 122
[email protected]