EF Introduces the International Disability Advocacy Resource Exchange
October 14, 2021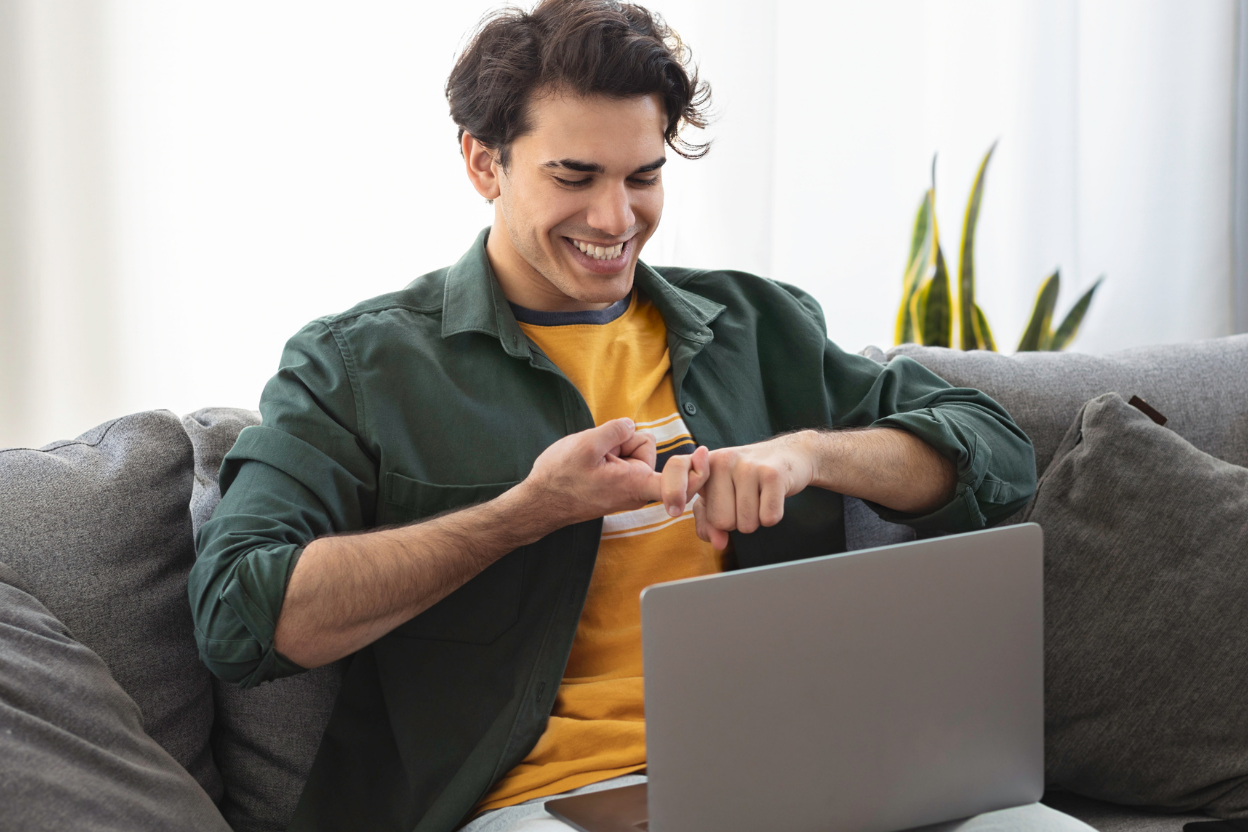 Eurasia Foundation (EF) is pleased to launch the International Disability Advocacy Resource Exchange (iDARE), a year-long virtual exchange supported by the U.S. Embassy in Moscow. This peer-to-peer exchange unites disability rights advocates in Russia and the U.S. Participants share their expertise and collaboratively design small-scale projects to improve accessibility, inclusion, and employment opportunities in both countries. EF will enlist a filmmaker to capture the experiences of participants in a documentary, which will premiere at the project's end.
"iDARE addresses the complex challenges faced by people with disabilities, while also strengthening cultural and professional ties between the U.S. and Russia," says EF President Lisa Coll. "By centering and amplifying participants' perspectives, EF hopes to engage a global community of changemakers in the pursuit of equity and inclusion."
EF will select eight experienced advocates, four from Russia and four from the U.S., to participate in the exchange. Participants will connect virtually to hone their intercultural awareness, digital literacy, and teamwork skills. They will then meet and collaborate with overseas peers, including U.S. nonprofit and advocacy groups, educational institutions, and municipal bodies, and several Russian nonprofit organizations. These discussions will guide participants as they work in pairs to design and implement small-scale projects in Russia. Projects will address topics like disability and employment, mapping accessibility and inclusive spaces, disability and the pandemic, and more.
EF will also support the creation of a documentary film that follows the advocates' journeys throughout the exchange. The film will highlight individual participants' stories while showcasing their broader experience of cross-cultural collaboration. At the end of the project period, the filmmaker and participants will come together for a screening and panel discussion to share their final takeaways from the exchange.
"Virtual exchanges like iDARE offer immense possibility for learning and collaboration across borders. EF has supported several virtual and in-person exchanges between people of the U.S. and Russia, like inclusion and accessibility initiatives and the production of three documentaries," notes Hrachya Topalyan, director of Education, Leadership, and Exchange at EF. "iDARE draws on this legacy of fruitful partnerships to help participants develop their leadership and intercultural communication skills."
To apply for iDARE, visit our English or Russian requests for applications.
Eurasia Foundation is a nonprofit international development organization committed to the idea that societies function best when people take responsibility for their own civic and economic prosperity. EF's programs help small businesses become more successful, governments more responsive and accountable, and civic organizations more effective and resilient. EF has offices and programs in the Eurasia region, the Middle East, and China. Follow us on Twitter, Facebook, Instagram, and LinkedIn.     
For inquiries related to the International Disability Advocacy Resource Exchange, please contact [email protected]. For general inquiries related to Eurasia Foundation, please contact Communications Officer Julia McLean at [email protected].