Building U.S.-Russia University Partnerships from the Ground Up
November 22, 2016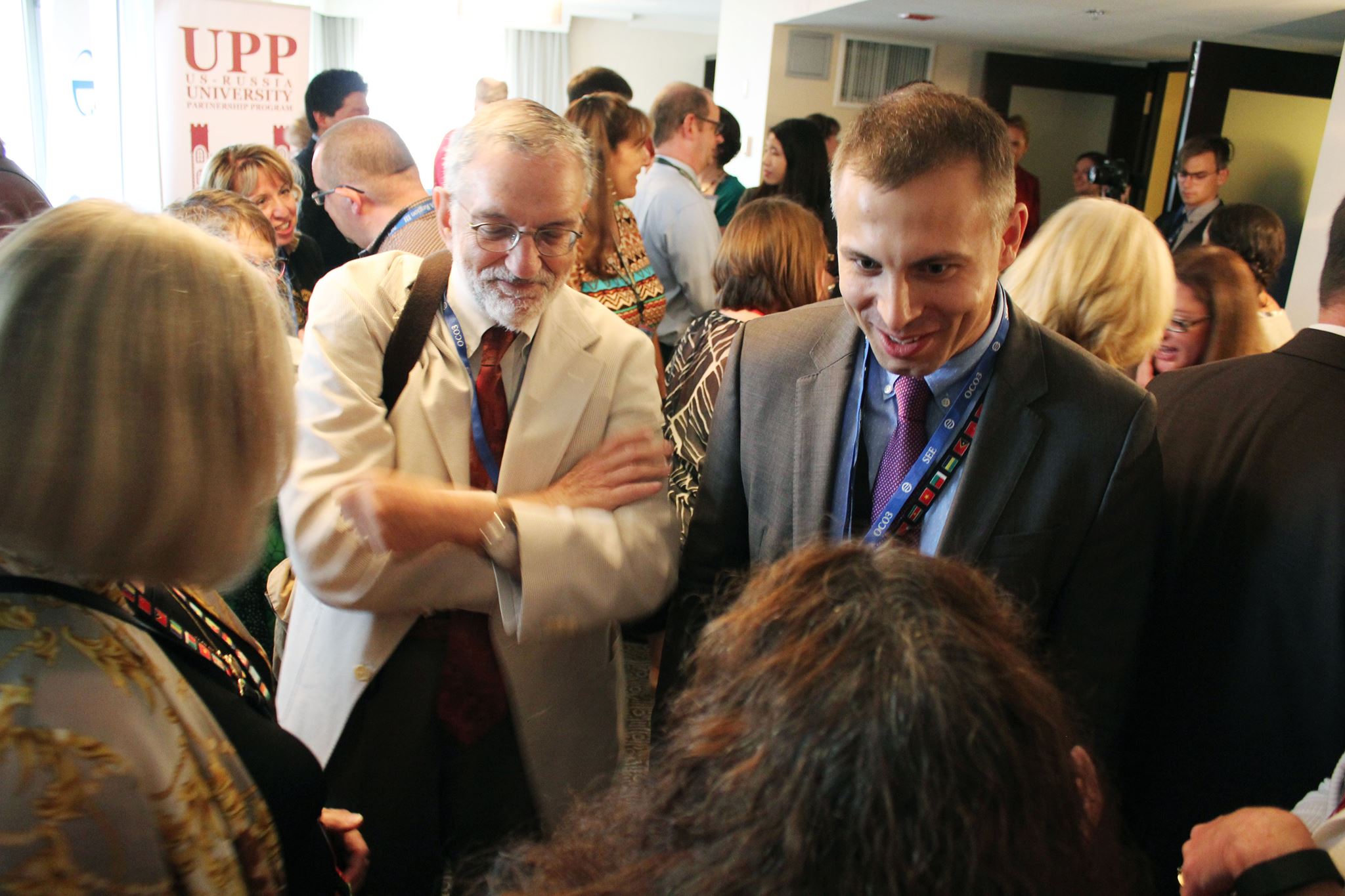 Dr. Andrei Tolstikov is Vice Rector for Research and International Affairs at Tyumen State University in Tyumen in the Siberian region of Russia. He has been building partnerships between universities in Russia and the U.S. for nearly ten years.
Eurasia Foundation's U.S.-Russia University Partnership Program (UPP) is building a network of universities in Russia and the U.S. to develop joint research project proposals in a variety of areas, including science, technology, engineering, and mathematics (STEM), environmental sustainability and academic development.
By Dr. Andrei Tolstikov
Within academia, progress can be achieved through collaboration and interdisciplinary partnerships. In order to take this concept to a wider scale, Eurasia Foundation has established UPP, paving the way for academics in both countries to connect, share ideas, build long-lasting networks, and advance their fields together. These university partnerships are geared toward facilitating projects that are diverse and address a range of challenges including global environmental issues such as climate change, biodiversity loss and environmental pollution. They also focus on science, technology, engineering, and mathematics (STEM) education, language learning, intercultural communication, and assuring equality and accessibility in inclusive education.
In 2016, I found myself at the National Training Foundation (NTF) Moscow headquarters participating in a meeting of UPP project directors to review partnership proposals. The directors came from many regions of Russia to take part in the conference and training that focused on assuring the sustainability of the university partnerships. During my time there, 15 project directors were in attendance – six had been involved since the beginning and the others represented new projects. The backgrounds of the project directors were incredibly diverse. Some came from Novgorod and St. Petersburg in Northwest Russia, a considerable number came from Siberian universities, and others came from the mainland – the Far East and Kamchatka Peninsula. All of the project leaders had great personalities and were enthused to be given the opportunity to link their universities with U.S. partners and build long-term and fruitful partnerships.
Facilitating university partnerships is not a new idea. In many early partnership programs, large university communities were either not brought into the conversation or programs were limited by specific research topics or small research groups. To solve this problem, UPP uses an online platform created specifically for university partners to connect and discuss possibilities of collaboration. Many universities and projects were able to benefit as a result.
At the UPP conference, the welcoming words of UPP Director Laurens Ayvazian, NTF Executive Director Irina Arzhanova, and UPP Manager Hrachya Topalyan, inspired and helped us to better understand the goals and expectations of the program. NTF Deputy Head of the Department of Vocational Education and Science Darya Dydzinskaya's analysis of current trends in higher education of Russia was of special significance.
The organizers foresaw that we would want to develop these ideas further and prepared an inspiring workshop in which we were taught the art and science of grant writing with Dr. Jennifer Shambrook, a great lecturer, director of grant and contract administration at the University of Central Florida, and member of the National Council of University Research Administrators (NCURA). One of our practical training tasks was to find partners and brainstorm a concept of the pilot project grant in just half an hour. It was challenging and useful in crystallizing our goals, exploring the resources available, and working together.
Although we were just a small group of university administrators brought together by UPP for two days in Moscow, we were a powerful group that were capable of changing many things around us for the better. All of the projects that were highlighted at the meeting were able to allow many people in Russia and the U.S.A. to benefit from better education opportunities, better service, and an enriched cultural and scientific environment. Together, we can make a difference in promoting and supporting friendly and cooperative relations between our two great nations, the United States of America and Russia.
Dr. Andrei Tolstikov is vice rector for research and international affairs at Tyumen State University in Tyumen, Western Siberia, Russia. Under his tenure, Tyumen State University has become a member of the Russian government's prestigious 5-100 program, which fosters global competitiveness of Russian universities.
Dr. Tolstikov has a diploma from Tyumen State University (1993) and a PhD from Moscow Lomonosov State University (1996) in entomology. He is an alumnus of several US-government exchange programs such as the Fulbright Russian International Education Administration at the University of Minnesota, Minneapolis (2012), IREX University Administration Support Program at Indiana University, Bloomington (2004), and ACIE Junior Faculty Development Program at the University of Idaho, Moscow (2000). He joined the National Council of University Research Administrators (NCURA) in 2016.
Andrei Tolstikov has been a director and a coordinator of many research projects sponsored by the Russian Ministry of Education and Science and various research foundations, including international ones. From 2012-2016 he has served as a Russian site coordinator of the German Ministry of Education and Science SASCHA project to study climate, land use change and biodiversity in Russia's Tyumen Province. He has also directed many international education projects such as the Eurasia Foundation University Partnership Program (SUNY College of Environmental Science and Forestry, 2016), TEMPUS Inclusive Education Project (Hildesheim University, Germany, 2014-2016), U.S. Department of Education FIPSE US-Russia Partnership Program (Indiana University, MIT, 2009-2013), and IREX Pilot Project grants (Indiana University, 2006, 2007, 2009, 2010).