Announcing the 2014 Bill Maynes Fellows
December 2, 2014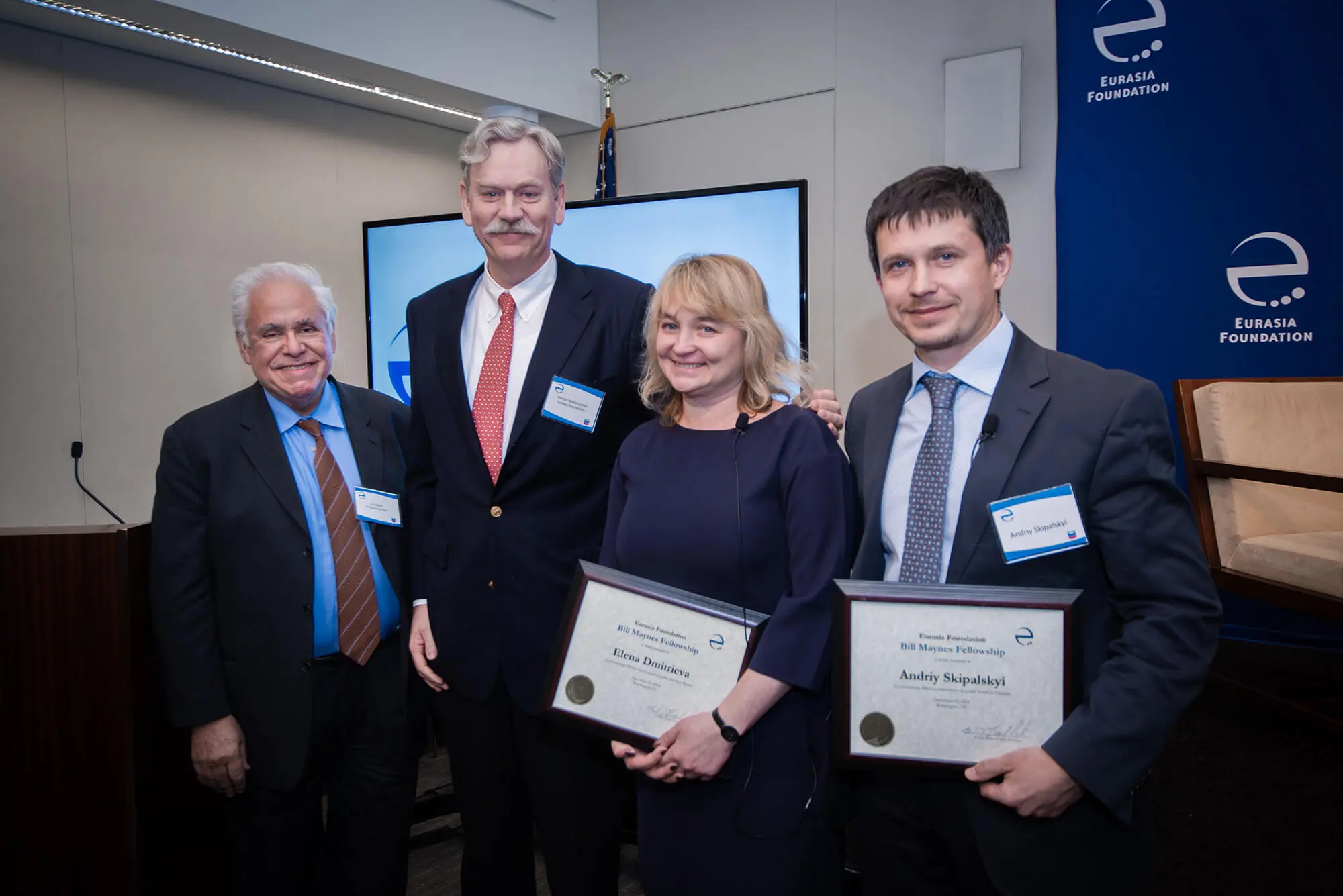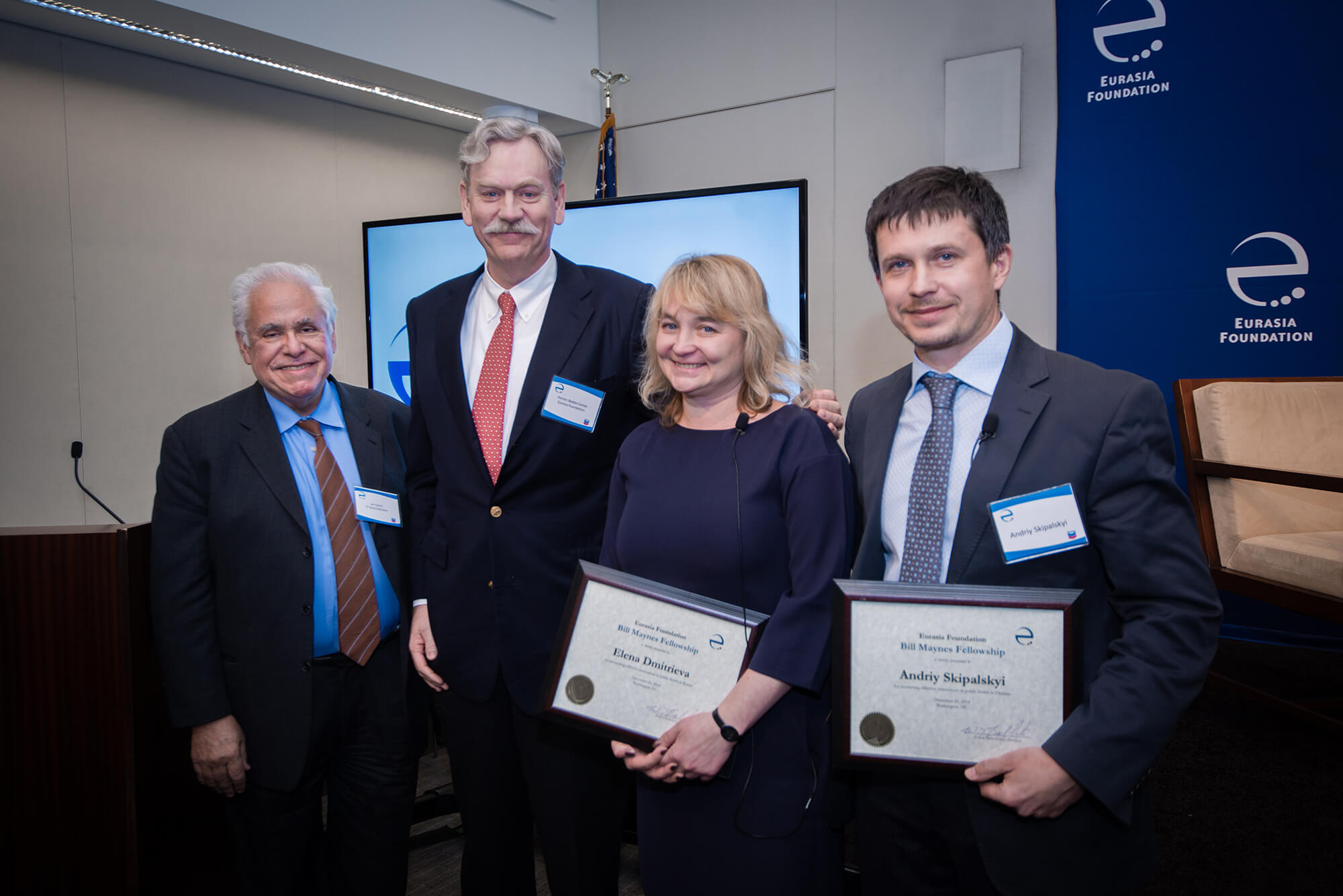 Dedicated to the generous and gregarious spirit of Eurasia Foundation's late president, the Bill Maynes Fellowship is a program that supports outstanding individuals from the countries where Eurasia Foundation operates. The fund builds personal and professional bridges between emerging leaders in countries in which we work and their counterparts in the United States. The fund is entirely financed by private donations.
The Bill Maynes Panel was held on Wednesday, December 10, at 4:00 pm, at 1777 F Street, NW, Washington, DC 20006.
THE 2014 FELLOWS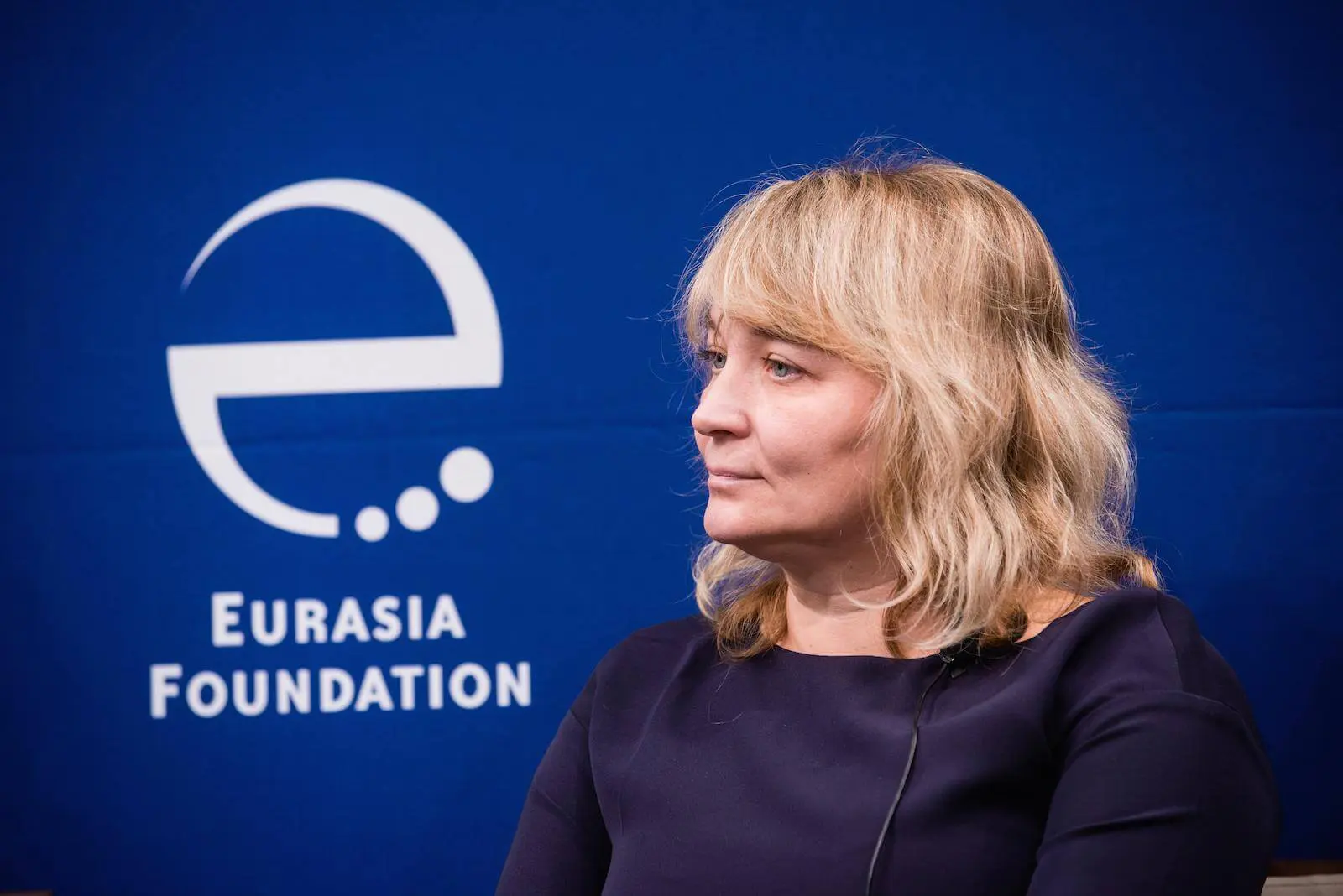 Elena Dmitrieva — Moscow, Russia
Elena Dmitrieva is the director of the Health and Development Foundation, which develops health communication and health system improvement projects in Russia. Dr. Dmitrieva also serves as the head of the Johns Hopkins Bloomberg School of Public Health in Russia.
The Health and Development Foundation's newest program, TEXT4BABY, provides expectant and new mothers with important information about their health and the health of their babies, communicated via text message.
In 2013, Dr. Dmitrieva and the Health and Development Foundation collaborated with an American partner on "mHealth," public health campaigns implemented over mobile devices.

Andriy Skipalskyi – Kyiv, Ukraine
Andriy Skipalskyi is Chairman of the Board of Life Regional Advocacy Center, a Kiev-based non-profit NGO that provides advocacy and tobacco control expertise. Mr. Skipalskyi successfully advocated for two tobacco control laws and the placement of graphic images of the effects of smoking on cigarette packages.
He is fluent in Ukrainian, Russian, and English.
If you would like to make a contribution, you can:
Send a check to Eurasia Foundation. Please indicate Bill Maynes Fund on the memo of your check. Eurasia Foundation is a 501(c)(3) charitable organization and contributions are tax deductible.
Donate online by clicking on the Donate button in the top right corner of this page. You will be redirected to a secure donation page. Under designation, please indicate Bill Maynes Fund.