2009 Civil Society Forum in Moscow, Russia
March 19, 2011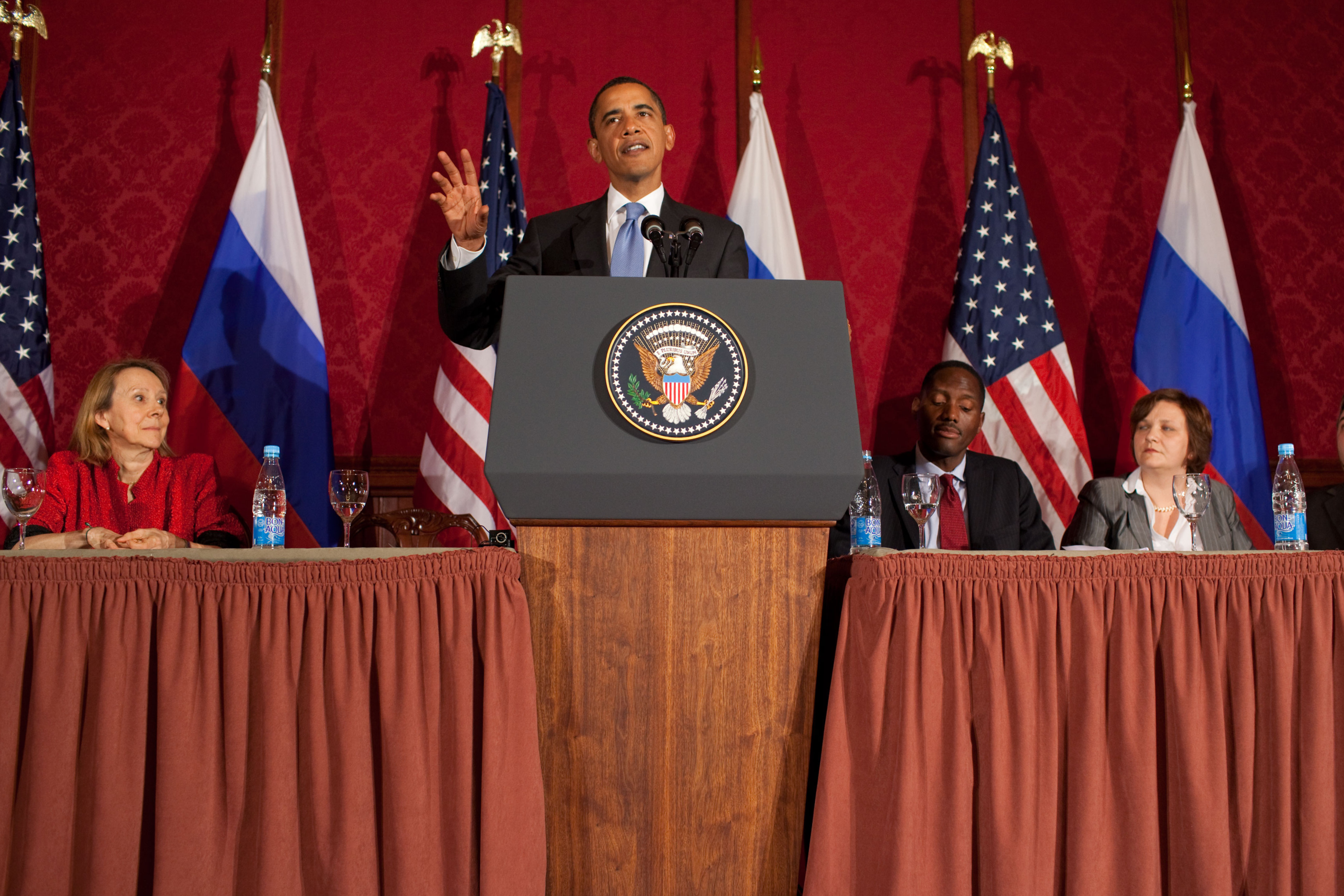 Eurasia Foundation, New Eurasia Foundation and the Center for Strategic and International Studies hosted a Civil Society Summit in Moscow to coincide with the presidential meetings between President Dmitry Medvedev and President Barack Obama.
The conference sought to address and find solutions to shared problems and to put US-Russian relations on a more solid footing by deepening and diversifying the discourse between citizens of both countries.
More than 75 experts and practitioners from non-governmental organizations, media outlets and academic institutions throughout the U.S. and Russia took part in the two-day summit. Participants exchanged views and experience with the goal of developing recommendations for future collaboration between the countries in public health, community development, human rights and rule of law, youth and education, press and new media, and the environment.
A separate initiative, the US-Russian Joint Working Group on Investment and Institutional Integrity, organized by the Center for International Private Enterprise (CIPE) and OPORA (Union of Business Associations of Russia), joined the final session of the civil society summit to share its findings on strengthening governance and transparency in Russia.
Senior officials from both governments received agendas for collaboration and policy recommendations in all of these fields at the conclusion of the summit in Moscow. The conference was intended as a first step in a series of activities to include the implementation of joint projects, more active engagement between organizations and their respective governments in both countries. A second civil society summit is to take place in the U.S. in 2010.
Eurasia Foundation President Horton Beebe-Center says the summit is timely and important: "Now is the time for U.S. and Russian organizations to address common challenges while enhancing the environment for broader engagement between the governments and citizens of both countries. The recommendations and work plans emerging from this meeting will help Americans and Russians solve real, shared problems and will make cooperation more sustainable."